Bitcoin: There is No Better Trading Game in Town
However, for investors buying Bitcoin (BTC) after 2017, there has been hell to pay.
First a Quiz: Bitcoin, $US or Gold?
If you had to lock up your assets for the next 3 years, which financial instrument would provide the best returns? We will give our answer at the end of this post.
If you live in Venezuela, owning Bitcoin and altcoins is clearly preferable to the Bolivar.
For the unbanked in Africa, cryptocurrency may be a viable solution.
Today it is not only Millennials that value Tokenization. ICOs, more than IPOs, have captured the attention of investors as well as speculators.
High volatility is often positive for investors looking for extremely high investment return, but it is not a desirable characteristic of a currency, let alone a store of value. However, this past October, Bitcoin (BTC) has been relatively stable, trading between US$6,200 to US$6,600. Is this a sign of real progress? We think not.
Bitcoin is to Blockchain as porn was to the development of the Internet.
We need to first distinguish between BTC and its underlying blockchain technology with smart contracts and distributable ledger technology which is the real future story. BTC has first mover advantage, but it is old technology. Everyone today has access to the internet. Yet virtually no one today does it with a dial up modem, uses a Netscape browser or keeps their AOL email address.
"Bitcoin has become a combination of a bubble, a Ponzi scheme and an environmental disaster."Agustin Carstens, General Manager, Bank for International Settlements
We agree. Cryptocurrency mining is more environmentally damaging than coal mining! The 64K question is whether institutional money will buy into BTC or short it.
World Governments will not allow tax evasion or money laundering. Taxation and regulatory interventions first reduced BTC's appeal to initial players; but now is considered by many as a positive in the development of Cryptocurrencies as an emerging asset class.
Major security breach/theft, Virus and/or Fraud and ICO/Token Scams are clearly negatives for non-truly secure crypto blockchain platforms.
Competition from far better alternatives is the likely major reason for the future demise of Bitcoin.
First Generation: Bitcoin
Second Generation: Ethereum and Ripple
Third Generation: Ada/Cardano and Stellar/Lumens
Fourth Generation: BL∆Kcoin and Stable Coins
Trading Bitcoin changed December 10 and 17 2017.
CME/CBOE Bitcoin Futures launches brought new players, investors as well as sophisticated traders. Rather than the official mainstreaming of the world's most popular cryptocurrency, we correctly forecast December 17 was the beginning of the end (Bitcoin Top).
Part II of our astrological forecast:
"Pivotal Bitcoin Correction coming in June by/circa Summer Solstice (2018)."
Now I imagine you want part III? Unfortunately, it is not as simple because in 2019, the value of BTC will depend more on outside influences that on BTC itself. We see three Major Potential Threats to BTC:
Government cryptos e.g. DCEP
Tether (Potential Bre-X style disaster) and
4th generation Altcoins e.g. AFund client BL∆Kcoin and BFXST which will offer end to end Encrypted and quantum proof security/platform tokens to run on BLAKFX, a next generation ultra secure crypto platform.
Our open BTC Recommendations:
Triple Short BTC 19,000, 7400, 6200
Trading Hedges:
Buy Gold 1188/Sell BTC 6380
Buy Gold 1182/Sell BTC 6650
Buy Gold 1196 /Sell BTC 7370 and
Long Copper 2.70/Short BTC 6666
Quiz Answer:
It should be no surprise that it would not be Bitcoin. While traders can make money being long or short, long term investors will not fare well. We do not see the future value of Bitcoin above $20,000, nor worthless.
Recall 1634-1637 Holland: at market peak, a person could trade a single tulip for an entire estate, and, at the bottom, one tulip was the price of a common onion. The future value of Bitcoin? – Think Confederate currency!
Whether the US$ or Gold would outperform depends on who wins the 2020 election! Hint: Gold will be shining then.
The Astrologers Fund (AFUND) is not a registered broker dealer, CTA or a registered investment advisor. Past performance does not ensure future results, and there is no assurance that any of the Astrologers Fund's recommendations achieve their investment objectives. The Astrologers Fund Inc. makes no claims concerning the validity of the information provided herein, and will not be held liable for any use thereof. If you are dissatisfied with the information found on this website, your sole and exclusive remedy is to discontinue use of the information. No information or opinion expressed here is a solicitation to buy or sell securities, bonds, futures or options. Opinions expressed are not recommendations for any particular investor to purchase or sell any particular security or financial instrument, or that any security or financial instrument is suitable for any particular investor. Each investor should determine whether a particular security or financial instrument is suitable based on the investor's individual investment objectives, other security holdings, financial situation and needs, and tax status. Past performance is not indicative of future results. Contact The Astrologers Fund, Inc. 310 Lexington Avenue Suite #3G, New York, N.Y. 10016 Email [email protected] 212 949 7275 Twitter@tafund
---
Follow us on Telegram
Stay updated of all the news
Recommended Content

Solana ecosystem will see airdrops from projects like Jupiter, Marginfi, Drift, Zeta and Jito. Solana users are projected to increase between 30% and 80% from native token launches, according to Messari's latest report. SOL price extends rally, yielding nearly 4% daily gains.
Read more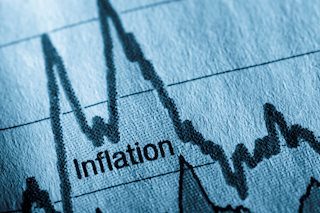 This week, inflation came in below expectations in the euro area and the US. In the euro area, headline inflation fell much more than expected to 2.4% y/y (consensus: 2.7% y/y) in November from 2.9% in October.
Read more
---