Australian unemployment begins to climb [Video]
Clifford Bennett, Chief Economist at ACY Securities, dives into the recent unexpected increase in Australian unemployment rates. For the month of April, the unemployment rate surged from 3.5% to 3.7%, surpassing expectations set at 3.5%.
Bennett highlights this development as a significant crack in the economic forest, suggesting that it could be an indication of an impending recession. While the metaphorical tree hasn't fallen just yet, the rise in unemployment could be a harbinger of challenging times ahead.
Bennett predicts that this uptick in unemployment is only the beginning of a worsening trend that will catch many off guard, both in terms of its speed and magnitude.
During this period, temporary work experienced notable gains, whereas permanent employment took a sharp decline. Despite stable participation rates, there is a growing number of individuals struggling to find jobs, resulting in an increase in the pool of job seekers.
Bennett sheds light on the notion that Australia's apparent full employment during the COVID-19 pandemic was a consequence of the gap left by temporary workers and immigration restrictions. However, as more flights arrive with eager job seekers, it is likely that the group of relatively long-term unemployed individuals will once again face displacement as fresh eyes vie for existing jobs.
Join Clifford Bennett as he provides valuable insights into the recent rise in Australian unemployment and shares his perspective on the potential implications for the country's economy. Stay informed and gain a deeper understanding of the evolving employment landscape in Australia.
Note: The information discussed in this video is based on the latest data available at the time of recording and represents Clifford Bennett's views as of that date. Economic conditions may change, and viewers are encouraged to stay updated with the latest developments.
RISK WARNING: Foreign exchange and derivatives trading carry a high level of risk. Before you decide to trade foreign exchange, we encourage you to consider your investment objectives, your risk tolerance and trading experience. It is possible to lose more than your initial investment, so do not invest money you cannot afford to lose。 ACY Securities Pty Ltd (ABN: 80 150 565 781 AFSL: 403863) provides general advice that does not consider your objectives, financial situation or needs. The content of this website must not be construed as personal advice; please seek advice from an independent financial or tax advisor if you have any questions. The FSG and PDS are available upon request or registration. If there is any advice on this site, it is general advice only. ACY Securities Pty Ltd ("ACY AU") is authorised and regulated by the Australian Securities and Investments Commission (ASIC AFSL:403863). Registered address: Level 18, 799 Pacific Hwy, Chatswood NSW 2067. AFSL is authorised us to provide our services to Australian Residents or Businesses.
---
Follow us on Telegram
Stay updated of all the news
Recommended Content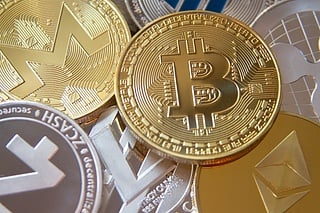 The Nvidia stock, NVDA, and Artificial Intelligence (AI) hype continue to power gains across the Traditional Finance (TradFi) and the Crypto market. With the US-based company hitting a major milestone over the last 24 hours, AI tokens also enjoyed the ensuing bullishness.
Read more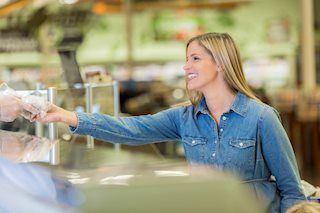 Consumer confidence slipped slightly in May, and while the weakening may reflect short-term worries about the debt ceiling, the more interesting developments reveal how the sand is shifting under consumers' feet.
Read more
---