Bailey Speech: BoE Governor speaks on policy outlook after hiking key rate to 5.25%
Andrew Bailey, Governor of the Bank of England, comments on the policy outlook and responds to questions from the press following the Bank of England's (BoE) decision to hike the policy rate by 25 basis points to 5.25% in August.
Andrew Bailey press conference
These are the main takeaways from Bailey's post-meeting press conference:
"We expect inflation to fall to around 5% in October."
"More gradual pass through of energy price falls explains difference between UK and Eurozone CPI."
"Less clear how fast non-energy prices will come down."
"Food and drink inflation appears to have peaked."
"Services price inflation brings unwelcome news since May."
"We should not read too much into this, services price inflation reflects volatile elements."
"Continued strength in services price inflation may suggest high inflation will persist."
"Pay growth is notably stronger than standard models would suggest."
"Upside surprises on wage inflation suggest that it will take longer for second-round effects to fade."
"Unemployment remains historically very low."
"We had some unpleasant surprises in June, we have seen some of that turn round."
"I don't think there was a case for a 50 basis point rate rise today."
"Evidence is clear that higher bank rate is having an impact."
"I will not judge what the path of BoE rates will be."
"There is no presumed path for interest rates from here."
"More than one path for rates may deliver inflation back to target."
"We will judge what is most appropriate path for rates based on evidence."
"Relative to May, more of the risk we saw has crystallised."
"Projection for economic activity has weakened since May."
"We hope we can deliver the path we expect with no recession, we will have to see."
"Key question is what confidence we have of wage demands following inflation expectations lower."
"Pay element of labour market has not softened, unlike other elements."
"Not time to declare it's all over and we are sticking where we are on rates."
About Andrew Bailey
Andrew Bailey previously held the role of Deputy Governor, Prudential Regulation and CEO of the PRA from 1 April 2013. While retaining his role as Executive Director of the Bank, Andrew joined the Financial Services Authority in April 2011 as Deputy Head of the Prudential Business Unit and Director of UK Banks and Building Societies. In July 2012, Andrew became Managing Director of the Prudential Business Unit, with responsibility for the prudential supervision of banks, investment banks and insurance companies. Andrew was appointed as a voting member of the interim Financial Policy Committee at its June 2012 meeting.
---
This section below was published at 11:00 GMT, covering the Bank of England policy announcements and the initial market reaction.
The Bank of England announced that it raised the policy rate by 25 basis points (bps) to 5.25% following the August policy meeting. This decision came in line with the market expectation.
Two policymakers, Haskel and Mann, voted in favour of a 50 bps rate hike, while policymaker Dhingra voted to keep rates on hold.
In its policy statement, the BoE reiterated that it will ensure that the bank rate will stay "sufficiently restrictive for sufficiently long" to return to the inflation target.
Follow our live coverage of the BOE policy announcements and the market reaction.
Market reaction
GBP/USD stays under bearish pressure and trades deep in negative territory below 1.2650 with the immediate reaction to the BoE policy decisions.
Key takeaways from the policy statement
"Current monetary policy stance is restrictive."
"If there were to be evidence of more persistent pressures, then further tightening would be required."
"Wage data shows risks of more persistent inflation may have begun to crystallise."
"Will closely monitor resilience in the economy, in addition to persistent inflation pressures."
"BoE forecast shows inflation in one year's time at 2.82% (May forecast: 3.38%), based on market interest rates and modal forecast."
"BoE forecast shows inflation falling to 4.93% by Q4 2023 (May forecast: 5.12%), based on market interest rates and modal forecast."
"BoE forecast shows inflation in three years' time at 1.46% (May forecast: 1.16%), based on market interest rates."
"BoE forecast shows inflation in two years' time at 1.65% (May forecast: 1.09%), based on market interest rates."
"Market rates imply more BoE tightening than May, show bank rate at 5.8% in Q4 2023, 5.9% in Q4 2024, 5.0% in Q4 2025 (May: 4.8% in Q4 2023, 4.0% in Q4 2024, 3.7% in Q4 2025)."
"BoE estimates GDP +0.1% QQ for Q2 2023 (June forecast: "flat"); Q3 2023 +0.4%."
"BoE estimates GDP in 2023 +0.5% (May forecast: +0.25%), 2024 +0.5% (May: +0.75%), 2025 +0.25% (May: +0.75%), based on market rates."
"June CPI surprised to downside but much less so for core goods and services."
"BoE estimates real post-tax household income in 2023 +1.25% (May: +1%), 2024 -0.25% (May: +1%), 2025 0.25% (May: +1%)."
"BoE expects housing investment to fall "significantly", -5.75% in 2023 (May: -4.25%), -6.25% in 2024 (May: -3.75%), -3% in 2025 (May: -0.5%)."
"BoE estimates unemployment rate 4% in Q4 2023 (May: 3.75%); Q4 2024 4.5% (May: 4%); Q4 2025 4.75% (May: 4.5%)."
"BoE estimates wage growth 6% YY in Q4 2023 (May: 5%), Q4 2024 +3.5% (May: 3.5%); Q4 2025 2.5% (May: 2.5%)."
---
This section below was published as a preview of the Bank of England monetary policy decisions at 06:00 GMT.
UK central bank expected to hike interest rate by 25 bps to 5.25% on 'Super Thursday', but a 50 bps not out of cards.
Bank of England faces a dilemma amidst cooling inflation and a tight labor market.
BoE updated economic forecasts and Governor Bailey's presser to stir Pound Sterling markets.
The Pound Sterling (GBP) is primed for intense volatility, as the Bank of England (BoE) is widely expected to raise interest rate at its fourteenth straight meeting on August 3.
It's a 'Super Thursday', as the central bank's policy announcements will be accompanied by the Minutes of the meeting and the United Kingdom's (UK) updated economic projections, followed by BoE Governor Andrew Bailey's press conference.
Bank of England Interest Rate Decision: What to know in markets on Thursday, August 3
GBP/USD remains vulnerable in monthly lows below 1.2700, as the US Dollar (USD) sees persistent demand due to US economic resilience.
The Greenback also capitalizes on the souring mood, as traders stay cautious ahead of the BoE event risks, US ISM Services PMI and tech giants' earnings reports.
US S&P 500 futures are fluctuating between gains and losses while the benchmark 10-year US Treasury bond yields trading at nine-month highs above 4.10%.
Early Thursday, China's Services Purchasing Managers' Index (PMI) rose to 54.1 in July, compared with a 53.9 expansion and the expected drop to 52.5.
On Wednesday, US private sector employment gains in July totaled 324,000 against expectations of 189,000 job additions, according to the data published by ADP.
The BoE policy announcements will hold the key for a fresh directional move in the GBP/USD pair while the Jobless Claims and ISM Services PMI from the United States will also have a significant bearing on the pair.
When will the BoE announce its interest rate decision and how could it affect GBP/USD?
Economists expect the BoE to hike the benchmark interest rate by 25 basis points (bps) from 5.00% to 5.25% on "Super Thursday", August 3 at 11:00 GMT. However, some industry experts argue for another 50 bps lift-off, making it a close call for the central bank.
Analysts at TD Securities (TDS) believe that "this meeting is a tricky one: incoming data and projections are likely to support a 25bps hike, but the MPC may be tempted to repeat a 50bps hike alongside a dovish lean to speed up their journey to terminal. They've signalled nothing about their intentions in recent weeks, either. Ultimately we think 25bps will prevail, but it's a very close call."
Back in June, the BoE surprised markets with a 50 bps rate hike, as against expectations of a quarter percentage points increase. Two policymakers, Silvana Tenreyro and Swati Dhingra, voted to keep the policy rate on hold at 4.50%.
The BoE reiterated in its June policy statement, "if there were to be evidence of more persistent pressures, then further tightening in monetary policy would be required."
Following the June BoE policy announcement, the first high-impact UK economic data release was that of the labor market, which continued to show tight conditions and record high wage inflation, backing the case for another 50 bps rate hike by the BoE in August.
According to the Office for National Statistics (ONS), the UK's ILO Unemployment Rate rose to 4.0% in the quarter to May from the 3.8% seen during the three months to April. However, the country's Average Earnings, excluding bonuses, jumped 7.3% 3Mo/YoY May, matching the record high growth seen in April.
However, expectations for a 50 bps BoE August rate hike were quickly watered down after the UK inflation softened significantly in June, with core inflation down to 6.9% YoY (although remained sticky above 6.0%) from a 31-year high of 7.1% in May. The headline annual Consumer Price Index (CPI) rose 7.9% in June, slowing sharply from an 8.7% increase recorded in May while falling short of the 8.2% growth anticipated.
At the moment, markets are pricing about a 65% probability of a 25 bps rate increase by the Bank of England. Markets also believe that risks of over-tightening on the economic outlook could prompt the Bank to go for a smaller rate hike.
That said, the BoE's updated economic forecasts will be closely scrutinized for any hints on a likely UK recession. The central bank could downgrade the UK economic activity for 2024-2025 even if it assures markets that the economy would avert a recession. The BoE's view on inflation will be also key, as it has maintained that "CPI is expected to fall significantly this year, mostly due to energy prices."
Alongside the projections, all eyes will be focused on the voting composition, with a 7-2 split vote in favor of a rate hike widely expected. Should a couple of policymakers lean toward a 50 bps increase, it could be seen as a hawkish rate hike, rendering positive for the Pound Sterling. In a scenario, where the Bank of England lowers its growth and inflation forecasts, providing no commitment on the future policy path while emphasizing a data-dependent approach, GBP/USD is likely to see a sharp sell-off. Any reaction in the GBP/USD pair to the BoE policy announcements, however, could be quickly reversed during Governor Bailey's press conference.
All in all, volatility is expected to remain high during the BoE policy event, making it an exciting "Super Thursday" for Pound Sterling traders.
Dhwani Mehta, Asian Session Lead Analyst at FXStreet, offers a brief technical outlook for the major and explains: "Having breached the upward-sloping 50-Daily Moving Average (DMA) at 1.2727 on a daily closing basis on Wednesday, risks remains skewed to the downside for GBP/USD heading into the BoE interest rates decision. The 14-day Relative Strength Index (RSI) has turned flat but remains well below the 50 level, suggesting that there is additional room for Cable sellers to flex their muscles."
Dhwani also outlines important technical levels to trade the GBP/USD pair: "The next relevant support aligns at the 1.2650 psychological level, below which a sell-off toward the bullish 100 DMA at 1.2580 cannot be ruled out. On the upside, recapturing the 50 DMA support-turned-resistance on a sustained basis is critical to initiating any meaningful recovery toward the 1.2800 figure. Further north, the horizontal resistance of the 21 DMA at 1.2890 will be on the radars of Pound Sterling buyers."
BoE FAQs
What does the Bank of England do and how does it impact the Pound?
The Bank of England (BoE) decides monetary policy for the United Kingdom. Its primary goal is to achieve 'price stability', or a steady inflation rate of 2%. Its tool for achieving this is via the adjustment of base lending rates. The BoE sets the rate at which it lends to commercial banks and banks lend to each other, determining the level of interest rates in the economy overall. This also impacts the value of the Pound Sterling (GBP).
How does the Bank of England's monetary policy influence Sterling?
When inflation is above the Bank of England's target it responds by raising interest rates, making it more expensive for people and businesses to access credit. This is positive for the Pound Sterling because higher interest rates make the UK a more attractive place for global investors to park their money. When inflation falls below target, it is a sign economic growth is slowing, and the BoE will consider lowering interest rates to cheapen credit in the hope businesses will borrow to invest in growth-generating projects – a negative for the Pound Sterling.
What is Quantitative Easing (QE) and how does it affect the Pound?
In extreme situations, the Bank of England can enact a policy called Quantitative Easing (QE). QE is the process by which the BoE substantially increases the flow of credit in a stuck financial system. QE is a last resort policy when lowering interest rates will not achieve the necessary result. The process of QE involves the BoE printing money to buy assets – usually government or AAA-rated corporate bonds – from banks and other financial institutions. QE usually results in a weaker Pound Sterling.
What is Quantitative tightening (QT) and how does it affect the Pound Sterling?
Quantitative tightening (QT) is the reverse of QE, enacted when the economy is strengthening and inflation starts rising. Whilst in QE the Bank of England (BoE) purchases government and corporate bonds from financial institutions to encourage them to lend; in QT, the BoE stops buying more bonds, and stops reinvesting the principal maturing on the bonds it already holds. It is usually positive for the Pound Sterling.
Information on these pages contains forward-looking statements that involve risks and uncertainties. Markets and instruments profiled on this page are for informational purposes only and should not in any way come across as a recommendation to buy or sell in these assets. You should do your own thorough research before making any investment decisions. FXStreet does not in any way guarantee that this information is free from mistakes, errors, or material misstatements. It also does not guarantee that this information is of a timely nature. Investing in Open Markets involves a great deal of risk, including the loss of all or a portion of your investment, as well as emotional distress. All risks, losses and costs associated with investing, including total loss of principal, are your responsibility. The views and opinions expressed in this article are those of the authors and do not necessarily reflect the official policy or position of FXStreet nor its advertisers. The author will not be held responsible for information that is found at the end of links posted on this page.
If not otherwise explicitly mentioned in the body of the article, at the time of writing, the author has no position in any stock mentioned in this article and no business relationship with any company mentioned. The author has not received compensation for writing this article, other than from FXStreet.
FXStreet and the author do not provide personalized recommendations. The author makes no representations as to the accuracy, completeness, or suitability of this information. FXStreet and the author will not be liable for any errors, omissions or any losses, injuries or damages arising from this information and its display or use. Errors and omissions excepted.
The author and FXStreet are not registered investment advisors and nothing in this article is intended to be investment advice.
---
Follow us on Telegram
Stay updated of all the news
Recommended content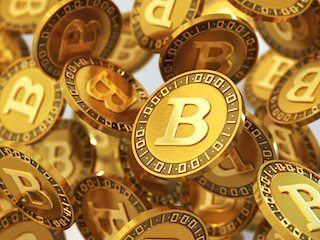 Bitcoin price crashed on Monday for the first time in nearly three weeks. The market was expecting a bullish continuation until the Securities & Exchange Commission (SEC) approves a spot BTC ETF in January 2024.
Read more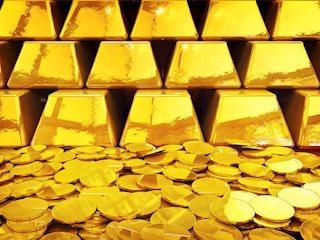 The most highly anticipated week of the year and quite possibly the most pivotal moment in monetary policy history is finally here – as central banks from Washington to Frankfurt to London and beyond prepare to deliver their final interest rate decisions of 2023.
Read more
---