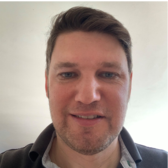 Filip L.
Editor FXStreet
Thanks for following this author!
At the start of each trading session, you will receive an email with the author's new posts.
You've unfollowed this author.
You won't receive any more email notifications from this author.
Short Bio
Filip L. is a former sales/trader with over 15 years of financial markets expertise under its belt.
Current work at FXStreet
Filip is a technical analyst for the cryptocurrency market during the European trading hours.
Previous financial experience
Filip worked for 10 years as sales-trader for ING. He worked three years as independant trader and consultant, and three more years as trader within the treasury department of a Fortune 500 company.
Educational background
Filip holds a Level 6 - LSE trading certificate from the Amplify Trading academy.
"Featured quote"
You can't make an omelet without breaking some eggs
The Joker from Batman 1989.