Why Can't I Make Money [Video]
"I got a mentor, did my homework, understand the fundamentals, and backtesting my technicals, but why am I still losing money? Is trading just a scam?"
I cried and burst out to my girlfriend years ago when I blew up my account, again. It was not only about the financial loss, but it was frustrated because nothing seems to work and the market certainly did not reward my handworks. I felt unfair, I felt being cheated, and I felt angry, very very angry.
Fast forward, I still lose money every day (like today) and every trade, as I always love to tell beginners, "learn to love your losses because it's part of the game." It's true, no matter how good your winning rate is, you will always have losses. You might have 95% of winning percentage in your backtesting, but that still means you will have 5% of losing trades and you never know when that 5% of losses will appear. Most importantly, you never knew how much trades you will have in your lifetime. 5% of 100,000 trades is still 5000 losing trades. Some people just couldn't take it.
Yes, that is it. Some people simply cannot deal with the losses or setbacks in life. Trading is all about the execution, and the execution is all about your emotions. Sure, you need to have a good analysis, a good strategy and an approach to your trade, but when you execute the trade and start managing them, that is an emotional game.
Trading psychology is perhaps the most ignored area in all trading courses because it's tough to teach as trading psychology is just a self-discovering journey for every trader to experience. Everyone loves to talk about the strategies, the winning rates, the forecast, and predictions, but what separates traders from success to failures is the execution. No matter how good your plan is, someone has to pull the trigger.
The sooner you spend the time to work on your trading psychology, the better off you will be in this game. And no, EA will not help you because you will let it run when it makes money, but you will turn it off when it started losing - even though you shouldn't. However, your emotions get in of your way, and you just couldn't trust the EA anymore. I know because I've been there myself.
Finally, be completely honest about your losses as you would toward you wins. Have a trading journal, and enjoy this journey of becoming a great trader. Take a look at today's video to learn more.
Enho Kuo is NOT a Broker Dealer and engages in trader education and training. All materials given by Enho Kuo are for educational purposes only. This information neither is, nor should be construed, as an offer, or a solicitation of an offer, to buy or sell securities. You shall be fully responsible for any investment decision you make, and such decisions will be based solely on your evaluation of your financial circumstances, investment objectives, risk tolerance, and liquidity needs. This material is being provided to you for educational purposes only. No information presented constitutes a recommendation by Enho Kuo or its affiliates to buy, sell or hold any security, financial product or instrument discussed therein or to engage in any specific investment strategy. The content neither is, nor should be construed as, an offer, or a solicitation of an offer, to buy, sell, or hold any securities. You are fully responsible for any investment decisions you make. Such decisions should be based solely on your evaluation of your financial circumstances, investment objectives, risk tolerance and liquidity needs.
Education feed
---
Editors' Picks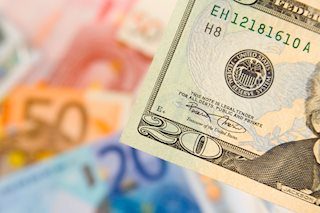 EUR/USD approaches 1.1900, hitting the highest in three weeks. The dollar is falling across the board after the Fed refrained from pre-announcing tapering and sees inflation as transitory. German CPI beat estimates with 3.8% YoY in July. US GDP misses expectations.
EUR/USD News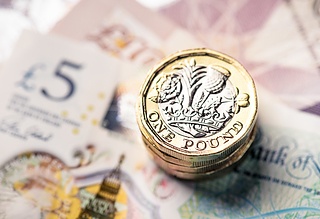 GBP/USD is trading above 1.40, extending its gains after the Fed seemed reluctant to taper bond buys. The EU's suspension of legal action over the NI protocol supports sterling. UK scraps quarantine rules for fully vaccinated EU, US travelers.
GBP/USD News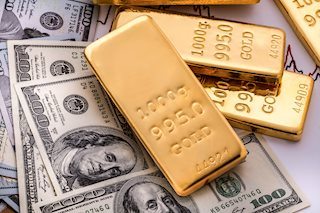 Gold built on the previous day's post-FOMC rebound from the vicinity of the $1,790 horizontal support and gained strong follow-through traction on Thursday.
Gold News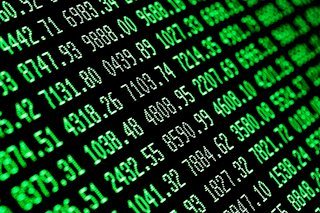 China stocks went green for the day on Wednesday and no it wasn't St. Patrick's day but perhaps a dead cat bounce? The Fed certainly helped the green shoots as it continued its doveish stance saying there was no sign yet of dialing back ultra-loose policy.
Read more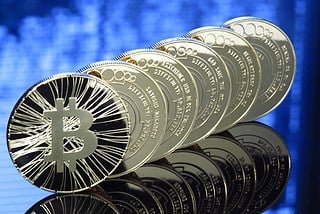 Bitcoin price is setting the stage for a pullback after a 40% upswing. Ethereum price is following BTC but might undergo consolidation. Ripple price defies its run-up, suggesting a minor correction might be enough before another rally begins.
Read more
RECOMMENDED LESSONS
Discover how to make money in forex is easy if you know how the bankers trade!
In the fast moving world of currency markets, it is extremely important for new traders to know the list of important forex news...
Chart patterns are one of the most effective trading tools for a trader. They are pure price-action, and form on the basis of underlying buying and...
The forex industry is recently seeing more and more scams. Here are 7 ways to avoid losing your money in such scams: Forex scams are becoming frequent. Michael Greenberg reports on luxurious expenses, including a submarine bought from the money taken from forex traders. Here's another report of a forex fraud. So, how can we avoid falling in such forex scams?
Trading is exciting. Trading is hard. Trading is extremely hard. Some say that it takes more than 10,000 hours to master. Others believe that trading is the way to quick riches. They might be both wrong. What is important to know that no matter how experienced you are, mistakes will be part of the trading process.
---