Which Cryptocurrency Wallet to Choose?
Cryptocurrency wallets can be cold or hot, mobile and desktop, they may be kept private or be part of an exchange. How can you deal with all these varieties to find the wallet that would suit you best? Konstantin Karatov, business developer of Finom Blockchain Corp gives some advice on what to take into consideration when making your choice.

According to different sources, malefactors have stolen up to $260 mln cryptocurrency from the wallets of individuals, ICO-projects, exchanges, funds and other institutions during the last year. There have also been registered more than 30 encrypting programs extorting or stealing digital assets from users. Today, we have to be always ready for dealing with a hacker attack, and make every effort to protect our assets.

Using cryptocurrency, you gain complete financial freedom (as long as the market is not regulated yet), however, you lose protection from the government. Whereas a fiat bank is legally responsible for refunding the money stolen from the account, you will not be able to get back any of the bitcoins lost.

What is a cryptocurrency wallet?

This may be a program, a web service, a mobile app or even a piece of paper through which an owner of cryptocurrency gets access to their assets downloaded in the blockchain. The main functions of a cryptowallet interface are to display the balance, to store and transfer cash.

Today, there are a little over 900 cryptocurrencies and up to 400 tokens – most of them have their own wallets. Multiwallets supporting more than one cryptocurrency are becoming increasingly popular. For example, Coinomi can store bitcoin, Ethereum and ZCash in the same app. Within this app cryptocurrency can be exchanged for tokens of some ICO-projects. "Cryptonator" browser wallet supports 19 cryptocurrencies and is also an exchange service.

Cold or hot wallets – what is more secure?

You can choose cold or hot storage for cryptocurrency. Each of them has some benefits and drawbacks. The private key of a hot wallet is stored directly within the internet connected gadget. It is convenient as coin transfer can be immediate. On the other hand, if it is convenient for you, it is equally convenient for hackers. The will empty your wallet hacking the laptop or the phone.

Browser (MyEtherWallet), desktop (Electrum) and exchange wallets are hot. ICO-projects often produce a separate web-wallet for their tokens. For example, FIN digital shares that we issue can now be stored in an online-wallet tied to the investor panel, or in any other wallet with ERC20 standard supported for tokens on Ethereum blockchain. Among bitcoin wallets, blockchain.info and the minimalistic Electrum app are regarded as the most secure.
A hot wallet is not made for a long storage of big sums of money. Cold storage is preferable in this case, when the private key is copied to a USB or onto a piece of paper. Neither the gadget nor the developer will possess the keys to cold wallets.

On the one hand, your assets are safe and secure when disconnected from the Internet, on the other hand, the conventional problems of keeping cash are back: physical theft or loss become possible again. If you lose the paper with the private key, or if your USB happens to be formatted or stolen, you will not be able to restore the wallet. The most popular cold wallets are Trezor, Ledger, KeepKey.

Whatever option you choose for keeping your cash, I would advise you to always use a passphrase – a password that is an extra security tool for your private key and hence, for the wallet with cash. All wallet programs normally provide such opportunity. However, again, if you lose the passphrase, you will lose access to your cryptocurrency forever. To avoid this, let a close friend or relative know this passphrase.

Lifehack. To avoid keeping your cryptocurrency on your PC and still have an easy and quick access to it, you can follow the advice of a Canadian programmer Eric Springer. He says he keeps a bait wallet with a minor sum on his PC, with the main assets on a flash drive. If nothing is wrong with the PC wallet, it means there are no viruses and he can plug the USB. In case of a hacker attack, he will certainly lose the bait money, but the main assets will remain intact.

Another lifehack. There is an option that can cumulate the best features of cold and hot wallets. This is a special synchronisation script. Again, the cold wallet holds the main assets, and the operating cash is on the hot wallet. The owner sets the limit only for the assets in the Internet connected wallet, for example, 5 BTC. If the external wallet exceeds this limit, the extra cash is transferred to the cold wallet.

Wallet or exchange?

The difference between wallets and exchanges is becoming more and more vague. More than 50% wallets offer cryptocurrency exchange service, and some exchanges allow their users to handle private keys of internal wallets. However, there are not more than 30% exchanges that do so. Most of them provide the complete service of holding the money. Ant it is the owner of the private key of the wallet who owns the bitcoins in it. Thus, when choosing the wallet, make sure that the exchange management is knowledgeable and responsible enough to protect your assets from hackers or technical bugs.

At first, it is crucial to make sure that the exchange provides cold storage where the main assets of the exchange are kept without any access to the Internet. All major exchanges have cold storage and hold up to 80% of their assets there. Secondly, find out who manages the exchange, what kind of reputation these people have, whether they are associated with dubious projects or not.

Conclusions

Nowadays, one cryptowallet rarely meets all user needs. I advise to choose an app for a task, but not a task for an app. In addition, dividing assets, you additionally complicate life for criminals and bring more safety to your savings. You should not take the first available product. Explore the market, ask the experts. I know many people who are carefully preparing for vacation, choosing hotels during weeks, reading reviews, making up routes. The choice of cryptowallets needs to happen the same way, though I understand that it is less fun. But if you choose the reliable service, on vacation you will be able to relax when knowing that your funds are safe.
The content may contain statements which, to the extent that they do not recite historical facts, constitute forward-looking statements. These statements can be identified by the fact that they do not relate strictly to historical or current facts and may include the words "may," "will," "could," "should," "would," "believe," "expect," "anticipate," "estimate," "intend," "plan" or other words or expressions of similar meaning. These forward-looking statements are based on the current expectations of Finom about future events. Consequently, actual results may differ materially from those that might be anticipated from forward-looking statements. In light of these and other uncertainties, the reader should not regard the inclusion of a forward-looking statement in this press release as a representation by Finom that its plans and objectives will be achieved, and should not place undue reliance on such forward-looking statements. Finom does not undertake any obligation to update any forward-looking statements, whether as a result of new information, future events or otherwise, except as required by law.
Education feed
Join Telegram
---
Editors' Picks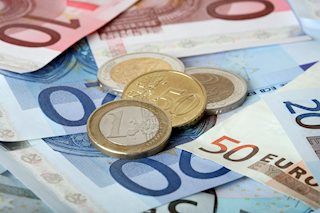 EUR/USD regained its traction after dropping toward 1.0350 in the early American session and climbed above 1.0400. Trading conditions remain thin on Black Friday and the pair remains on track to end the week in positive territory.
EUR/USD News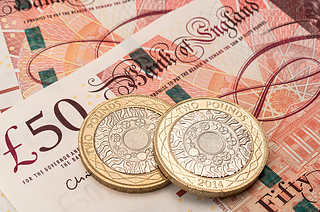 GBP/USD managed to stage a recovery toward 1.2100 in the American session on Friday and now looks to register gains for the third straight week. The US Dollar struggles to preserve its strength as markets remain subdued on Black Friday.
GBPUSD News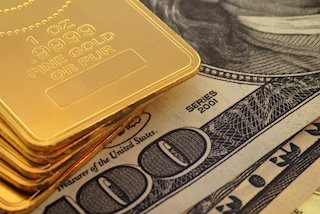 Gold price continues to move sideways at around $1,750 heading into the weekend. The benchmark 10-year US Treasury bond yield retreated from the daily high it touched above 3.75% earlier in the day, allowing XAU/USD to erase a portion of its daily losses.
Gold News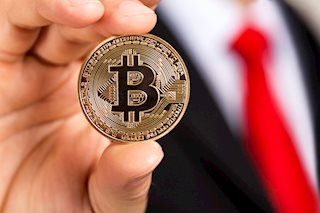 Bitcoin price is in a good place to trigger another bear market rally from a high-time frame perspective. This development, combined with the optimistic outlook seen in on-chain metrics, further strengthens the possibility of a happy ending to 2022.
Read more

Since the Fed's last raise November 3, Fed Funds rate opens and closes at 3.83. The Fed Funds rate once traded freely on its own with highs and lows as any financial instrument. In 2000, Central banks implemented meetings every 6 weeks.
Read more
RECOMMENDED LESSONS
Discover how to make money in forex is easy if you know how the bankers trade!
In the fast moving world of currency markets, it is extremely important for new traders to know the list of important forex news...
Chart patterns are one of the most effective trading tools for a trader. They are pure price-action, and form on the basis of underlying buying and...
The forex industry is recently seeing more and more scams. Here are 7 ways to avoid losing your money in such scams: Forex scams are becoming frequent. Michael Greenberg reports on luxurious expenses, including a submarine bought from the money taken from forex traders. Here's another report of a forex fraud. So, how can we avoid falling in such forex scams?
Trading is exciting. Trading is hard. Trading is extremely hard. Some say that it takes more than 10,000 hours to master. Others believe that trading is the way to quick riches. They might be both wrong. What is important to know that no matter how experienced you are, mistakes will be part of the trading process.
---