Stop-Losses on Covered Call Positions
Many investors like to use the covered call strategy to increase cash flow from equity positions that they hold. Covered calls work well on individual stocks and on exchange-traded funds. Some people are not aware that there are issues around protecting a covered call position with a stop-loss order.
Backing up a step, if you're not familiar with the covered call, here's a quick example. Say that you own 100 shares of SPY, the exchange-traded fund that tracks the S&P 500 index. SPY's price is around $236 per share as of this writing. Let's say you would be happy to sell it if it hit $240 – this is your price target. (We're not recommending that particular target – just an example).
You could at this point, sell a call option at the $240 strike price, expiring in a few weeks on May 19, and receive $180 today. Accepting that money obligates you to turn over the 100 shares of SPY in exchange for another $240 per share, if and when a buyer of the option decides to exercise it. That might happen today, or any time before May 19, or not at all. The buyers of the options will not exercise them unless SPY moves up beyond $240. If they don't, you'll still have the stock and be $180 richer.
For the moment, you still own the SPY shares. You make money if they go up and lose money if they go down. Your overall profit picture is $180 better than it was before you sold the calls.
Still, you might want to protect yourself in case the price of SPY goes down. Usually this would be done with a stop-loss order – an order to sell the stock if it traded below a certain price, say $230, to stop your losses from becoming larger.
But by selling the call, you have undertaken an obligation to deliver that stock to the call buyer if the call buyer orders it. You can't also have a stop-loss order to sell the stock to someone else. If you were allowed to do that and the stop-loss order was triggered, you would no longer have the means to meet your obligation to the call buyer. (Some deep-pocketed investors are in fact allowed to sell calls without having the stock to back them up, but we're assuming that we are not among them).
Fortunately, there is a way to have your call premium and protect your stock position too.
Using a capability called Order Sends Order, together with another called Conditional Orders, will get the job done. Many brokers offer these features. The way it works is to place a conditional order that is not to be triggered unless the stock drops below your stop-loss point. The conditional order is to buy to close the call option that you previously sold. Once that order is executed, your stock is cleared of the obligation to deliver it to the call owner. Attached to that first order, using the Order Sends Order feature, is a second order to sell the stock immediately at the market price.
The effect of the conditional order to buy to close the call, with the immediate automatic follow-up of the order to sell the stock, allows you to essentially create a stop loss on the entire position at your chosen level. This doesn't cost anything and generally works fine. There may be cases when the stock moves very suddenly and there could be slippage before the entire position is unwound, but that is true of any stop-loss order.
So, now you know that selling a covered call doesn't prevent you from protecting yourself to the same degree that you could without the call. If you've never tried it, consider the covered call as a way to generate extra cash flow on your stock or ETF positions.
This content is intended to provide educational information only. This information should not be construed as individual or customized legal, tax, financial or investment services. As each individual's situation is unique, a qualified professional should be consulted before making legal, tax, financial and investment decisions. The educational information provided in this article does not comprise any course or a part of any course that may be used as an educational credit for any certification purpose and will not prepare any User to be accredited for any licenses in any industry and will not prepare any User to get a job. Reproduced by permission from OTAcademy.com click here for Terms of Use: https://www.otacademy.com/about/terms
---
Follow us on Telegram
Stay updated of all the news
Editors' Picks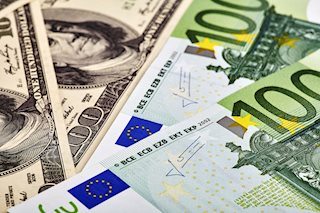 EUR/USD peaked at 1.0579, which marked the highest level in two days, before experiencing a pullback towards 1.0550. Despite the retreat, the Euro had its best performance in a month. The focus turns to consumer inflation data for the Eurozone and the US on Friday.
EUR/USD News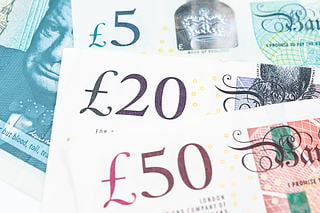 GBP/USD extended its rebound and rose to 1.2224. Later it pulled back under 1.2200, but is still headed toward the biggest daily gain in more than a month. A correction of the US Dollar boosted the pair.
GBP/USD News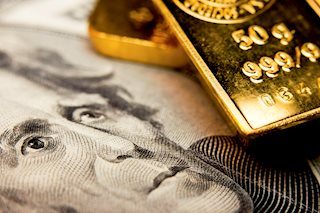 Gold price extended its decline on Thursday to $1,857.66 a troy ounce, its lowest since early March. The US Dollar lost ground against most major rivals but surged vs the bright metal as the market mood slightly improved. European and American indexes traded with a better tone, helped by encouraging United States macroeconomic data.
Gold News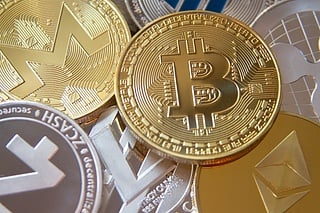 Coinbase is emerging as the biggest entity to defy the enforcement actions pursued by the Securities and Exchange Commission (SEC) after successfully launching its International exchange in Bermuda in Q2 this year.
Read more

The debate over whether Germany is emerging as the 'sick man of Europe' again has picked up steam once again over the summer. In our view, the answer is a resounding "yes".
Read more
RECOMMENDED LESSONS
Discover how to make money in forex is easy if you know how the bankers trade!
In the fast moving world of currency markets, it is extremely important for new traders to know the list of important forex news...
Chart patterns are one of the most effective trading tools for a trader. They are pure price-action, and form on the basis of underlying buying and...
The forex industry is recently seeing more and more scams. Here are 7 ways to avoid losing your money in such scams: Forex scams are becoming frequent. Michael Greenberg reports on luxurious expenses, including a submarine bought from the money taken from forex traders. Here's another report of a forex fraud. So, how can we avoid falling in such forex scams?
Trading is exciting. Trading is hard. Trading is extremely hard. Some say that it takes more than 10,000 hours to master. Others believe that trading is the way to quick riches. They might be both wrong. What is important to know that no matter how experienced you are, mistakes will be part of the trading process.
---