Pivoting Towards Trading Success
Students who take their education seriously are the ones who seek answers for the questions they may have. That is the value in joining the Online Trading Academy family. There are always knowledgeable people ready to help their fellow traders.
A common question I often receive from students is about pivot highs and lows. They want to know what they are looking for on a chart and, of course, the proper strategy for trading them. Some time ago I received an email asking about the difference between basing and pivots. Let's examine them and figure it out.
What Is a Base?
When I am looking for entry and exit points while using Online Trading Academy's core strategy, I focus on finding the origin of imbalance between demand and supply. This usually comes near a base. To me, a base is a pause in price movement. It could be as short as one candle in a strong trend or many candles where price moved sideways before trending again. In our courses we teach you how to identify the four price patterns that use bases for originating supply or demand zones.
What Is a Pivot?
Pivots are a turning point in price where you have three candles that exhibit a particular price pattern. A pivot high is a particular pattern where you have a candle that has made a high while the candle just before and after it would have both lower highs and lower lows than the middle candle. A pivot low would be a low surrounded by candles that made higher highs.
I do not focus as much on these pivots in my trading as I do the supply and demand zones. Often these pivots will be our opportunity to enter into a trade as they are usually a test of a prior demand or supply zone. These pivots can also be useful for identifying the trend as part of Online Trading Academy's Core Strategy.
In the past, I discussed a type of trading analysis called Gann Theory. This is a popular style of analysis that looks at patterns and repeatable price action based on time. Gann Theory also uses these pivots to identify trends.
There are three trends applicable to any timeframe which you are analyzing: Minor, Intermediate and Major. That also means that there are three types of swing highs and lows that correspond with these trends. Let's examine the definitions of the swing bottoms (lows) and swing tops (highs).
Gann Minor Swings:
A minor bottom is a low price compared to previous lows followed immediately on the next bar or candle by a higher low and a higher high. The minor top is a higher high compared to previous highs in price followed immediately by a lower high with a lower low.
Gann Intermediate Swings:
The intermediate bottom is also a lower low compared to previous lows. However, it differs in that the immediate high that follows must be higher than the previous two bars or candles. The intermediate top is a higher high than previous highs that is immediately followed by a low that is lower than the previous two lows.
Gann Major Swings:
A major bottom will hold much significance to a trader using Gann Theory for their analysis. A major bottom would be a low price on a bar or candle that is lower than previous lows but is immediately followed by… you guessed it, a high that is higher than the previous three bars or candle highs. The major top is a high that is higher than previous price action followed immediately by a low that is lower than the previous three bars or candles.
Identifying Trend:
If you see price breaking a previous swing top, then you are in an uptrend in the timeframe and level (minor, intermediate, or major) that you are trading in. You would continue to trade only in the long direction until you break a previous swing bottom of the same degree. For instance, the following chart opens the day with a minor swing bottom. If we were already in an intermediate uptrend, a trader could use that as an opportunity to trade long intraday until a swing bottom is broken. In fact, they may want to enter or add to longs when a new swing bottom is formed. After the minor swing bottom is broken a trader should wait for a new intermediate or major swing bottom to form before entering any new long positions.
In Gann trend analysis, a downtrend occurs when price breaks a swing bottom. If price moves downward in a defined uptrend but does not break a swing bottom, it is called a correction and the trader has no need to exit their long. A break of a swing bottom would constitute an exit signal.
The rules would be the same for a downtrend. Once a major downtrend has been established for the timeframe you are trading in, you could look to short intermediate or minor swing tops until they are broken.
This is only one small part of the Core Strategy and traders and investors should take the time to fully educate themselves in the strategy before risking any money in the markets.
Neither Freedom Management Partners nor any of its personnel are registered broker-dealers or investment advisers. I will mention that I consider certain securities or positions to be good candidates for the types of strategies we are discussing or illustrating. Because I consider the securities or positions appropriate to the discussion or for illustration purposes does not mean that I am telling you to trade the strategies or securities. Keep in mind that we are not providing you with recommendations or personalized advice about your trading activities. The information we are providing is not tailored to any individual. Any mention of a particular security is not a recommendation to buy, sell, or hold that or any other security or a suggestion that it is suitable for any specific person. Keep in mind that all trading involves a risk of loss, and this will always be the situation, regardless of whether we are discussing strategies that are intended to limit risk. Also, Freedom Management Partners' personnel are not subject to trading restrictions. I and others at Freedom Management Partners could have a position in a security or initiate a position in a security at any time.
---
Follow us on Telegram
Stay updated of all the news
Editors' Picks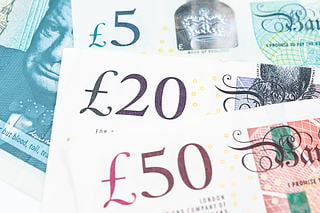 GBP/USD is battling 1.2300, refreshing a five-month low.in European trading on Thursday. The pair is weighed by the Fed's hawkish stance and increased odds of a BoE rate hike pause, following a surprise fall in UK inflation and SNB's unexpected rates-on-hold decision.
GBP/USD News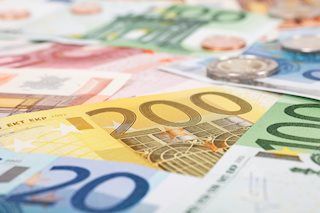 EUR/USD is trading close to weekly lows below 1.0650 in the early European morning on Thursday. The Fed, as expected, kept rates unchanged but indicated that one more rate hike before the year-end could be appropriate. US yields surges to multi-year highs, driving the US Dollar higher.
EUR/USD News

Gold price hovers around $1,930 during the early trading hours of the European session on Thursday. Investors seem to shift their focus on upcoming US data after the US Federal Reserve's decision on policy rates.
Gold News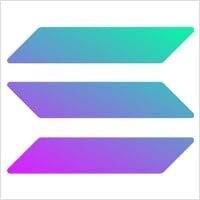 Sol shows strong bullish momentum, which has seen the ETH killer break out from a descending parallel channel. The daily active addresses on-chain metric fails to mirror this optimism.
Read more

At its quarterly monetary policy assessment on September 21, the SNB kept the benchmark Sight Deposit Rate on hold at 1.75%. The rate decision was against the market expectations of a 25 basis points (bps) rate hike to 2.0%.
Read more
RECOMMENDED LESSONS
Discover how to make money in forex is easy if you know how the bankers trade!
In the fast moving world of currency markets, it is extremely important for new traders to know the list of important forex news...
Chart patterns are one of the most effective trading tools for a trader. They are pure price-action, and form on the basis of underlying buying and...
The forex industry is recently seeing more and more scams. Here are 7 ways to avoid losing your money in such scams: Forex scams are becoming frequent. Michael Greenberg reports on luxurious expenses, including a submarine bought from the money taken from forex traders. Here's another report of a forex fraud. So, how can we avoid falling in such forex scams?
Trading is exciting. Trading is hard. Trading is extremely hard. Some say that it takes more than 10,000 hours to master. Others believe that trading is the way to quick riches. They might be both wrong. What is important to know that no matter how experienced you are, mistakes will be part of the trading process.
---