Trading For A Living: Can It Really Be Done?
It comes to a point when the old 9 to 5 just doesn't cut it anymore. For some it comes sooner than others, and for some that means they can't just retire and enjoy some well-earned downtime. If the itch to do something other than work for the man comes at an early age (or even if it does hit later on, to be fair), and you want to try trading for a living, it really can be done. Honest.
If It was That Easy Everyone Would Be Doing It!
Now we didn't say it would be easy. Far from it. There is a lot of time, effort and research – not to mention investment – that goes into trading for a living. You can't just jump in feet first and assume all will be well. But then, there are many careers where you can do that and get away with it. As for everyone doing it, well, that's up to them – they could if they knew the secrets!
You've Got To Love It!
Trading is one of those things that can be terribly exciting at the beginning and then that excitement fades away as the reality – and hard work – kicks in. Not everyone is cut out for trading for a living; it's only the ones who truly, deeply love trading that get to do it for the long term. It makes sense. After all, why would you want to do a job you don't like? That's why you're giving up the 9 to 5,remember?
Wait For It… Wait For It!
Patience is most definitely a virtue when it comes to trading for a living. Making sure the form is correct, checking that your chart really does match up, waiting, waiting, waiting for the right trades to come along… It can get the best of some people, especially those who don't have it in them to be in it for the long haul. It's okay not to have that kind of personality, it can't be helped, but it's not okay if you're trading for a living because you'll find that you begin to make crazy trades simply to have done something that day. And that's how the money runs out.
You Must Be Disciplined
Don't be tempted to stray from your set plan if you're getting anxious about not trading. Discipline means sticking to the plot no matter what. You've spend a lot of time making sure it's right, and now is not the time to forget all of that hard work and rush headlong into something that will net you a big fat loss.
Take A Risk… But Be Sensible
Trading for a living means constantly taking calculated risks, and, despite everything, there is always a chance that you could lose. Doing your homework beforehand, making sure your chart matches the trade and not picking something that falls short of your target will all help, but sometimes things happen that will be out of your control – and it happens to everyone. The key is only to trade with what you can afford to lose (just in case). Otherwise your 'living' won't be paying the mortgage for very long.
Any opinions expressed by our company's representatives regarding the prices of specific currencies and the direction they will take in the future are purely opinions and are used for demonstration or training purposed only. They do not necessarily represent the opinion of Thelazytrader.com are NOT guaranteed in any way. In no event shall Thelazytrader.com have any liability for any losses incurred in connection with any decision made, action or inaction taken by any party in reliance upon the information provided verbally or via the Internet, or any delays, inaccuracies, errors in, or omissions of information.
---
Follow us on Telegram
Stay updated of all the news
Editors' Picks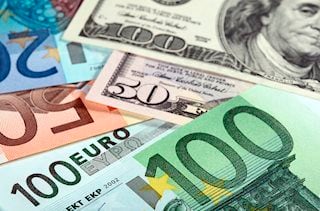 EUR/USD regained its traction and climbed back above 1.0500 in the American session on Wednesday. The improving risk mood, as reflected by rising US stocks, and mixed macroeconomic data releases from the US weigh on the USD and help the pair push higher.
EUR/USD News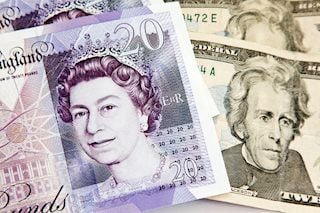 Following a declined toward 1.2100, GBP/USD reversed its direction and rose above 1.2150. The positive shift seen in risk sentiment, alongside disappointing the ISM Services PMI data, makes it difficult for the USD to find demand and fuels the pair's daily advance.
GBP/USD News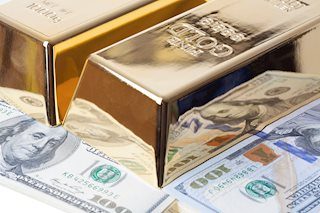 After rising above $1,830 in the early American session, Gold price lost its bullish momentum but managed to stabilize at around $1,820. The benchmark 10-year US Treasury bond yield stays in negative territory below 4.75%, allowing XAU/USD to keep its footing.
Gold News

The Ethereum staking market has experienced a notable surge, according to data from StakingRewards. In the past 24 hours, the number of staked ETH increased by 32.8%.
Read more

The DJIA opened higher on Wednesday, up 0.2%, as traders test whether Tuesday's crash was overdone. The market is now digesting the first time in history that a US Speaker of the House was voted out of office and how that will affect current budget talks.
Read more
RECOMMENDED LESSONS
Discover how to make money in forex is easy if you know how the bankers trade!
In the fast moving world of currency markets, it is extremely important for new traders to know the list of important forex news...
Chart patterns are one of the most effective trading tools for a trader. They are pure price-action, and form on the basis of underlying buying and...
The forex industry is recently seeing more and more scams. Here are 7 ways to avoid losing your money in such scams: Forex scams are becoming frequent. Michael Greenberg reports on luxurious expenses, including a submarine bought from the money taken from forex traders. Here's another report of a forex fraud. So, how can we avoid falling in such forex scams?
Trading is exciting. Trading is hard. Trading is extremely hard. Some say that it takes more than 10,000 hours to master. Others believe that trading is the way to quick riches. They might be both wrong. What is important to know that no matter how experienced you are, mistakes will be part of the trading process.
---