Where is the Turn in Price?
Hello traders! This week's article will discuss why we are attempting to enter our trades as close to the turn in price as possible, thereby giving us a solid reward to risk ratio.
First off, we need to define our reward to risk ratio. Your reward is how much you expect to make in a trade, and your risk is how much you are willing to lose to take this particular trade. At Online Trading Academy, we recommend traders take trades that offer at least a 3:1 reward to risk ratio. Essentially you are willing to risk (for example) 10 pips to make 30 pips. There are a couple reasons we recommend this, the first is that you will be selective in your trades! One of the important rules in trading is that we are paid on the quantity.I would rather take fewer, better, trades than more bad trades. The second reason we recommend this 3:1 ratio rule is that a trader can lose money on three trades, make money on the fourth, and come out at break-even. Over time, we do expect traders to make money on more than one trade out of four! Plus, when you get good at managing your winning trades, your actual realized profits may exceed your initial reward of the 3 in our ratio. (See my previous newsletter for suggestions on how to do this http://lessons.tradingacademy.com/article/managing-your-stop-loss-in-trading/ ).
Next, what does the turn in price look like? In the following chart, a supply zone for a short entry was highlighted with the yellow box, and the blue arrow indicates where a good short trade could have been entered. This is the expected "turn in price." As discussed in previous newsletters, our stop would go above the zone in which we entered. Here it would have been about 17 pips. Using our 3:1 ratio, we need to find a reasonable profit target of at least 3 times that, or 51 pips. The blue box shows a small demand zone fulfilling our 3:1 ratio, while the green box give us a target of 72 pips, giving us a potential 4:1 trade.
So the turn in price would have been in the supply zone, at the blue arrow giving us a simple 3:1 reward to risk ratio, if not better if the trade kept running. But where do most new traders look to enter? The interesting this is that many trading books teach traders to take what we call a "break-out" trade. This is where price breaks down below a support level, or above a resistance level. This is usually far, far away from the turn in price! The short blue line marked "B" is a common entry used by new traders. In this example, the trade would have worked out entering there, but where would the stop go? If done properly, the stop would still be in the same place as the trade entered at the supply zone. What happens to the reward to risk ratio when entering at the breakout price? Entering there at approximately 136.95 would have given you a 44 pip stop, and a profit target of 26 pips at the blue box and 45 at the green. Over time, this strategy will make you a very frustrated, unsuccessful trader.
Please keep in mind that many of the rules we discuss in our Lessons From the Pros newsletters, and also in our classrooms, work out over time and many trades. Any one individual rule might be broken and work out a few times. One example in real life is speeding in your car. If you have a short trip and you are traveling over the speed limit by a few miles per hour, most of the time you won't get caught. Have you ever considered how much actual time you are saving vs. the amount of time you would lose by getting a ticket, and how much the ticket would cost? On a short ten minute drive, the time saved is mere seconds – maybe a minute! But getting stopped might take 20 minutes, and cost $100 or more. Are those few saved seconds (your reward for speeding) worth the risk of a 20 minute stop and a large fine? Logically, the answer must be no. The same thought process should be applied to your trading. Breaking a rule here or there might work out for a small profit. But it is the large or frequent losses that will accumulate that make these rules so powerful! Getting 50 speeding tickets might cause you to lose your license to drive, and 50 large losses from breaking the rules might mean you aren't a trader anymore!
So there you have it. Trading at or near the turn in price gives you better reward to risk ratios, and combined with proper trade management, can turn trading into a career instead of a hobby. You do know what people who trade as a hobby are called, right? We call them "donors."
This content is intended to provide educational information only. This information should not be construed as individual or customized legal, tax, financial or investment services. As each individual's situation is unique, a qualified professional should be consulted before making legal, tax, financial and investment decisions. The educational information provided in this article does not comprise any course or a part of any course that may be used as an educational credit for any certification purpose and will not prepare any User to be accredited for any licenses in any industry and will not prepare any User to get a job. Reproduced by permission from OTAcademy.com click here for Terms of Use: https://www.otacademy.com/about/terms
---
Follow us on Telegram
Stay updated of all the news
Editors' Picks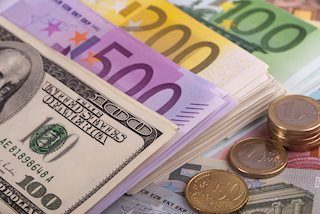 The EUR/USD pair snaps its four-day losing streak during the early Asian session on Monday. Market participants will digest the outcome of the Federal Reserve (Fed) meeting last week and await the US Core Personal Consumption Expenditure (PCE) index data due on Thursday.
EUR/USD News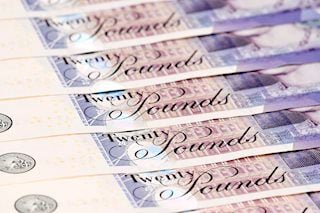 GBP/USD enters a bearish consolidation phase near a multi-month low touched last Friday. The USD continues to draw support from the Fed's hawkish outlook and acts as a headwind. The BoE's surprise pause is seen undermining the GBP and contributes to capping the upside.
GBP/USD News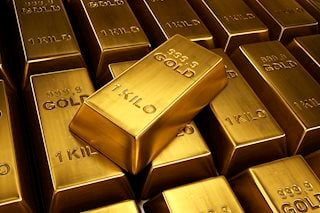 Gold price recovers its recent losses near $1,924 during the early Asian trading hours on Monday. Meanwhile, the US Dollar Index (DXY), a measure of the value of USD relative to a basket of foreign currencies, recorded its tenth consecutive weekly gain and hovers around 105.55.
Gold News

Worldcoin price has paused its uptrend as it currently trades at $1.57. This move comes after the altcoin rallied a whopping 77% in just three days, between September 13 and 16. As WLD hovers aimlessly, investors need to be patient to catch the next volatile move.
Read more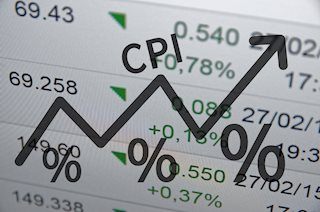 PCE inflation to grab attention on Friday as Fed signals higher for longer. But markets might be more worried about a government shutdown. Eurozone flash CPIs will also be the in the spotlight on Friday. Chinese PMIs to be watched for recovery signs.
Read more
RECOMMENDED LESSONS
Discover how to make money in forex is easy if you know how the bankers trade!
In the fast moving world of currency markets, it is extremely important for new traders to know the list of important forex news...
Chart patterns are one of the most effective trading tools for a trader. They are pure price-action, and form on the basis of underlying buying and...
The forex industry is recently seeing more and more scams. Here are 7 ways to avoid losing your money in such scams: Forex scams are becoming frequent. Michael Greenberg reports on luxurious expenses, including a submarine bought from the money taken from forex traders. Here's another report of a forex fraud. So, how can we avoid falling in such forex scams?
Trading is exciting. Trading is hard. Trading is extremely hard. Some say that it takes more than 10,000 hours to master. Others believe that trading is the way to quick riches. They might be both wrong. What is important to know that no matter how experienced you are, mistakes will be part of the trading process.
---