Follow the Yellow Brick Road
I thought this would be a good title for my article because when a market like Gold starts to move up or down there seems to be a large following of capital from all parts of the world. Investors and traders alike try to capitalize on the movement of this precious metal. For centuries, especially during times of financial and geopolitical crisis investors and traders have sought Gold as a way to protect their capital assets in this physical Commodity.
Let's look at some of the reasons for so much capital trying to follow this yellow brick road.commodity yellow brick road
- Managing Risk
Gold has historically had lower volatility than other Commodity products and Stock Index Futures. Having an asset with lower volatility in your portfolio may help to see more consistent percentage gains along with potentially lower risk. If you were to look at Gold and compare it to an asset class, the most closely related would be the currency markets. Many times a move in Gold is tied directly to adverse moves of a country's currency. Diversification of different asset classes keeps investors/traders from having too much capital at risk in any one asset. Gold is an asset of choice to hedge against US Dollar depreciation. Since the majority of Commodity and Stock prices are denominated in US Dollars Gold is a logical alternative for diversification in ones portfolio.
- Supply and Demand of Gold
As investors/traders we are aware that if there is too much of a product and little demand then prices will drop. If there is too little of a product and a tight supply then prices will generally rise. Since 2000,, we have seen Gold rally from approximately $250 to $1,920 in 2011. The only way prices could have rallied this strongly is a supply/demand imbalance towards the buyers. During this time, many of the world economies were very strong, and for some countries their citizens were experiencing larger than usual income growth. This lead to more interest in investing in the precious metal. While there were many other factors leading to this very large price rise, individual investors were finally able to enjoy the benefits of a Gold bull market. Is it possible that the miners of Gold could not keep up with this demand during the bull market? There was some unconfirmed speculation that some Gold miners had quit hedging as Gold prices rallied so strongly. Usually this would be a warning sign of a market top, when commercial traders start thinking like speculators.
Fortunately many of the world economies have not had to deal with inflation for many years. However, economies are very cyclical and eventually we will all have to deal with it again. At that time, Gold may be the investment of choice, adding to demand as it has shown to be the Commodity of choice to hedge against inflation.
Gold is available around the world in many different forms:
Buying Bullion or Gold Coins in the open market with cash

Commodity Futures Contracts

Exchange Traded Funds (ETF's)

Stocks related to producing and processing Gold
Buying Gold in the cash market can be done and has limited risk to only what you pay for the Gold. Once you purchase the Gold there are storage and insurance fees to maintain your Gold safely.
You can also buy a Commodity Futures contract on Gold and take delivery at the expiration of the contract. The CMEGroup Exchange (largest Futures Exchange in the world) has different size Gold contracts for different investor needs:
Full Size 100 Troy Ounce

Mini Size 50 Troy Ounce

Micro Size 10 Ounce
If Gold was trading at $1,350 per Troy Ounce then the contract dollar value for the above would be:
100 Troy Ounces $135,000

50 Troy Ounces $67,500

10 Troy Ounces $13,500
When trading Commodity Futures you are using a margin account. To hold the Gold contract until the expiration at which time you could take delivery of Gold you would need approximately 5 – 10% of the total contract value. This is called margin and is used to cover any losses you incur while the Gold position is open. Once you close the contract (sell it back after you buy it) then this margin is returned to your account (plus or minus any profits or losses) or used to purchase the Gold if you wish to take delivery.
Currently the margin would be:
100 Troy Ounce $8,400

50 Troy Ounce $4,050

10 Troy Ounce $810
Another way to participate in the Gold market is investing/trading in Exchange Traded Funds (ETF's). These are shares traded on Stock Exchanges that track the underlying Gold Futures contract. Currently the largest ETF for Gold is "GLD." An advantage to using ETF's over Futures is you can trade odd lot sizes. In Futures, you must trade the full contract size. An investor/trader might only want to buy 25 shares of GLD or they may want to buy 542 shares, it is up to the individual and whether their account can afford it. You cannot take delivery of the physical Gold through ETF's like you can in the Futures market, but you can use the cash from any capital appreciation in your GLD purchase to obtain Gold in the cash market. This may reduce your out of pocket cost of buying Gold.
There are also stocks that are traded on different stock exchanges that deal with Gold. Some of these Stocks are miners, jewelers, heavy equipment etc. The capital appreciation you may get from these Stocks might also be used for your purchase of Gold in the cash market. Some Stocks in the Gold Industry:
*These are not trade recommendations. For educational purposes only*
Mining Stocks

Newmont Mining (NEM)

Barrick Gold (ABX)

Mining Heavy Equipment

Caterpillar (CAT)

Joy Global (JOY)
There are many Gold mining companies (Commodity Producers), but what about another type of Commercial Gold trader, the world Central Banks? These Banks around the world buy large quantities of Gold to hold as another form of currency reserves. According to the World Gold Council Central Banks around the world had 26,500 tonnes of Gold reserves in 2009. In 2013, they had 28,500 tonnes of Gold reserves. Even as the price of Gold falls they are adding to their long positions of the precious metal. Their demand for Gold alone would possibly outstrip the supply of Gold mining productions.
In the 1990′s it was estimated to cost approximately $240 to mine an ounce of Gold. Today that same ounce of Gold is said to be approximately $850. As with most natural resources we are not running out of them, but merely need to go deeper into the earth to extract them. This requires extra labor, machinery, time and other cost producing events to mine Gold today.
Gold has dominant Seasonal patterns that could be helpful to an investor or trader. Timing our entry into a transaction is crucial. With proper timing, our investment stands a better chance of becoming profitable quickly. Rather than just randomly selecting a price to purchase at. This could lead to a stagnant investment or trade if the market is not ready to move yet.
Fig 1 is a chart of the Cash Gold market Seasonal pattern over the last 29 years. Thanks to Moore Research (www.mrci.com) for allowing me to use this chart. Seasonal patterns can be very reliable indications of market trend changes. Of course as experienced traders and investors we all know we need to do our own analysis before investing in any market research report.
We can see that Gold usually has a Seasonal low at the beginning of each year. Then rallies into the March time frame where it goes sideways until September and resumes the uptrend into the end of the year. As an investor if you could time your entry around these Seasonal low points you may have a better chance of a faster return on your investment. Traders can use these Seasonal periods for shorter duration patterns and trades. Seasonal patterns are not without failure. But if a market is not being affected by outside forces (weather, mining strikes, geo-political events etc) then the patterns have a better chance of working.
If you decide to become a Gold Bug and travel down the yellow brick road I hope you will now have more information to make your trading or investment decisions in the Gold market.
Always follow your trading plan. As supply/demand traders we want to be like the Central Banks of the world and buy at wholesale and later sell at retail.
"All great achievements require time." Maya Angelou
This content is intended to provide educational information only. This information should not be construed as individual or customized legal, tax, financial or investment services. As each individual's situation is unique, a qualified professional should be consulted before making legal, tax, financial and investment decisions. The educational information provided in this article does not comprise any course or a part of any course that may be used as an educational credit for any certification purpose and will not prepare any User to be accredited for any licenses in any industry and will not prepare any User to get a job. Reproduced by permission from OTAcademy.com click here for Terms of Use: https://www.otacademy.com/about/terms
---
Follow us on Telegram
Stay updated of all the news
Editors' Picks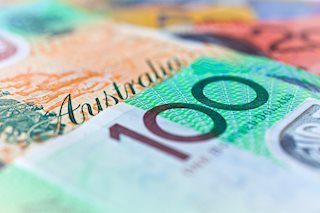 The AUD/USD pair consolidates its recent losses above the mid-0.6300s during the early Asian session on Tuesday. Traders prefer to wait on the sidelines ahead of the Reserve Bank of Australia (RBA) monetary policy meeting on Tuesday.
AUD/USD News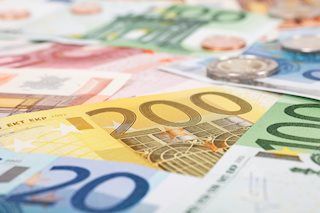 EUR/USD continued to face downward pressure and dropped below 1.0780, reaching the lowest intraday level since December of last year. The pair remains under pressure as the US Dollar maintains firm support due to higher US yields and cautious market sentiment. The DXY rose above 107.00 for the first time since November.
EUR/USD News

Spot Gold fell to a fresh multi-month low of $1,827.11 a troy ounce on Monday amid resurgent US Dollar demand. The Greenback suffered a minor setback at the beginning of the week, as generally encouraging Chinese data and upbeat United States (US) news underpinned the mood.
Gold News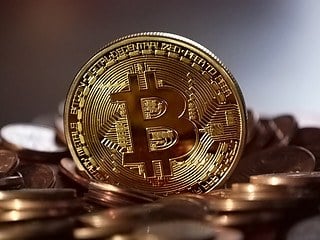 @Satoshi, an account purporting to be associated with the presumed pseudonymous person(s) who developed Bitcoin, tweeted on October 2. The user commits to revealing new insights and discussions left out of the original BTC whitepaper. This is the first time the account has shown activity in five years, since 2018.
Read more

Manufacturing PMIs released throughout the day have made for pretty miserable reading and even those in China barely registered any growth after a lengthy period of contraction. The Chinese data did offer some cause for hope at least, despite ultimately barely sitting in growth territory.
Read more
RECOMMENDED LESSONS
Discover how to make money in forex is easy if you know how the bankers trade!
In the fast moving world of currency markets, it is extremely important for new traders to know the list of important forex news...
Chart patterns are one of the most effective trading tools for a trader. They are pure price-action, and form on the basis of underlying buying and...
The forex industry is recently seeing more and more scams. Here are 7 ways to avoid losing your money in such scams: Forex scams are becoming frequent. Michael Greenberg reports on luxurious expenses, including a submarine bought from the money taken from forex traders. Here's another report of a forex fraud. So, how can we avoid falling in such forex scams?
Trading is exciting. Trading is hard. Trading is extremely hard. Some say that it takes more than 10,000 hours to master. Others believe that trading is the way to quick riches. They might be both wrong. What is important to know that no matter how experienced you are, mistakes will be part of the trading process.
---