'Flat' and 'steep' yield curves
Kind Reminder:
In our introduction to yield curves, we noted that the idea behind the use of a Yield Curve is to measure investors' perception of risk and future developments both in the bond market as well as in the overall economy. Short-term bonds should carry lower yields than longer-term ones because lending to someone for a shorter period of time is less risky for the investor. As such, Yield Curves should be positive.
This behaviour is referred to as the normal yield curve, which slopes upward from left to right on the graph as maturities lengthen and yields rise. This is the usual case in most instances throughout history.
However, there are times when the yield curve becomes steeper, inverted or flatter.
Inverted Yield Curve: In periods preceding recessions, the yield curve can actually invert, with short-term bonds offering higher yields than longer-term bonds. While this appears to be counterintuitive, there is a reason this makes sense: given that lower economic growth means lower yields then bond investors seek the safety of longer-term assets for their funds. As such, demand for these bonds increases and yields decline. Given that lower yields are associated with lower interest rates and lower interest rates are usually associated with slower economic growth, an inverted yield curve is often taken as a sign that the economy may soon stagnate.
However, since the last few days we have seen is US but also in Europe bonds, composing a steep yield curve, we decided to have this article and podcast in order to explain the other two types of Yield curve.
Last night, Wall street continued to firm up on optimism the virus might be plateauing, or that at least that the worst has been seen. With that in mind, there's increasing hope the lockdowns might be ended sooner rather than later. Stock markets post some gains while Treasuries were mixed. Hence, the long end continued to underperform and steepening the curve out to 50 bps. But what does a steep yield curve means?
Steep yield curve is when the difference between the long-term and short-term bonds becomes larger. This usually occurs at the beginning of a period of economic expansion, following the end of a recession. At that point, short-term interest rates will likely be very low given that the Central Bank has lowered them to fight the recession. However, as the economy begins to grow again, many people believe that inflation will also follow suit. At this point long-term bond investors fear that they will be locked into low rates as a result of the until-then depressed rates. As a result, they demand higher rates and only commit to their funds if the long-term bonds increase their yields.
A steepening yield curve typically indicates that investors expect rising inflation and stronger economic growth.
What is a Flat Yield Curve?
Flat yield curve meanwhile, is slightly the opposite of Steep Yield curve.
A flattening yield curve is when the difference between the long-term and short-term bonds becomes smaller and smaller – curve becomes less curvy -flat. At this point, investors demand higher long-term rates to make up for the lost value because inflation reduces the future value of an investment. A flattening yield curve can also occur in anticipation of slower economic growth. Sometimes the curve flattens when short-term rates rise on the expectation that the Central Bank will raise interest rates.
This happens because rising interest rates cause bond prices to go down—when fixed-rate bond prices fall, their yields rise.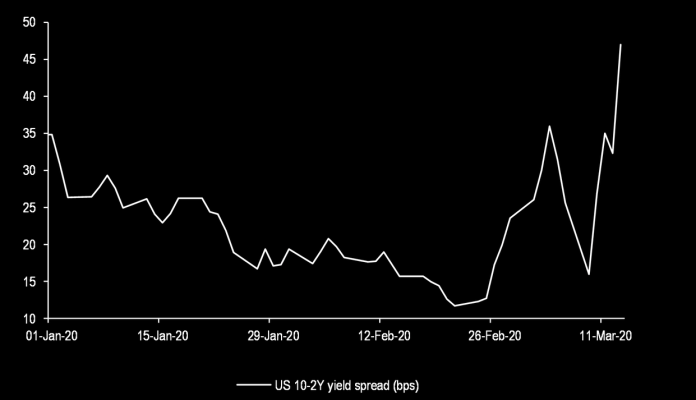 Disclaimer: Nothing in this communication contains, or should be considered as containing, an investment advice or an investment recommendation or a solicitation for the purpose of purchase or sale of any financial instrument.
Education feed
Join Telegram
---
Editors' Picks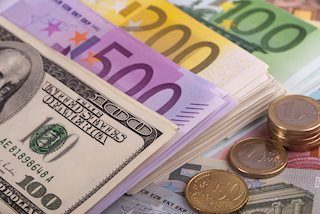 EUR/USD is recovering ground to near 1.0450 in the early European morning, as the US Dollar comes under renewed selling pressure after USD/JPY crumbles on hawkish BoJ's pivot. China's reopening optimism adds to the Dollar's downside. All eyes are on US PCE and ISM PMI.
EUR/USD News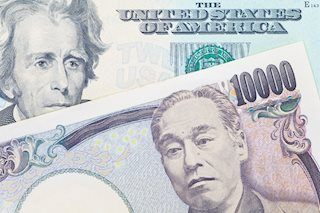 The USD/JPY pair stages a modest bounce from its lowest level since August 23 touched during the early European session on Thursday and climbs back above mid-136.00s in the last hour.
USDJPY News

Gold price is consolidating the latest leg higher to fresh two-month highs near $1,780, as the USD wallows at multi-month troughs against its major peers. USD bears take a breather ahead of another set of critical United States economic data due later this Thursday.
Gold News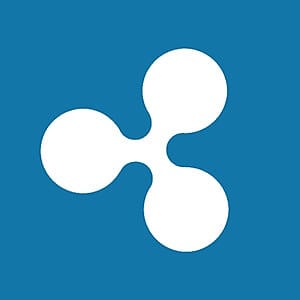 Ripple (XRP) price shows a lack of volatility as it sits above a crucial support level that could make or break its short-term future. A spike in buying pressure is what the remittance token needs to kick-start its run-up.
Read more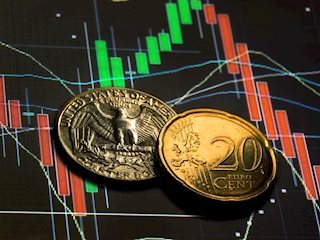 December will kick start with a high note in the United States, as the country publishes the PCE Price Index data, the Fed's preferred inflation gauge, while the ISM will unveil the November Manufacturing PMI.
Read more
RECOMMENDED LESSONS
Discover how to make money in forex is easy if you know how the bankers trade!
In the fast moving world of currency markets, it is extremely important for new traders to know the list of important forex news...
Chart patterns are one of the most effective trading tools for a trader. They are pure price-action, and form on the basis of underlying buying and...
The forex industry is recently seeing more and more scams. Here are 7 ways to avoid losing your money in such scams: Forex scams are becoming frequent. Michael Greenberg reports on luxurious expenses, including a submarine bought from the money taken from forex traders. Here's another report of a forex fraud. So, how can we avoid falling in such forex scams?
Trading is exciting. Trading is hard. Trading is extremely hard. Some say that it takes more than 10,000 hours to master. Others believe that trading is the way to quick riches. They might be both wrong. What is important to know that no matter how experienced you are, mistakes will be part of the trading process.
---