USDCHF NEWS (US DOLLAR SWISS FRANC)
---
---
Technical Overview
---
Fundamental Overview
---
---
Big Picture
---
Latest CHF Analysis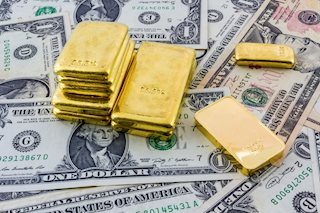 Gold price turned south and dropped below $1,790 in the early American session. The benchmark 10-year US Treasury bond yield is up more than 2% on the day near 3.6% after the bigger-than-expected November job growth, weighing heavily on XAU/USD.
Gold News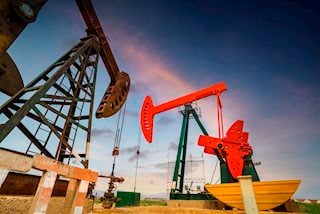 West Texas Intermediate (WTI) was buoyed by easing COVID-19 restrictions in China. However, at the time of writing, WTI is lower by some 0.2% in early Asia and hovers around $81.20 although remains in bullish territory having rallied through a major downside channel this week.
Oil News
---
Influential Institutions & People for the USDCHF
On the other hand we found The Federal Reserve System (Fed) wich is the central banking system of the United States. Fed has two main targets: to keep unemployment rate to their lowest possible levels and inflation around 2%. The Federal Reserve System's structure is composed of the presidentially appointed Board of Governors, partially presidentially appointed Federal Open Market Committee (FOMC). The FOMC organizes 8 meetings in a year and reviews economic and financial conditions. Also determines the appropriate stance of monetary policy and assesses the risks to its long-run goals of price stability and sustainable economic growth.
FED Official Website, on Twitter and Facebook
The Swiss National Bank conducts the country's monetary policy as an independent central bank. It is obliged by the Constitution and by statute to act in accordance with the interests of the country as a whole. Its primary goal is to ensure price stability, while taking due account of economic developments. In so doing, it creates an appropriate environment for economic growth.
The official website, on Twitter and YouTube
---
Jerome Powell
Jerome Powell took office as chairman of the Board of Governors of the Federal Reserve System in February 2018, for a four-year term ending in February 2022. His term as a member of the Board of Governors will expire January 31, 2028. Born in Washington D.C., he received a bachelor's degree in politics from Princeton University in 1975 and earned a law degree from Georgetown University in 1979. Powell served as an assistant secretary and as undersecretary of the Treasury under President George H.W. Bush. He also worked as a lawyer and investment banker in New York City. From 1997 through 2005, Powell was a partner at The Carlyle Group.
Jerome Powell Fed's Profile and Wikipedia
Thomas J. Jordan
Thomas J. Jordan was born in Bienne, Switzerland in 1963. Thomas J. Jordan is a member of the Board of Directors of the Bank for International Settlements (BIS) in Basle and the Steering Committee of the Financial Stability Board (FSB). He is the Governor of the International Monetary Fund (IMF) for Switzerland, and also Chairman of the G10 Central Bank Counterfeit Deterrence Group (CBCDG).
Jordan on SNB's Profile and Wikipedia
---
About USDCHF
The pair reflects how many Swiss Francs are needed to purchase one American dollar. Both currencies are considered safe-havens, although after the SNB lifted the peg with its currency with the EUR back in January 2015, the CHF has partially lost attractive in turmoil times, with speculative interest more inclined then to buy the JPY or Gold. With sentiment in risk-off mode, the American dollar tends to weaken more than any other safe-haven asset.
---