Blockchain could finally untangle the mess of software patents
A system designed for patents on physical inventions has been sorely outdated for well over a decade. Blockchain promises to lead to a solution for the stifling patent thicket. The landscape of software R&D has changed dramatically in recent years, as large companies continue to swallow patent portfolios on the free market and intellectual property increasingly becomes an end, not a means. The vast overlap that exists between software patents means that this now makes good business sense. But this is not a conducive environment for innovation.
Back in 2012, the New York Times wrote that Apple and Google had in that year exceeded their total spend on R&D with high-profile patent purchases and lawsuits. This reveals a system that, rather than promoting the funnelling of billions into innovation, instead incentivizes large corporations to buy up as many - often broadly defined - patents as they can, while making sure to aggressively protect them. But this is not even likely the biggest issue that stems from this. It also creates a climate where the relatively small players are presented with a high risk environment. This is damaging, especially as research shows that, not only is innovation a key driver for SME growth, but that it can be critical in the 'gazelle' stage whereby a high growth firm may or may not expand into something bigger.
Given the importance of burgeoning SMEs to the economy, this should cause considerable alarm. The way in which we currently license, buy, and sell intellectual property does not work in the tech world and massively favours the big players, who themselves have been locked in patent wars with one another; it would be unfair to say whether they are necessarily overly litigious, but this is a symptom of a flawed system.
Rebalancing the patent process
The complex web of trademark, copyright, patent, and trade secret laws requires expensive legal assistance, most of the time. An entire industry of specialist patent attorneys and relevant advisors has thrived off the back of this, but as mentioned earlier, the smaller fish struggle for access. There are a range of exciting projects coming out of the blockchain ecosystem that could soon change how IP rights are licensed, however. The underlying technology is solid - really at this point it's about waiting for the platform that will stick and do it 'right' - and could be set to completely rebalance the software patent game.
Of course there will be issues that persist; if there truly is an 'international crisis in software patents' then it is a complex and multi-faceted one. So there is no single solution, and if the blockchain really is to revolutionize the way that IP is registered, then there must be an approach with a view to fix the system from the ground up. This first and foremost means reform. Lawyers tend to draft deliberately vague claims in order to broaden the scope of a patent: too often an initial claim will set out that the inventor 'would like the exclusive rights over the following things'. This feeds directly back into the problem and only leads to more lawsuits. Oskar Liivak, Professor at Cornell Law School, concludes that in fact the system would better understand the parameters of an invention if claims were closer to saying 'I invented the following thing(s)'.
Some may suggest that the process is adjusted by the US Patent and Trademark Office (USPTO) to ensure that patents are not granted to claims with non-specific language. But they are not typically responsible for the language of patent claims, nor should they be, and a better solution could yet be found. Perhaps it should begin with how patent attorneys practice; in the words of patent attorney and Legal Intelligencer columnist, Lawrence Ashery: "A claim can be broad without being ambiguous."
A claim can be broad without being ambiguous
Even with these challenges, however, blockchain could still be set to move into a space currently under-served by the system. There are some exciting projects looking to launch this year that have targeted the problems surrounding software IP and might already start making a difference. Blockchain carries some serious advantages here: self-executing smart contracts ensure that all sides keep to their part of the deal, while the exact details of IP rights can be transparently and, if desired, publicly recorded. Again, this would often rely on the patent clearly setting out exactly what it covers.
It also offers freer and cheaper access to a patent process which can make it difficult for those without significant resources and legal support to effectively license and protect their patents, copyrights, and trade secrets, which all fall under the intellectual property umbrella. A searchable marketplace - a sort of intellectual property eBay - would allow unfettered access to a decentralized registry of all existing software patents. A version of this has been planned for launch following a recent partnership between blockchain startups Loci and Lexit. While Lexit seeks to open up free trade and licensing for intellectual property and, beyond that, create a global marketplace for mergers and acquisitions, Loci provides a registry and search engine—and are also experimenting with machine learning to predict future R&D trends.
There are a host of other blockchain startups looking to revolutionize intellectual property in other ways and creative and digital rights stand to also benefit from the technology. Companies such as NKOR and the R.A.R.E. Network plan to anchor the IP rights of content to the blockchain, in order to bring transparency and security along with easier models for monetization. This might prove to be a godsend for creatives, such as artists who often have to push merchandise to try to make rent.
If software patents were made more simple and harder to infringe upon then this would be the easy and irresistible conclusion for the tech industry, too. It would be a market for entrepreneurs, investors, and businesses to buy, sell, and license IP on a scale never before possible and the use of distributed ledger technology and cryptocurrencies means that this could go global. An IP eBay could be the answer, where existing software patents are clearly listed for innovators to browse and they can ensure their own R&D does not encroach upon existing technologies. The success of such a marketplace might just usher in a new technology boom and finally hack away at the patent thicket which has helped to make patent lawsuits so commonplace.
This will give SMEs access to a free market and potentially also stop large corporations constantly facing each other down in the courts. Blockchain calls for less nonsense with litigation: instead, let the tech companies do what they do best and continue to change the world by developing incredible software.
Note: All information on this page is subject to change. The use of this website constitutes acceptance of our user agreement. Please read our privacy policy and legal disclaimer. Opinions expressed at FXstreet.com are those of the individual authors and do not necessarily represent the opinion of FXstreet.com or its management. Risk Disclosure: Trading foreign exchange on margin carries a high level of risk, and may not be suitable for all investors. The high degree of leverage can work against you as well as for you. Before deciding to invest in foreign exchange you should carefully consider your investment objectives, level of experience, and risk appetite. The possibility exists that you could sustain a loss of some or all of your initial investment and therefore you should not invest money that you cannot afford to lose. You should be aware of all the risks associated with foreign exchange trading, and seek advice from an independent financial advisor if you have any doubts.
Cryptos feed
---
Latest Crypto News & Analysis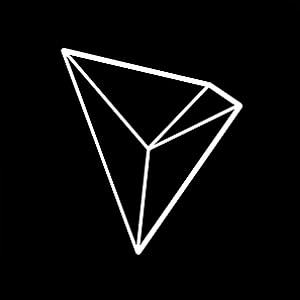 TRON's weekly report is out and talks about the finalization of the TRC-20 shielded contract on the mainnet and a security test for the smart contract on TVM instructions to stake and unstake.
More Tron News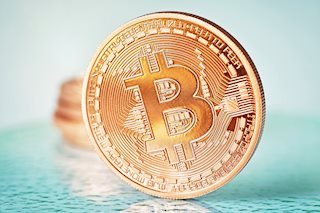 While investors are waiting for BTC to retest all-time highs and shoot to the moon, it is already there. In some countries, the pioneer digital asset surpassed the peak of 2017 and hit new historic highs in local currencies.
Read the weekly forecast