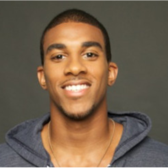 Tony M.
Editor FXStreet
Thanks for following this author!
At the start of each trading session, you will receive an email with the author's new posts.
You've unfollowed this author.
You won't receive any more email notifications from this author.
---
Short Bio
Tony Montpeirous began investing in cryptocurrencies in 2017. His trading style incorporates Elliot Wave, Auction Market Theory, Fibonacci and price action as the cornerstone of his technical analysis. In 2021, he founded Crypto Bootcamp Challenge, a 90-minute seminar and challenge aimed at informing and onboarding new members into the cryptocurrency ecosystem.
Current work at FXStreet
Tony is an analyst, writer and editor at FXStreet. During low volatility days, he spends his time studying Elliot Wave and previously published trade setups.
Top content
"Featured quote"
There's a time to go long, There's a time to go short, and there's a time to go fishing.