Volatility seems highly likely between Nov 19th and 24th
Dear Fellow Star-Gazers,
Happy Full Moon (12th)! And Happy Mercury Transit (11th)
Mercury's transit of the Sun happens just 13 times in each century. Mercury is the planet of commerce. That this event coincides with the Taurus (a financial sign) Full Moon suggests that these next few weeks will prove interesting for global finance: ushering in fresh ideas in trading and perhaps foreign exchange (forex).
Mercury's transit is taking place just a few days after a sunspot from Cycle 25 appeared on the Sun together with a solar flare. The Sun may be waking up from sunspot minimum and awakening us to new challenges and opportunities.
That said, we are, I think, in for a tricky few weeks until next Full Moon on December 12th: (election day here in the UK). This comes not long after Jupiter crosses the World Axis (December 3rd) and as Mercury crosses the South Node. Before then, Jupiter crosses the Galactic Centre whilst Mercury stations at 11° of Scorpio - picking up on a theme that's been playing since the Lunar Eclipse in January 2018 at 11 Leo. We must also consider Mars' move into Scorpio where it goes on (geocentrically) to oppose Uranus on November 24th. This marks a critical phase in what has become known as the stock market 'crash cycle'.
Analysis of the Dow Jones index over the last 120 years shows that that index does least well when Mars moves through either geocentric Taurus or Sagittarius - the effect being strongest in the latter sign. (The S&P index does not respond in exactly the same way: its weakest point is as Mars travels through geocentric Taurus. The London based FTSE index does best with Mars in Capricorn and the Hang Seng, which mirrors DJI for not doing well with Mars in Taurus or Sagittarius, does best with Mars in geocentric Pisces). All of this and much more will be given in the financial course (see below).
Mars reaches geocentric Sagittarius at the beginning of January 2020 neatly coinciding with Mars' opposition to Uranus from the heliocentric perspective. This adds further strength to the probability of the DJI turning sharply downward at the beginning of a year which has already been described by an esteemed colleague as the year of the Great Financial Reset. Given the positions of the planet at the Lunar Eclipse on January 10th, it is probable that it won't be just the DJI that moves to the downside.
It is now 90 years since the Wall Street crash and surprising that no echoes of that event have yet been heard. It may be though, that these will be audible as many planets make their way toward a great meeting in Capricorn in January.
Mercury stations on November 21 at 11° Scorpio. These stations do not always mark a change of market direction but rather a few days of turbulence. Given the many other factors at work, volatility seems highly likely between November 19th and 24th. This could affect forex particularly with sterling (GBP) moving sharply. Over these dates Jupiter reaches the Galactic Centre pushing indices upward.
Since the Lunar Eclipse in late January 2018, 10-12 degrees of the fixed signs of the Zodiac have hit the cosmic spotlight many times. This theme is set to play until Saturn and Uranus arrive at similar degrees at their last quarter phase in 2021. As the dates involved have marked moments in the developing story of crypto-currencies and in the Brexit saga, it seems likely that these will be centre stage for many months yet i.e. don't expect Brexit to conclude any time soon and get ready for blockchain currencies and their regulation (or not) to become headlines news.
On both signs of the pond it seems that journalists are working hard to detect election fever. Yet many people are disillusioned and apathetic and probably politically exhausted. It is interesting that at both the opening and of close of polls at the UK election, the Moon is void of course. At best there may be a very low turnout. But add to that Mercury's alignment with the lunar South Node. There could yet be challenges about postal voting or, as has already been mooted, concern about the student vote. Whatever, it doesn't really require astrology to come to the conclusion that though there will likely be a leaning toward the right (conservative) that there will be another hung parliament here in the UK –most likely short lived. At the close of polls the Moon will be almost at 0° Cancer: a degree that is eclipsed in June of next year. This 'new' parliament might not last a year.
WORLD AXIS
Jupiter's arrival at the World Axis on December 3rd is unlikely to pass unnoticed. That same day the Sun and Saturn are in parallel. Perhaps ultimatums will be issued. We ought not to discount the possibility of legal matters dominating headlines (the impeachment saga amongst other things) or of threat of war – most likely involving the Straits of Hormuz, the Middle East and the India/Pakistan border.
GOLD etc
I am still holding to my forecast of significant increase in late February/March 2020. In the last three decades, Mars' move through Scorpio has seen gains in the gold price. Venus' move through geocentric Aquarius has also proved beneficial. It seems reasonable to expect the Gold index to move upward – most significantly after the solstice next month when Mars will be in Scorpio as Venus is in Aquarius.
NAVIGATING THE FINANCIAL UNIVERSE
At last I have a copy of my new book, 'Navigating'. Some of you saw it at the Baltimore conference in September. I am so pleased with this book which was written for readers of this letter. I do hope that you will enjoy it as much as I enjoyed writing it. https://www.amazon.co.uk/Navigating-Financial-Universe-Prospering-Challenges/dp/089254189X/ref=sr_1_2?crid=3NUHJMDD2HL5G&keywords=navigating+the+financial+universe&qid=1573386074&sprefix=navigating+the%2Caps%2C287&sr=8-2
WORK IN PROGRESS
Now that's a happy thing to write! I am delighted to report that thanks as much to the many kindnesses, good wishes and helpful tips, my husband is at home and improving daily. I suspect that the hospital nurses and doctors would be astounded. We have some way to go but there is progress and at last I have returned to working on the financial course. Obviously I don't want to launch this until the aspects are better – but we are nearly there. If you have already expressed interest, I will be in touch soon.
EVENTS
Whilst immediate travel would not be wise, I will be at the ISAR conference in Denver in September 2020 (www.isar2020.org) and am considering other trips before then. More immediately I am taking part on the Organisation for Professional Astrologers (OPA) Panel forecast on Saturday December 21st (www.opaastrology.org) and will be giving my annual webinar on Sunday December 22nd (www.financialuniverse.co.uk)
Wishing you good health and happy trading,
Until next time,
Yours from the Stars
Christeen
The Beginner's Guide to Financial Astrology (February 2017) is now available through Amazon as is 'Exploring the Financial Universe' (October 2016)
Analysis feed
---
Latest Forex Analysis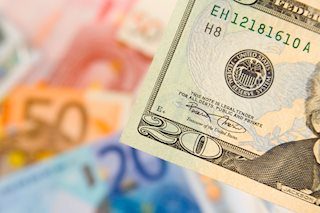 EUR/USD remains under pressure below 1.1100 amid the broad US dollar rebound. US President Trump's decision to extend lockdown to tackle the coronavirus outbreak intensified risks of a deeper economic slowdown and underpinned the haven demand for the greenback.
EUR/USD News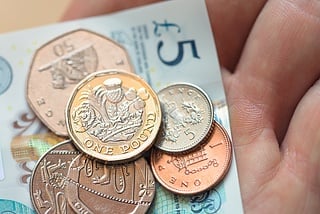 GBP/USD is off the lows but the upside attempts remain capped by 1.2400 amid a broadly stronger US dollar. The dire warnings on the UK's economic growth amid expectations of a longer lockdown weigh on the spot.
GBP/USD News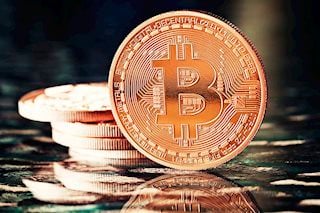 The XRP/USD pair is best positioned to escape the bearish trap that has gripped the market in recent weeks. Ether needs to do better than BTC, as it has happened over the weekend. Market sentiment is at a negative extreme, an invitation to a short-term upward shift.
Read more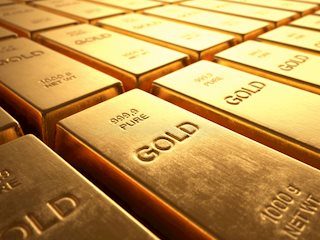 Gold extended its sideways consolidative price action and remained confined in a four-day-old trading range through the early European session on Monday. A goodish pickup in the USD demand seemed to be a key factor capping gains.
Gold News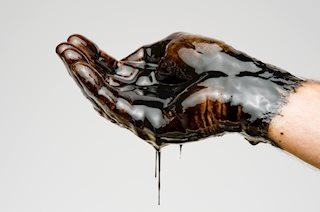 The barrel of West Texas Intermediate (WTI) posted losses for the sixth straight time last meek and is now looking to close the month of March more than 50% lower.
Oil News
---