The China Letter: The tech war heats up, will the trade war return too?
US pulls out the big guns against Huawei in another strike in the tech war. We see a 50-50 chance Trump restarts the trade war too and leaves the Phase One trade deal. US also likely to offer subsidies soon to bring back production from China.

More policy support coming this week to keep Chinese economy afloat. CNY stability to continue.

The big annual gathering of policymakers 'The Two Sessions' is coming up on 21- 22 May. Reforms, stimulus, tech and US relations are going to be key themes.
When the China Weekly Letter was scrapped in January, we promised it would be replaced by a China Letter, which would come 1-2 times per month instead. Then COVID-19 hit and priorities changed for a while. However, now it is time to launch the first edition of The China Letter with an update on developments in China.
Big blow to Huawei from US restrictions, will tariffs be back too?
The US restrictions on Huawei announced on Friday are hard to underestimate. In a worst case scenario, they could threaten the life of one of China's most successful tech companies responsible for China's #1 position within 5G technology. Speaking at a summit on Monday, Huawei's rotating chairman Guo Ping, said survival is the key word this year. So what happened on Friday? The US said that any company, domestic or foreign, that supplies semiconductors to Huawei, which has American technology content will need a licence from the Department of Commerce. According to NYT the presumption by the administration would be to deny licence requests.
The move has the scope to cut off Huawei's access to semiconductors from all the major microchip producers including Taiwanese TSMC, the world's biggest contract chipmaker. With global supply chains, these companies also rely on American technology and design in their own products. TSMC is a significant supplier to Huawei, which provides 15-20% of TSMC's revenue. On the same day TSMC announced plans to construct a USD12bn cutting-edge chip factory in Arizona, a move that caters to the US 'Made-in- America' plan that all supply chains for US products should be within the US. Illustrating this view, US President Donald Trump said on Thursday 'We should not have a supply chain; we should have all of them in the United States'.
China has yet to respond to the new attack on Huawei, but the Chinese state media Global Times wrote on Friday that China was ready to retaliate by adding US tech giants Apple, Qualcomm and Cisco to their 'unreliable entities list' and halt purchases from from Boeing.
The move comes on top of other elevated tensions between US and China. They include Trump blaming China for spreading the coronavirus around the world, referring to it as the China plague in numerous tweets and statements. In one tweet he added that '100 Trade Deals wouldn't make up the difference' hinting at the option that he could pull out of the Phase One deal struck in January. In an interview with Fox News he stated that the US could 'cut off the whole relationship' with China saying it would save America USD500bn. US and China trade negotiators talked on a conference call 10 days ago as part of the trade deal to have regular consultations. The statements were moderately positive from both sides but probably do not mean that much. The whole thing is very politicized and Trump's move is likely to reflect how he believes it will affect him when he faces voters in November.
The US strategy to confront China has also gained a financial front as the White House a week ago directed a federal pension fund to stop investments in Chinese stocks. The US is also looking at forcing Chinese firms to follow US accounting laws if they want to trade on the New York Stock Exchange or Nasdaq.
Comment. Will Trump scrap the Phase One trade deal? It will in our view be a decision based on a trade-off between on the one hand how Chinese retaliation could hurt US farmers and the US economy/markets versus the benefit of Trump being seen as the president who stands up to China and brings back manufacturing jobs in the US (see below). It is a tough call and a 50-50 bet in our view. However, while it was off the radar just a short while ago, it is now clearly a risk we have to consider again. If Biden continues to be ahead in the polls as is currently the case (chart 3), Trump may become more confrontational in his policies in an attempt to win over the majority.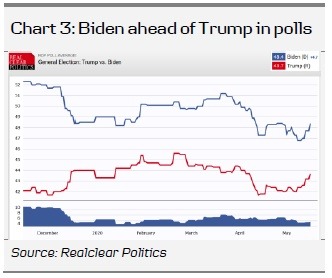 Trump prepares more action to bring back jobs from China
Another area that has gained traction recently is the prospect of giving subsidies or tax incentives to companies that bring back production from China to the US. Two weeks ago Reuters reported that the Trump administration is 'turbocharging an initiative to remove global supply chains from China' mentioning tariffs, subsidies and tax incentives as possible levers to achieve this.
Japan has offered inspiration after introducing subsidies for bringing home production to Japan from China based on the need for more diversified supply chains. The Trump administration has gone further saying they do not just want a diversified supply chain. They want the whole supply chain to be in the US.
The US Trade Representative and chief trade negotiator Robert Lighthizer concluded in an Opinion piece in New York Times that 'the path to certainty and prosperity is the same for our companies as it is for our workers: Bring the jobs back to America'. He describes the offshoring of production as a 'lemming-like desire for efficiency' causing traumatic effects on America as five million jobs were lost. This is a key message in Trump's election campaign too and he will either need to provide subsidies for reshoring or put up a tariff wall of protection to accomplish this. It will come at a big economic cost and roll back globalisation but might be to the benefit of the low-skilled manufacturing workers struggling to find jobs.
Comment. It is a complicated game but here is how I see things: it is close to certain that initiatives to bring back production from China will be presented ahead of the election date on 3 November. The only question is what form it will take. Another question is how China will respond to this. No doubt, it will add to the strains in the relationship and accelerate the decoupling going on.
The strategy of the Trump administration seems to be on the one hand to bring home production and jobs and at the same time weaken China by cutting off access to key US technology to producers in China. Down the road, we could see more expanded export controls of semiconductors that foreign manufacturing companies need in order to produce in China. However, the US will need to make itself independent of China first when it comes to critical commodities such as rare earth minerals, where China could retaliate with export quotas as it has a near monopoly on the critical metals needed for a wide range of electronics such as mobile phones and new energy vehicles. This should at least temper the speed at which the decoupling takes place. US companies are not likely to leave China completely as production for the Chinese market is likely to stay in China. With China being a significant part of the growth strategy for many companies, it means a significant amount of production will still be found on the mainland.
A key focus in China is to become independent of US technology. It will take years and include finding more suppliers outside the US, investing heavily in its own technology and creating product standards that do not require US technology. China may have to live with sub-standard products for some time but it is a price it will have to pay. Among the losers will also be American tech companies that could miss out on a huge Chinese market.
Policy support to lift activity amid private demand headwinds
The data flow in China has been quite close to expectations with the supply side up and running close to 100% but a more gradual rise in private demand. Industrial production was up 3.9% y/y in April from -1.1% in March and -15% in February. Retail sales is showing a much more slow recovery, still being down 7.5% y/y in April. Car sales has offered some light in the dark, though, as it increased 4.7% y/y in April, probably also lifted by some pent-up demand as some people mainly delayed buying a car rather than cancelling it while the economy was in lockdown.
Credit growth has seen the strongest boost since 2013 reflecting both a lift to infrastructure spending as well as loans given to ailing businesses that have lacked liquidity as sales have been depressed. The Chinese policy makers have eased policy through a variety of measures (see overview on page 4) and we expect to see more easing. People's Daily wrote over the weekend that a new stimulus package is likely to be announced at the National People's Congress starting on Thursday this week. They quoted China's finance minister Liu Kun, who stressed the fiscal policy would be more proactive (expression typically used for stimulus in China) through expanding government-led investments and promoting consumption.
The CNY has been remarkably stable through the recent global turmoil. It partly reflects that China is ahead in the virus cycle and that outflows have been limited. USD/CNY also still follows the overall USD movements quite closely and with few movements in the USD the same has been the case with USD/CNY (see chart 1 on the front page).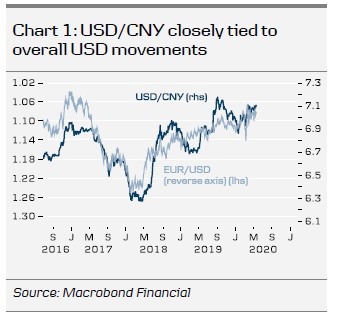 Comment. China is facing significant headwinds from the global recession and cautious consumers and companies, affected by rising unemployment, bankruptcies and fears over second waves in the COVID-19 disease. As outlined in China Outlook – From output to demand crisis, CNY stability set to continue, 29 April 2020, we look for a very gradual recovery (see chart 7).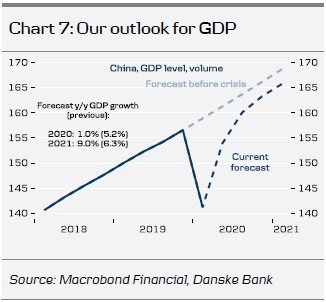 We expect this stability to broadly continue as we do not see a big move in the USD over the coming year, see page 12 in FX Forecast Update, 15 May 2020. The risk to this outlook would be a restart of the trade war, which could push USD/CNY towards 7.30.
Two Sessions' to focus on stimulus, reforms, tech and the US
On Thursday the annual 'Two Sessions' meetings begin with a focus on the National People's Congress (NPC) starting on Friday. The gathering of 5,000 people is normally held in March but was postponed due to the COVID-19 crisis. The sessions are held in the shadow of 'challenges never seen before' according to a readout from a Politburo meeting over the weekend in which the Government Work Report was discussed. The NPC kicks off on Friday with Premier Li Keqiang reading the report, which provides policy plans and goals for the coming years. The themes in the report are often the same as it is part of a continuous plan to develop China in a variety of areas. Hence some of the focus points will again be on:
Growth target and stimulus. A target could very well be left out this year but some guidance might be given still. Employment is a key focus point and the target for the fiscal budget will be announced and will reveal a further easing of policy.

Technology and innovation. This is a key part of China's development strategy and it has only become more important with the US confrontation.

Deepening reforms. More sectors will likely be opened up for private participation. China Daily reported in late April of a new guideline saying 'the country will comprehensively deepen reforms of its economic system of property rights and pursuing market-oriented allocation of production factors'. It also said that 'The guideline stresses the reform principle of minimizing direct intervention from the government in resource allocation and microeconomic activities.'

US relations. While the US may not be mentioned specifically, the report will at least indirectly refer to the big challenges China is facing in its relationship with the US.
Other news and headlines
China supports an independent probe by WHO when COVID-19 is under control (Reuters).

Xi stresses achieving moderately prosperous society in all respects (Xinhua).

China steps up US soybean buying with million-ton purchase (Bloomberg).

Is McCarthyism making a comeback in the US? (CGTN).

Anti-Chinese discrimination and hate crime on the rise in the US (The Intercept).

A 57-page guide for local campaigns issued by the National Republican Senatorial Committee lays out the election strategy on China (Politico).
This publication has been prepared by Danske Bank for information purposes only. It is not an offer or solicitation of any offer to purchase or sell any financial instrument. Whilst reasonable care has been taken to ensure that its contents are not untrue or misleading, no representation is made as to its accuracy or completeness and no liability is accepted for any loss arising from reliance on it. Danske Bank, its affiliates or staff, may perform services for, solicit business from, hold long or short positions in, or otherwise be interested in the investments (including derivatives), of any issuer mentioned herein. Danske Bank's research analysts are not permitted to invest in securities under coverage in their research sector.
This publication is not intended for private customers in the UK or any person in the US. Danske Bank A/S is regulated by the FSA for the conduct of designated investment business in the UK and is a member of the London Stock Exchange.
Copyright () Danske Bank A/S. All rights reserved. This publication is protected by copyright and may not be reproduced in whole or in part without permission.
Analysis feed
---
Latest Forex Analysis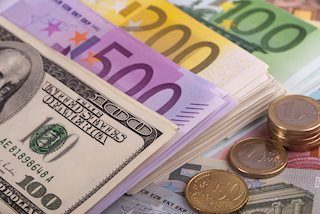 EUR/USD is battling 1.11, close to the two-month highs amid choppy trading. Hopes for a fiscal boost in Europe and mixed satisfactory data have supported the currency pair. , Sino-American tensions are rising and investors await President Trump's China announcement.
EUR/USD News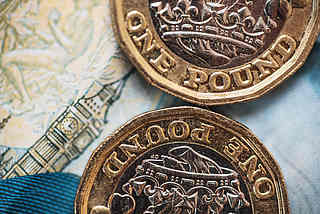 GBP/USD is trading above 1.23, edging higher amid US dollar weakness and Britain's gradual reopening. Intensifying Sino-American tensions and the Brexit impasse are ignored.
GBP/USD News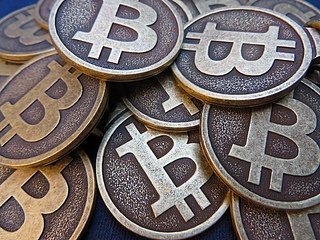 Futures and options contracts' expiration brings a wave of volatility to the crypto market. Ethereum takes advantage and attacks resistances in the market dominance chart, Bitcoin goes back. Ripple disappoints despite regaining the third place in market capitalization.
Read more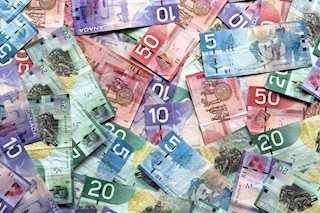 The Canadian economy squeezed by an annualized rate of 8.2% in the first quarter of 2020, better than -10% expected. Quarterly, Gross Domestic Product (GDP) squeezed by 2.1%. Most of the downfall occurred in March, with a drop of 7.2%, better than 8.5% projected.
Read more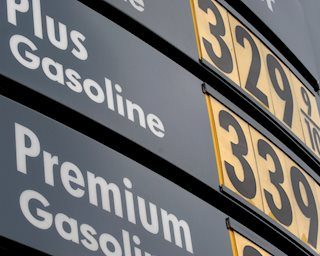 The selling pressure around WTI (July futures on Nymex) accelerates following the break below the 33 level, as bears now target the 32 support zone heading into the key US macro data and US President Donald Trump's response to the Hong Kong issue.
Oil News
---