Risk assets rally on supposed positive developments in Hong Kong
Highlights:
Market Update: Yesterday was almost the opposite of Tuesday, with risk assets rallying on supposed positive developments in Hong Kong. Oil was the top performing asset class, up 4.30% on the day. Copper was also stronger on the day, up 2.65%. Global stocks (VT) were up 1.23%. Volatility pulled back to below 18. Bonds were flat on the day.
Oil: West Texas Crude oil is back at the 200-day after bouncing off of short-term support at the 54 level. Risk assets, like oil and stocks are trading in a tight range. Will oil breakout to the upside or downside? The direction of this breakout could provide important signals as to the future trajectory of the global economy and risk assets.
Small Caps: Despite the move higher in most risk assets, relative to large caps, small capitalization stocks dropped to new lows. This implies that the move higher in risky assets is more of a reaction to news and rather than indicative of a broader improvement in global economic activity.
Copper versus Gold: One of the early indicators of the growth slowing trend in global economic activity was the copper to gold ratio. It makes sense theoretically, since copper is an industrial metal tied to inflationary pressures, and gold is more of a deflationary asset. When the ratio is moving down, it can often signal a decline or slowdown in economic growth. That is precisely what has transpired over the last 18 months. This ratio is nearing the lows reached during the last economic contraction in 2016. The question remains whether this important support level will hold.
Breakdown: Another historically early indicator of major market weakness has been high yield bonds. We have shown how on a price only basis, high yield bonds have been rather resilient. However, when compared to the risk-free asset (10-year Treasuries), high yield is in a negative trend. This breakdown is obvious on the point and figure chart. The current column of o's broke below a previous column of o's, generating a sell signal. Will this breakdown spill over to stocks in the near term?
S&P 500 Advance/Decline: The advance/decline line for the S&P 500 has broken to new all-time highs. Historically this has been a good sign for price. Will history repeat?
Futures Summary:
News from Bloomberg:
The U.S. and China will hold face-to-face trade talks early next month in Washington, according to the Commerce Ministry in Beijing. Vice Premier Liu He agreed to the visit in a call with Steven Mnuchin and Robert Lighthizer, after the sides failed to set a date for this month. Lighthizer's office confirmed that ministerial-level talks will take place in coming weeks, but didn't specify when.
Trade will be a hot topic when President Trump sits down with GM CEO Mary Barra today at the White House. She also wants to talk about jobs and fuel economy rules, a person familiar said. The meeting comes days after Trump castigated the company for shrinking its U.S. workforce. He's also slammed its decision to close plants in Michigan and Ohio, states crucial to his re-election bid.
Boris Johnson will appeal directly to the public today in his quest for a general election to break the Brexit impasse. His do-or-die Brexit strategy was derailed in Parliament and his plan for a general election was rejected. He must now find a way to trigger a poll so he can get a shot at commanding a majority. If he can't, he'll be trapped in office, compelled by law to request a further delay to Brexit. Still baffled? Read our QuickTake on the Brexit showdown.
Mallinckrodt is weighing options including bankruptcy to help absorb potential costs from opioid lawsuits, people familiar said. The shares plunged in early trading. The drugmaker is negotiating a deal to avoid a federal trial in Cleveland next month. Endo and Allergan already settled, while Purdue Pharma may file for bankruptcy and pay $11.5 billion to resolve claims against it, people familiar have said. Here's how the opioid crisis evolved.
U.S. equity-index futures rose with European shares, tracking a rally in Asia after the trade update. The dollar fell while the pound held onto yesterday's big gains and the euro was steady. Gold and Treasuries retreated. Oil was mostly steady. Technical glitches in Tokyo and Hong Kong affected trading of Treasuries and kept a lid on the Hang Seng Index.
WealthShield is a division of Emerald Investment Partners, an SEC Registered Investment Advisor. Advisory services are only offered to clients or prospective clients where WealthShield and it's representatives are properly licensed or exempt from licensure. Past performance is no guarantee of future returns. Investing involves risk and possible loss of principal capital. No advice may be rendered by WealthShield unless a client service agreement is in place. Before investing, consider your investment objectives and WealthShield's charges and expenses.
Analysis feed
---
Latest Forex Analysis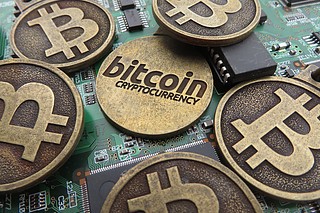 The CFTC is open to Ethereum futures without anyone picking-up the ball. XRP is currently the only bullish option currently in the Top Three. Current volatility levels have last been seen in May.
Read more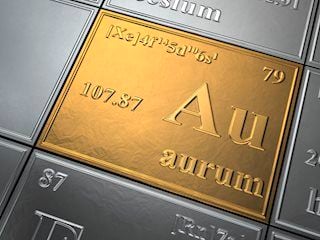 In the final hour of trade on Wall Street, spot gold was moving in on the 1490 level, trading higher by 0.22% having travelled between a low of $1480.91 and a high of $1489.04.
Gold News
---