It's too soon for the Fed to be signaling anything about a policy tweak at the Nov meeting
Outlook:
We get a ton of data today, with tomorrow's holiday information squished into today. Weekly jobless claims will likely show a small drop in both initial and continuing, which the stock market will like. We also get October trade and durables, but the interesting number will be the latest revision to Q3 GDP. Recall that the first estimate was the whopper of all time, 33.1%.
The GDP revision contains personal income and spending, as well as the PCE deflator. Personal spending was the main driver, not least because of the citizen checks and unemployment benefits from the CARES Act. As economists use the Q3 revision to revise their Q4 estimates, it will not go unnoticed that the personal spending component is going to have empty pockets by year-end.
Whatever the deflator turns out to be, somebody somewhere is going to deduce inflation is on the way. In case you are tempted to believe them, check out the price of gold.
Some analysts say the important release is the minutes of the Fed's Nov 5 meeting and will be scanning for any information on curve control. We say it's too soon for the Fed to be signaling anything about a policy tweak at the Nov meeting. The next one, now that we know the election outcome and the name of the new TreasSec, may be thrilling. The very idea of the Fed and Treasury forging a new partnership is a big positive for the economy. We await the Dec 15-16 FOMC with bated breath.
We keep forgetting that Covid-19 is the true driver of the economy. The chain of causation is not all that long—more cases + tighter lockdowns = contracting consumption, production and investment = contracting GDP. The US got a boost from the Fed and the first stimulus package, but those effects are fading away. The probability of a new Covid surge in December is very high and the probability of a countervailing federal response is almost zero. The stock market is taking no notice of this outcome, putting its faith in whatever comes after the inauguration on Jan 20. Well, that's almost two months away and then any big, serious legislation is another few weeks away from that, even if the Senate agrees a new program is okay. Europe has a similar problem, not able to get tis new budget passed (so far).
Equity folks pretending the next three months don't matter is in keeping with the observation that long-term prices are just a series of short-term ones. But equity traders are not more stupid than anyone else and more vulnerable to panic and agitation if some new deeply negative information comes along. In other words, a rout is not out of the question. Yes, the prospect of vaccines is nice, but first we can see a giant rise in uncompensated unemployment, bankruptcies and foreclosures, and thousands of restaurants and bars closing. Things will change over that three-month period. Besides, Trump can do some new crazy stuff. It may seem like smooth sailing now that a grown-up is in charge of the US economy, but in practice, no person is in charge of the US economy. The best a president can do is nudge and shove and push.
We are now off until next Monday. Trading will be thin starting around lunch time today, there is no trading tomorrow at all, and Friday will be thin, too. We advise getting out of all positions until late Sunday. We don't expect a stock market rout until much later... but we do expect one at some point, and that will be dollar-friendly. In the meanwhile, nobody need a safe-haven, not even the yen and Swiss franc. The winner is Australia and the AUD—low Covid rate, good public health controls, commodities.
Tidbit: On the list of scorched earth measures Trump is taking in his last days, Reuters reports he issued a new rule that visitors from countries with a habit of overstaying their visas will have to post a bond of $5, $10 or $15,000. The rule is temporary and will run from Dec 14 to June 24. Well, that's one way to restrict immigration. The overstay rate of more than 10% applies to 24 countries, 15 of them in Africa.
"Countries whose tourist and business travelers could be subject to the bond requirement include those from Democratic Republic of Congo, Liberia, Sudan, Chad, Angola, Burundi, Djibouti and Eritrea. Other countries include Afghanistan, Bhutan, Iran, Syria, Laos and Yemen." Gee, when was the last time anyone from Chad came to the US as a tourist or on business?
TreasSec Mnuchin stashed the unused $455 billion in unspent Cares Act funding in the general Treasury kitty where it will take Congressional approval for incoming Sec Yellen in pry it loose. Whatever redemption Mnuchin was getting just got blown away in the name of Trump's pettiness.
A third scorched-earth action is likely the Trump pardoning of all his cronies, including former national security advisor Flynn. Journalists are still cooking up their lists, but it includes Trump himself, of course.
Tidbit 2: CNN is running a documentary series titled "First Ladies" and it's pretty good TV. So far we've learned quite a lot about Jackie Kennedy, Nancy Reagan and Lady Bird Johnson. The very idea of the series makes you wonder what they can do with Melania Trump. Is she a gold-digging bimbo or a mirror image of Trump, or what?
Message to Readers: We will not publish any reports on Thursday. Nov 26 or Friday, Nov 27.
---
This is an excerpt from "The Rockefeller Morning Briefing," which is far larger (about 10 pages). The Briefing has been published every day for over 25 years and represents experienced analysis and insight. The report offers deep background and is not intended to guide FX trading. Rockefeller produces other reports (in spot and futures) for trading purposes.
To get a two-week trial of the full reports plus traders advice for only $3.95. Click here!
This morning FX briefing is an information service, not a trading system. All trade recommendations are included in the afternoon report.
Analysis feed
---
Latest Forex Analysis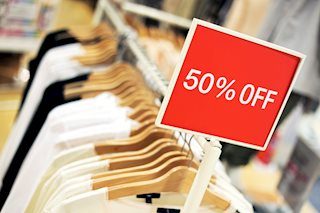 Markets are on the back foot after Biden hinted about tax hikes while introducing stimulus. The safe-haven dollar is edging higher despite Powell's pledge to keep monetary policy accommodative.
Read more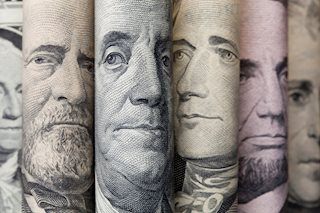 USD has been strongly supported on what has shaped up to be a very much risk off final trading day of the week. Most G10/USD pairs have seen significant weakness, aside from CHF/USD and JPY/USD, given that the two currencies are also considered "safe havens".
US Dollar Index News
---