In other markets, bitcoin finally jumped out of its doldrums on Friday
REVIEW AND PREVIEW
A wave of bankruptcies is sweeping the U.S. Farm Belt as trade disputes add pain to the low commodity prices that have been grinding down American farmers for years. Bankruptcies covering major farm states last year rose to the highest level in at least 10 years. – Jesse Newman and Jacob Bunge, "Wave of Bankruptcies Hits Farm Country," Wall Street Journal, February 7, 2019.
General Motors said Wednesday that steel and aluminum tariffs helped damage its bottom line in 2018 by more than $1 billion. The Journal reports soaring farm bankruptcies in part because of the trade wars. If those promised Trump trade deals don't happen, a slowing global – and U.S. – economy will overwhelm his achievements. – Daniel Henninger, "Trump Flipped the Opposition," Wall Street Journal, February 7, 2019.
Stocks fell on Thursday after White House economic advisor Larry Kudlow said China and the U.S. were still far away on striking a trade deal. A cut in the euro zone growth forecast also reignited fears that the global economy may be slowing down. "We've got a pretty sizable distance to go here," Kudlow told Fox Business, referring to the ongoing trade talks between the two largest world economies. China and the U.S. have until the start of March to strike a trade deal. Otherwise, additional tariffs on Chinese goods take effect. - - Fred Imbert, "Dow Drops 200 Points After Kudlow Says US and China Still Far Away on Trade Deal," https://www.cnbc.com, February 7, 2019.
The post-holiday rally in global stock markets came to a halt last week as Mars entered the critical 23-27° degrees of Aries zone. That happens to be where Saturn is located in the New York Stock Exchange chart (May 17, 1792), and in opposition to the NYSE Jupiter/Neptune conjunction in Libra. That passage lasts from February 4-11. After being up for six weeks, most stock indices topped out on February 5, although some continued higher into February 7, but almost all were down for the week after Friday's selloff.
The fundamental issue on investors' minds continues to be the slow progress on resolving the trade dispute with China. President Trump was optimistic about the talks over the past few weeks. The tone changed, again, last week, and the market showed its displeasure. Reports of further economic weakness in the Eurozone, combined with a lack of willingness to come to a mutually agreeable resolution on the Brexit issue between the EU and UK, also added to the worry investors are feeling about the future. However, Jupiter still has 10 months to go through Sagittarius, and if panic doesn't set in, the odds still favor more hope and optimistic news ahead. Yet, with Jupiter also square to Neptune through September, that hope and optimism may not square with reality in the end. Any aspect involving Neptune is a temptation to be hopeful and a challenge to be realistic. And then the Capricorn Stellium will take over in very late 2019 through 2020, which is no longer concerned with delusional fantasies without concrete evidence of something solid and reliable taking form. It will be time to show the proof that fantastical hopes and wishes are based in reality, and not just hype and false promises.
In other markets, bitcoin finally jumped out of its doldrums on Friday. It has a chance now to live up to its hype and promise as Friday it rallied to its highest level in three weeks without making a new low for the year. Like stocks, Gold and Silver also pulled back last week, but they bottomed on Thursday and were up on Friday, whereas stocks continued to fall Friday.
SHORT-TERM GEOCOSMICS AND LONGER-TERM THOUGHTS
"The mission of all schools is to teach students how to think, not what to think. To do otherwise is not teaching. It is indoctrination." – William Wade, "Opinions," Arizona Republic, February 7, 2019.
A powerful Mars/Uranus conjunction takes place on February 13, followed by Venus conjoining both Saturn and Pluto, February 18-22. Each of these is an important geocosmic signature that oftentimes correlates with significant reversals in many markets, especially stocks. Mars/ Uranus can indicate sudden and unexpected events or announcements, either due to natural matters, such as earthquakes, volcano eruptions, high winds and electrical blackouts. Or it can coincide with surprise announcements that cause a disturbance in the markets, as investors were not expecting a shift in policy or behavior. The result can be a sudden spike or drop in prices of stocks or commodity prices, or both. The following week, when Venus conjoins Saturn, is often a geocosmic signature of a trade set up. Any market making a corrective decline into this period is a candidate to start a healthy rally. If the stock market, for instance, continues down into then, +/- 3 trading days, it may present a favorable buying opportunity.
Looking further ahead, we will be watching the end of several eras related to the Jupiter/Saturn conjunction that takes place December 17-21, 2020, as both planets enter Aquarius. It is the end of the 20-year Jupiter/Saturn "normal" cycle that began May 28, 2000. A lot has happened in those 20 years. But it is more than that because it also ends the Jupiter/Saturn conjunction cycle in earth signs that has been present since July 19, 1802. Those conjunctions will now take place in air signs through December 20, 2159 (what is with all of these cycles taking place on the Winter Solstice?). But it doesn't end there, for this will also be the start of the first air-sign "Great Mutation" series (where Jupiter and Saturn conjoin in air signs) since 1186-1226. Just like 1961-2020, the Jupiter and Saturn conjunction cycle alternated between earth and air then, before finally settling into the air element for the next two centuries.
What does it all mean? It means we will be reimagining our future, and the future of the world. It will not be what you currently imagine. The "Great Chronocrator" (Jupiter and Saturn) moves from the political, practical psychology of earth, to the mental, intellectual quality of air for the rest of the century and well into the next. We will move from authoritative, centralized governmental controls, to more social drives for equality and fairness for the masses. Conservatives may not like this, as it has the scent of more socialistic visions. But it is not in a water sign (the caregivers), so intelligent efforts will be made to make the new systems workable and yet value the independence of the individual. At this time, I have no idea how that will look. However, I am fairly certain that since Jupiter is involved, and Jupiter rules education, that schools will once again focus on teaching students how to think, and not what to think. This is how we move from the controls of earth to the freedom of thought symbolized by air. Conservatives of today may find reason to cheer for that. In fact, I think most political leanings will support that direction.
Disclaimer and statement of purpose: The purpose of this column is not to predict the future movement of various financial markets. However, that is the purpose of the MMA (Merriman Market Analyst) subscription services. This column is not a subscription service. It is a free service, except in those cases where a fee may be assessed to cover the cost of translating this column from English into a non-English language. This weekly report is written with the intent to educate the reader on the relationship between astrological factors and collective human activities as they are happening. In this regard, this report will oftentimes report what happened in various stock and financial markets throughout the world in the past week, and discuss that movement in light of the geocosmic signatures that were in effect. It will then identify the geocosmic factors that will be in effect in the next week, or even month, or even years, and the author's understanding of how these signatures will likely affect human activity in the times to come. The author (Merriman) will do this from a perspective of a cycles' analyst looking at the military, political, economic, and even financial markets of the world. It is possible that some forecasts will be made based on these factors. However, the primary goal is to both educate and alert the reader as to the psychological climate we are in, from an astrological perspective. The hope is that it will help the reader understand the psychological dynamics that underlie (or coincide with) the news events and hence financial markets of the day. No guarantee as to the accuracy of this report is being made here. Any decisions in financial markets are solely the responsibility of the reader, and neither the author nor the publishers assume any responsibility at all for those individual decisions. Reader should understand that futures and options trading are considered high risk.
Analysis feed
---
Latest Forex Analysis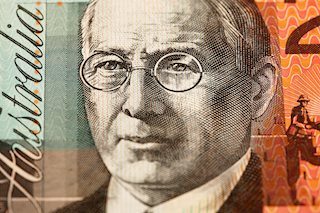 AUD/USD declines to 0.6592 during the early Monday morning in Asia. In doing so, the pair remains on the back foot while extending losses after the gap-down to 0.6600 portrayed at the start of this week's trading session.
AUD/USD News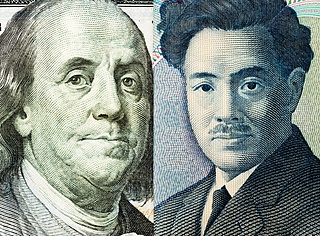 The USD/JPY pair has retreated in the last trading day of the week to finish it at around 111.50, still the highest weekly close since April 2019. Yen at risk of extending its decline in the short-term, bearish below 111.25.
USD/JPY News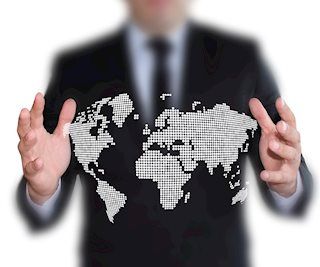 The coronavirus remains front and centre of the theme for forex at the start of this week. Friday's close leaves a consolidative tone for today's open, if not a risk-off bias which could continue to fuel a bid into the greenback.
Read more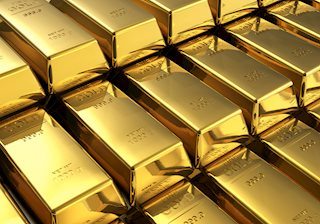 XAU/USD is trading in an uptrend above its main daily simple moving averages (SMAs) while breaking above a bull channel. Gold is printing fresh 2020 highs hitting $1646.64 per ounce on an intraday basis.
Gold News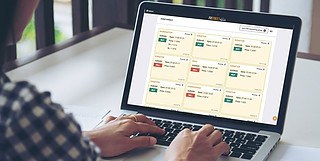 FXStreet Signals offers access to explanatory live webinars, real-time notifications when signals are triggered and exclusive membership to the company's Telegram group, where users get direct guidance by our analysts and get room to discuss and interact.
More info
---