Continued disappointing European data ahead of ECB rate decision
Notes/Observations
- ECB rate decision later today and seen adding a dovish tilt as recent data highlighted that balance of risks appear tilted to the downside
- Major European PMI data mixed in session but the overall tone of the data highlighting that growth risks were tilted to the downside; France beats on manufacturing as it moves back into expansion; Germany misses on Manufacturing and contracts for 1st time in 4 years; Euro Zone also missed expectations but barely held onto expansion
Asia:
- Bank of Korea (BOK) left its 7-Day Repo Rate unchanged at 1.75% (as expected). Decision to keep policy steady was unanimous. Reiterated stance to maintain accommodative monetary policy and would judge if necessary to adjust policy further. Analysts note that BOK not likely rush change policy at all this year
- Australia Dec Employment Change was solid and slightly better than expected (+21.6K v : +18.0Ke); Unemployment Rate falls to its lowest level in almost 8 years (5.0% v 5.1%e)
- Japan Jan Preliminary PMI manufacturing registers its weakest reading since 2016 (50.0 v 52.6 prior)
Europe:
- Almost two dozen UK ministers said to been secretly meeting in Parliament to discuss plans to stop a no-deal Brexit. Agroup of ministers (approx 20) and said to include five members of the Cabine have held discussions on the best way to avoid the economic damage of a no deal Brexit.
- UK Chief Brexit negotiator Robbins said to have sent PM May nine options to break Brexit deadlock, including withholding Brexit divorce bill; unilateral exit mechanism to backstop/ time limit; and a UK-wide regulatory alignment during backstop
Americas:
- President Trump confirmed that he would make State of Union Address once shutdown was over (changing his earlier statement of "doing an alternative")
- Bank of Canada (BOC) Gov Poloz: Canada economy was in good shape; policy was data dependent. Reiterated neutral rate is between 2.50-3.50%
Energy:
- Weekly API Oil Inventories: Crude: +6.6M v -0.6M prior
Macro
(UK) United Kingdom: The Bank of England's Haldane said he still sees room for further rate hikes. Haldane said in an interview that "if the economy continues to tick along, as we expect, then we might expect some further limited and gradual rises." However, he also stressed that "if the economy begins to change direction, we will be flexible in the face of that".
(EU) Eurozone: PMI readings disappointed again in January with business growth is close to stalling after hitting a 5.5 year low during the month. The Composite output PMI fell back to a 66 months low of 50.7, from 51.1 in December. The services PMI dropped to 50.8 from 51.2 and the manufacturing PMI fell back to 50.5 from 51.4. That the German manufacturing PMI fell below the 50 supposed contraction/expansion level will be of major concern. Companies reported the first drop in demand for over four years and said data suggests that GDP is rising at a quarterly rate of just 0.1%, which will back the arguments for a dovish response from the ECB today. It is looking increasingly likely that they missed their window of opportunity for further policy normalization and is going into a downturn with rates already negative territory.
SPEAKERS/FIXED INCOME/FX/COMMODITIES/ERRATUM
Indices [Stoxx600 +0.42% at 356.38, FTSE -0.12% at 6,835.00, DAX +0.57% at 11,135.07, CAC-40 +0.66% at 4,872.41, IBEX-35 +0.85% at 9,203.00, FTSE MIB +1.18% at 19,628.50, SMI -0.01% at 8,951.50, S&P 500 Futures +0.14%]
Market Focal Points/Key Themes: European Indices trade mostly higher following firmer US markets yesterday and slightly higher futures this morning ahead of today's ECB rate decision. On a busy morning on the corporate front shares of STM Micro trade sharply higher after an earnings beat, with Infineon trading higher in sympathy and vague M&A chat. Elsewhere, Fever-Tree Drinks, Tribal Group, Bankinter, Elior among the names higher on earnings while Gama Aviation, NCC Group, Brooks MacDonald, Restaurant Group and Zooplus trade lower after earnings and trading updates. In other news Vodafone trades lower on contribution of INR110B towards Vodafone India's rights issue. Looking ahead notable earnings include airliners American Airlines, Jetblue and Southwest Airlines, as well as Bristol Myers Squibb, Union Pacific, Textron and Freeport among others.
Equities
- Consumer discretionary: Tod's Spa [TOD.IT] -6% (preliminary earnings), Ashtead [AHT.UK] +1.5% (United Rentals earnings), Elior [ELIOR.FR] +1.5% (earnings), Gama Aviation [GMAA.UK] -23% (trading update), Adidas [ADS.DE] -2.5% (analyst action)
- Consumer staples: Fevertree Drinks [FEVR.UK] +5% (trading update)
- Healthcare: Novozymes [NZYMB.DK] -3.5% (earnings), Pharma Mar [PHM.ES] +10% (positive opinion)
- Industrials: Anglo American [AAL.UK] -1% (trading update)
- Technology: STMicroelectronics [STM.FR] +8% (earnings), Infineon Technologies [IFX.DE] +5% (STMicro earnings; press speculation on M&A in industry), NCC Group [NCC.UK] -21.5% (earnings), Blue Prism Group [PRSM.UK] -2% (earnings; placing)
- Telecom: Vodafone [VOD.UK] -3% (Vodafone Group to contribute to Vodafone Idea's raise of funds)
Speakers
- SNB's Jordan: reiterated stance that negative rates and FX intervention pledge remains sufficient; no need to change monetary policy. Still have room to maneuver on rates
- Norway Central bank (Norges) Policy Statement noted that the decision to keep policy steady today was unanimous. Reiterated view that outlook and balance of risks imply a gradual rate hike path. Development largely unchanged from December; inflation slightly higher; economic Growth and labor market broadly as projected
- EU Brexit Chief Negotiator Barnier stated that he did not believe that more time was needed but must make decisions. If request for expanding delay would be made by UK then up to EU member States to decide if possible. If no positive proposal made by UK then there would be no Brexit deal. EU had already negotiated the best deal that could be achieved. Backstop agreement was about reassuring the Irish that there would be no hard border; cannot have time limit reassurances on issue
- EU Parliament Brexit Steering Group reiterated region's call that UK must overcome the Brexit deadlock
- EU Trade Min Malmstrom: Trying to reach common ground with President Trump on trade; did not want Trump tariffs. Reiterated view that if US imposes auto tariffs then EU would respond
- Italy set up to guarantee markets functioning in the event of a 'no-deal' Brexit
- China Commerce Ministry (MOFCOM) spokesperson Gao refuted press reports that mid-level talks with US were cancelled (**Reminder: On Jan 22nd White House Adviser Kudlow stated that reports of a trade story about canceled China trade meeting was not true)
- Malaysia Central bank policy statement reiterated that degree of monetary accommodation was consistent with intended stance. Domestic economy was expected to remain on a steady growth path in 2019; but risks were tilted to the downside due to trade concerns. saw 2019 inflation to average moderately higher compared to the 1.0% average in 2018
Currencies/Fixed Income
- EUR/USD was softer in the session and probing the lower end of its 1.13-1.15 trading range. Analysts noted that doubts continued to creep in over ECB tightening after another round of soft Euro Zone data. Major European PMI data was mixed in session but the overall tone of the data highlighted that growth risks were tilted to the downside. ECB rate decision later today and seen adding a dovish tilt as recent data highlighted that balance of risks appear tilted to the downside. Some analysts looking for a change in wording on growth front (from "broadly balanced" to "tilted to the downside") . Also eyed would be any change in the forward guidance that currently stands at 'rates to stay at their present level at least through the summer of 2019"
- GBP/USD moved off 2-month highs but remained above the 1.30 level. Dealers awaited the next move to break the Brexit stalemate ahead of the UK Parliamentary vote on Tuesday, jan 29th. EU still noted that the next move must come from the UK side
Economic Data
- (MY) Malaysia Central Bank (BNM) left its Overnight Policy Rate unchanged at 3.25% (as expected)
- (NO) Norway Nov AKU Unemployment Rate: 3.8% v 4.0%e
- (FI) Finland Dec PPI M/M: -0.7% v -0.3% prior; Y/Y: 3.8% v 4.8% prior
- (FI) Finland Dec Unemployment Rate: 5.4% v 6.2% prior
- (FI) Finland Dec Preliminary Retail Sales Volume Y/Y: -1.4% v +2.3% prior
- (ZA) South Africa Q4 BER Consumer Confidence: 7 v 9e
- (CZ) Czech Jan Consumer Confidence Index: 6.8 v 6.8 prior; Business Confidence: 15.0 v 15.8 prior; Composite Confidence (Consumer & Business) 13.4 v 14.0 prior
- (FR) France Jan Preliminary Manufacturing PMI: 51.2 v 50.0e (moves back into expansion); Services PMI: 47.5 v 50.5e; Composite PMI: 47.9 v 51.0e
- (TW) Taiwan Dec M2 Money Supply Y/Y: 3.1% v 3.1% prior; M1 Money Supply Y/Y: 5.7% v 5.1% prior
- (DE) Germany Jan Preliminary Manufacturing PMI: 49.9 v 51.5e (1st contraction in 49 months); Services PMI: 53.1 v 52.1e; Composite PMI: 52.1 v 51.9e
- (SE) Sweden Dec Unemployment Rate: 6.0% v 5.8%e; Unemployment Rate (Seasonally Adj): 6.4% v 6.2%e; Unemployment Rate Trend: 6.2% v 6.3% prior
- (EU) Euro Zone Jan Preliminary Manufacturing PMI: 50.5 v 51.4e (67th month of expansion but lowest since Nov 2014); Services PMI: 50.8 v 51.5e; Composite PMI: 50.7 v 51.4e
- (NO) Norway Central Bank (Norges) left the Deposit Rates unchanged at 0.75% (as expected)
- (PL) Poland Dec Unemployment Rate: 5.8% v 5.8%e
**Fixed Income Issuance**
- (FR) France Debt Agency (AFT) sold total €8.957B vs. €8.0-9.0B indicated range in 2022, 2024 and 2025 Bonds (4 tranches)
- (SE) Sweden sold SEK500M in 0.125% 2027 I/L bonds; Avg Yield: -1.3909% v -1.4731% prior; Bid-to-cover: 4.44x v 2.78x prior
Looking Ahead
- 05:30 (HU) Hungary Debt Agency (AKK) to sell in 12-month Bills; Avg Yield: % v 0.41% prior; bid-to-cover: x v 2.70x prior (Jan 10th 2019)
- 05:50 (FR) France Debt Agency (AFT) to sell €1.0-1.5B in Inflation-linked oats (Oatei)
- 06:00 (IL) Israel Nov Manufacturing Production M/M: No est v 0.4% prior
- 06:45 (US) Daily Libor Fixing
- 07:45 (EU) ECB Interest Rate Decision: Expected to leave key rates unchanged: 7-day Main Refinancing Rate seen unchanged at 0.00%; Deposit Facility Rate seen unchanged at -0.40%; Marginal Lending Facility seen unchanged at 0.25%
- 08:00 (RU) Russia Gold and Forex Reserve w/e Jan 18th: No est v $472.6B prior
- 08:00 (UK) Baltic Dry Bulk Index
- 08:30 (US) Initial Jobless Claims: 218Ke v 213K prior; Continuing Claims: 1.73Me v 1.737M prior
- 08:30 (US) Weekly USDA Net Export Sales data
- 08:30 (EU) ECB's Draghi post rate decision press conference
- 09:00 (MX) Mexico Nov IGAE Economic Activity Index (Monthly GDP) Y/Y: 1.2%e v 2.9% prior
- 09:45 (US) Jan Preliminary Markit Manufacturing PMI: 53.5e v 53.8 prior; Services PMI: 54.0e v 54.4 prior; Composite PMI: No est v 54.4 prior
- 10:00 (US) Dec Leading Index: -0.1%e v +0.2% prior
- 10:30 (US) Weekly EIA Natural Gas Inventories
- 11:00 (US) Weekly DOE Crude Oil Inventories
- 11:00 (US) Jan Kansas City Fed Manufacturing Activity: 3e v 3 prior
- 11:30 (US) Treasury to sell 4-Week and 8-Week Bills
- 14:00 (AR) Argentina Nov Economic Activity Index (Monthly GDP) M/M: No est v 0.9% prior; Y/Y: -6.0%e v -4.0% prior
All information provided by Trade The News (a product of Trade The News, Inc. "referred to as TTN hereafter") is for informational purposes only. Information provided is not meant as investment advice nor is it a recommendation to Buy or Sell securities. Although information is taken from sources deemed reliable, no guarantees or assurances can be made to the accuracy of any information provided. 1. Information can be inaccurate and/or incomplete 2. Information can be mistakenly re-released or be delayed, 3. Information may be incorrect, misread, misinterpreted or misunderstood 4. Human error is a business risk you are willing to assume 5. Technology can crash or be interrupted without notice 6. Trading decisions are the responsibility of traders, not those providing additional information. Trade The News is not liable (financial and/or non-financial) for any losses that may arise from any information provided by TTN. Trading securities involves a high degree of risk, and financial losses can and do occur on a regular basis and are part of the risk of trading and investing.
Analysis feed
---
Latest Forex Analysis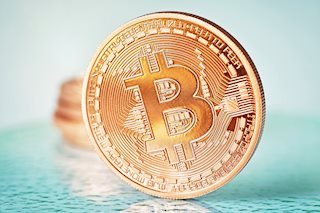 Bitcoin tried to regain market share and activated sales in the Altcoin segment. BTC/USD, ETH/USD and XRP/USD are looking for supports and a rebound to push them to new elative highs. The current compression on the XRP/USD chart could trigger an exploding movement.
Read more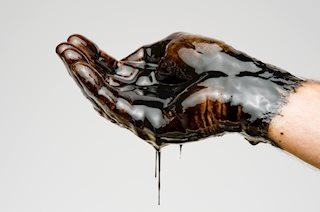 There has been quite the bounce in WTI since the EU session after some strong selling pressure during Thursday and overnight. Once again on Friday's session, the price has taken the USD 40 per barrel handle.
Oil News
---