British Pound under pressure through August
Dear Fellow Star-Gazers,
Happy Full Moon and Lunar Eclipse
You've probably read elsewhere that there is an awesome alignment of planets in January 2020. This week is no less important:
The alignment of Venus, Jupiter, Saturn and Pluto by declination brings the possibility of disturbed solar conditions. These have the potential to alter the complicated energy fields around Earth. Even without a powerful coronal mass ejection knocking out satellite systems, we should all be aware of the extra-ordinary energies around us - which might well result in unusual behaviour and consequent eventfulness. If you feel 'odd', it may be down to this curious energy!
A large sunspot with reversed polarity has also appeared on what has been a 'quiet' sun. It may be that we have now reached solar minima and that the new cycle is beginning.
With the lunar eclipse alone there is the threat of Earth movement and threatening weather patterns. At the time of writing, New Orleans is already under rain barrage and two earthquakes have been recorded: one off the coast of Australia and the other in Indonesia. Natural disaster could also coincide with heliocentric alignments on 17th, 19th and 29th July.
Dramatic times indeed. Even if you're not experiencing stress at a personal level, you'd surely agree that there is considerable tension in many areas !
ONGOING CRISIS
Many people recognise that the naval stand offs in the Straits of Hormuz could easily escalate. Though caution will hopefully prevail, Mercury returns to a critical degree on August 15th - simultaneously triggering a 'naval' degree of the US chart. That this is also a Full Moon gives strength to the possibility of action.
BREXIT, A CONSTITUTIONAL CRISIS AND A NEW UK PRIME MINISTER on July 23rd.
In the April Full Moon letter I showed how the cycle that eventually brought Queen Elizabeth to the throne was at work again in 2019 and that she - and the UK - would likely experience constitutional crisis.
Boris Johnson is a Gemini whose star certainly seems to be rising. It's not hard to imagine given his chart for July 23rd, that he will be celebrating that night. when the result will be declared is positive. Yet by the end of the year, if he does get the job he so covets, he might wish it were otherwise. I did suggest to a colleague some weeks ago that I thought another general election was more likely than not. (November 7th ?)
How amazing is it that the new 'Brexit' date of October 31st finds Mercury stationary retrograde once again - just as it was for Mrs May's Brexit day on March 29th. Yet before we even get to October 31st there are important dates to negotiate - any one of which could see that 'deadline' altered.
The Moon's monthly series of occultations of Saturn doesn't conclude until December. It might yet be December 7th - when Mercury returns to that retrograde degree and after Jupiter arrives in Capricorn that there is a clear indication of the way forward.
STERLING
Meanwhile, a stellium (grouping) of planets in Virgo suggests that the British Pound will be under pressure through August and especially in the last days of that month.
It is not abnormal for indices in the West to be down around a lunar eclipse - and especially with Mercury retrograde. The next turning point should be reached on August 1st. Note too that just before the next Full Moon (August 15th), the Sun and Venus conjoin in Leo only a couple of days after both Jupiter and Uranus arrive at stations. This suggests much volatility. Going back one Venus cycle, we see that indices surged in the week leading into the Sun-Venus conjunction. There is, of course, no guarantee of a repeat. What can be said is that movements are likely to be above normal and that traders would be well advised to consider this as well as their regular technical analysis.
GOLD ETC
Whatever happens in August, the probability is that indices will stay high into September. I have less confidence in the rest of the year. (90 years on from the crash of 1929 and echoes may yet be heard). Evidence of a move would support my thinking that gold will reach a peak in February-March 2020.
I would expect to see this on Monday 12th or Tuesday 13th August when heliocentric Mercury moves into Taurus.
BALTIMORE CONFERENCE
I will be taking part in various panels at the Baltimore conference (see links below) and speaking on the outlook for Europe at a lunchtime event. These panels follow the workshop on August 30th. In that, I will look at the formidable line ups of 2020, 2023-4 and 2026.
TORONTO OCTOBER 2019
Plans for the Toronto events are now underway: starting with the financial evening on Thursday 24th October, followed by a day of astro-ancestry on Friday 25th and then the weekend events over Saturday and Sunday (26th and 27th) with my wonderful colleagues Janet Markham and Priscilla Costello. . We will announce more details after Mercury turns direct in August.
By then I hope too to have completed filming the financial 'course'. The research has proved fascinating and I am indebted to the team at Optuma. (www.optuma.com) who have made it possible to test many theories - and across so many indices. Financial code-cracking is a near perfect way to spend this Mercury retrograde period!
Until next time,
Yours from the stars
Christeen
Analysis feed
---
Latest Forex Analysis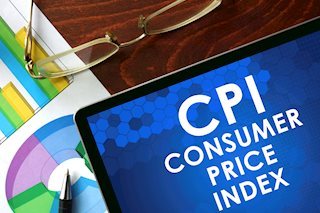 USD/JPY loses further ground below 107.50, as the yen remains well bid amid US-China tensions and upbeat Japanese data dump. The Asian stocks and S&P 500 futures flash red. Focus shifts to the US data and President Trump's response to the Hong Kong issue.
USD/JPY News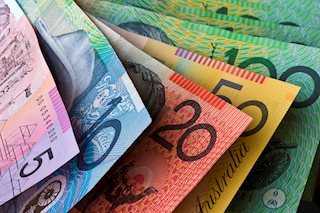 AUD/USD remains depressed around 0.6640 so far this Friday. Risk-tone remains heavy as global equities are weighed down by escalating US-China tensions over the Hong Kong security issue, with all eyes now on Trump's presser.
AUD/USD News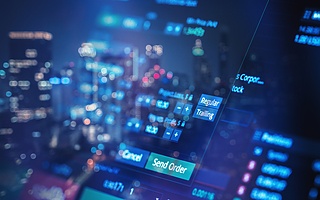 Cardano is among the most active cryptocurrencies in the market this week. ADA/USD is exchanging hands at $0.0666 amid a battle to beat Thursday highs at $0.0680. On the other hand, the price has not been left behind especially after spiking by over 1% in a matter of minutes.
Read more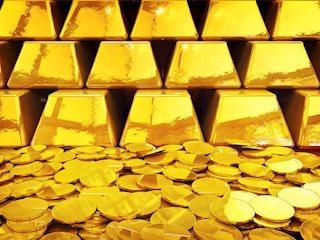 Gold, a traditional safe-haven asset, is drawing bids as the US stock futures are signaling risk aversion. China imposed the controversial national security bill on Hong Kong on Thursday. Markets fear the US would retaliate with sanctions on China.
Gold News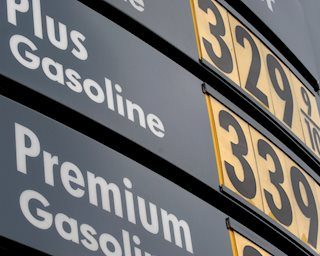 While West Texas Intermediate (WTI) crude's front-month contract has backed off from the 2.5-month highs reached earlier this week due to deteriorating US-China tensions, it is still on track to post its biggest monthly gain on record.
Oil News
---