What is a profitable trading system?
Throughout interaction with many clients over the years, some of the most common questions we receive are:
1. What is the winning rate of your trading signal?
2. How many pips does the signal produce per month?
3. How often do you send your trading signal?
In this article, we will try to define what a profitable system looks like and also answer the questions above.
Truth #1: A Profitable Trading System does not not always depend on high winning rate
There's a trade off between winning rate and reward vs risk ratio (R:R ratio). A trading system with high winning rate of 80-90% typically takes profit very quickly, maybe on average 10-25 pips profit. However, in this type of trading system, the trade off is a low R:R ratio. So typically the R:R on this type of system is 1 to 1 or less. Imagine a trading system that takes a 10 pips quick profit with a hard stop loss of 5 pips. How hard will that be? It's almost impossible not to get stopped out many times with just 5 pips stop loss!
Thus there are two extreme ends when it comes to trading system. On the one end, we have a trading system with high winning rate and poor risk to reward ratio. This type of system can still be profitable but it relies heavily on the high winning rate. Of course it still has to have stop loss, position sizing, and risk management to achieve profitability. Now a trading system might have high winning rate of 90%+ because it takes profit very quickly, but if the system comes without any clear rule to limit losses, then basically a 90% winning rate means nothing. It just takes 1 bad trade in this case to completely wipe out all the profit or even blow out the trading account. A trading system which allows losses to keep accumulating without stop loss won't last long.
So, in conclusion, a high winning rate trading system does not always mean a profitable trading system. It can be profitable as long as there's a risk management rule on the system, but the reward vs risk is low and it relies heavily on high winning rate. The market's condition and behavior however rarely stays the same all the time, so in general it's not easy to maintain the same high winning rate month-after-month and year-after-year.
On the other end of the spectrum, there's a trading system with low winning rate such as 45% –" 55%, but the reward vs risk (R:R ratio) is at least 2 to 1. A system which has 2 to1 Reward vs Risk is profitable even if it only wins 50% of the time. Imagine if a trader risks 1% in each trade and trades 10 times. Let's say the winning rate is 50% and Reward vs Risk is always 2 to 1. Each loss will result in -1%, and each win +2%. Thus if a trader trades 10 times, the total is (5×2%)-(5×1%) = 5% profit.
A trading system with high reward vs risk ratio does not rely on high winning ratio to be profitable. It only needs to win 45-50% of the time and still be profitable. Thus instead of asking about the winning rate of the trading system, the better question is just to simply ask: Is your trading system profitable in the long rum?
Truth #2: A Profitable Trading System does not necessarily produce high number of pips
Imagine the following scenario: Trader A makes the first trade in $EURUSD with 50 pips stop loss and 100 pips target. In this trade, trader A risks 1%. Let's say trader A wins this trade, then since the target of 100 pips is 2 times of the risk of 50 pips, that means trader A makes 2% profit. If you focus on the number of pips, then in this case, trader A makes 100 pips profit. Now trader A makes another trade. In the second trade, trader A makes another trade in $EURUSD with 20 pips stop loss and 40 pips target. Let's assume trader A risks 5% on the second trade and loses this trade, so trader A loses 5%.
To summarize the two trades from trader A:
Trade #1: +2% and trade #2: -5% for a total of -3%. In terms of pips however,
Trade #1: 100 pips, Trade #2: -20 pips, so in total is +80 pips.
You can see from the illustration above that in these two trades, trader A loses 3% even though on paper he/she is positive 80 pips.
In contrary, imagine another scenario in which trader B makes the first trade in $EURUSD with 20 pips stop loss and 40 pips target and risks 5%. Let's assume trader B wins this first trade, so trader B wins 10% because the reward vs risk is 2 to 1. Now imagine trader B makes the second trade in $EURUSD with 50 pips stop loss and 100 pips target and risks 1%. Let's assume trader B loses the second trade, so that means trader B loses 1%.
To summarize the two trades from trader B:
Trade #1: +10% and trade $2: -1% for a total of +9%. In terms of pips however
Trade #1: +40 pips and trade #2: -50 pips for a total of -10 pips.
Thus, in these two trades, trader B is negative 10 pips in total but positive 9% in profit.
As you can see above, the number of pips won doesn't guarantee profitability. A better question to ask therefore is just to simply ask: Is your trading system profitable in the long run?
Truth #3: A Profitable Trading System does not depend on how frequent signals are given
New traders are always getting overly excited and want to trade every time. It's similar to gambling, sometimes it can cause addiction. A reliable and solid trading system however must have very clear rules. At minimum, a complete trading system should include rules such as condition when and where to enter trade, where to put stop loss, and where to take profit.
Trading should be a very simple process. If the conditions satisfy the rules of the system, we trade. If there's no condition that satisfy the rules, it doesn't matter what the market does, it doesn't matter what the Elliott Wave chart shows, then it's a no trade. We always say that everyday is a working day as we need to follow the market to understand the cycle, but not everyday is a trading day.
We also believe that we should take what the market gives, regardless of the instrument. The more instrument we trade, the more opportunities there will be to trade. If a trader focuses only on trading $EURUSD, there might not be setups for weeks and months if the market is sideways or if it doesn't satisfy the rules of entry in the trading system. That's why we cover 72 instrument and scan the market to see if the condition to trade exists in any of the instrument we cover. We will trade whatever the market gives when conditions exist to trade that instrument.
Our Trading System at EWF
In addition to providing Elliott Wave chart updates, we also have our own trading system with very clear rules. The system is based on Elliott Wave, but there's certain conditions that have to be present in order for us to take trades. Thus, not every single update in Elliott Wave chart is something that we like to trade at EWF.
FURTHER DISCLOSURES AND DISCLAIMER CONCERNING RISK, RESPONSIBILITY AND LIABILITY Trading in the Foreign Exchange market is a challenging opportunity where above average returns are available for educated and experienced investors who are willing to take above average risk. However, before deciding to participate in Foreign Exchange (FX) trading, you should carefully consider your investment objectives, level of xperience and risk appetite. Do not invest or trade capital you cannot afford to lose. EME PROCESSING AND CONSULTING, LLC, THEIR REPRESENTATIVES, AND ANYONE WORKING FOR OR WITHIN WWW.ELLIOTTWAVE- FORECAST.COM is not responsible for any loss from any form of distributed advice, signal, analysis, or content. Again, we fully DISCLOSE to the Subscriber base that the Service as a whole, the individual Parties, Representatives, or owners shall not be liable to any and all Subscribers for any losses or damages as a result of any action taken by the Subscriber from any trade idea or signal posted on the website(s) distributed through any form of social-media, email, the website, and/or any other electronic, written, verbal, or future form of communication . All analysis, trading signals, trading recommendations, all charts, communicated interpretations of the wave counts, and all content from any media form produced by www.Elliottwave-forecast.com and/or the Representatives are solely the opinions and best efforts of the respective author(s). In general Forex instruments are highly leveraged, and traders can lose some or all of their initial margin funds. All content provided by www.Elliottwave-forecast.com is expressed in good faith and is intended to help Subscribers succeed in the marketplace, but it is never guaranteed. There is no "holy grail" to trading or forecasting the market and we are wrong sometimes like everyone else. Please understand and accept the risk involved when making any trading and/or investment decision. UNDERSTAND that all the content we provide is protected through copyright of EME PROCESSING AND CONSULTING, LLC. It is illegal to disseminate in any form of communication any part or all of our proprietary information without specific authorization. UNDERSTAND that you also agree to not allow persons that are not PAID SUBSCRIBERS to view any of the content not released publicly. IF YOU ARE FOUND TO BE IN VIOLATION OF THESE RESTRICTIONS you or your firm (as the Subscriber) will be charged fully with no discount for one year subscription to our Premium Plus Plan at $1,799.88 for EACH person or firm who received any of our content illegally through the respected intermediary's (Subscriber in violation of terms) channel(s) of communication.
Education feed
---
Editors' Picks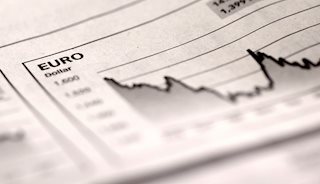 The EUR/USD pair trades around the 1.19 mark after the Eurozone Q2 Prelim GDP beat estimates with 2% while US PCE inflation rose by less than anticipated in June, printing at 3.5% YoY. Risk-on mood persists.
EUR/USD News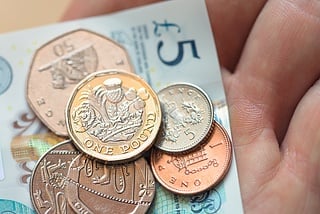 GBP/USD retreated from near the 1.4000 level, but the greenback remains away from investors' radar. Optimism over the Brexit issue and the declining trend in new COVID-19 cases in the UK offers support to the pound.
GBP/USD News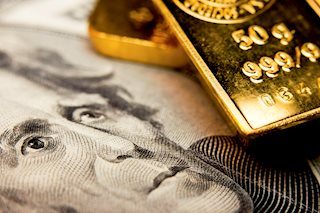 Gold traded with a mild negative bias around the $1,825 region, or daily lows, during the early North American session, albeit lacked any follow-through selling.
Gold News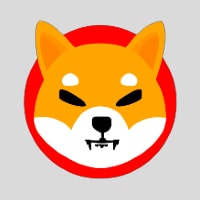 Leading investment platform eToro has been adding cryptocurrency assets on popular demand from users. The Dogecoin killer recently amassed 600,000 holders despite range-bound price action.
Read more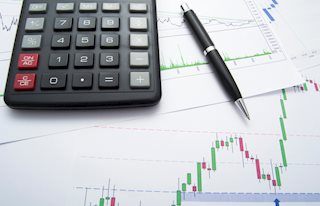 NYSE:NIO added 1.86% as EV and China stocks bounced back again. Nio rides higher as industry leader Tesla gets some major upgrades. Nio rival XPeng releases a refreshed look for its compact SUV.
Read more
RECOMMENDED LESSONS
Discover how to make money in forex is easy if you know how the bankers trade!
In the fast moving world of currency markets, it is extremely important for new traders to know the list of important forex news...
Chart patterns are one of the most effective trading tools for a trader. They are pure price-action, and form on the basis of underlying buying and...
The forex industry is recently seeing more and more scams. Here are 7 ways to avoid losing your money in such scams: Forex scams are becoming frequent. Michael Greenberg reports on luxurious expenses, including a submarine bought from the money taken from forex traders. Here's another report of a forex fraud. So, how can we avoid falling in such forex scams?
Trading is exciting. Trading is hard. Trading is extremely hard. Some say that it takes more than 10,000 hours to master. Others believe that trading is the way to quick riches. They might be both wrong. What is important to know that no matter how experienced you are, mistakes will be part of the trading process.
---