Liquidity pools and institutional flow: Deciphering forex market structure
Forex trading, being the colossal entity it is, houses complexities and multifaceted structures that are crucial to understand for effective trading. A crucial part of this is comprehending market structures, specifically, Liquidity Pools, and Institutional Order Flow. This article will unearth the intricacies of these advanced-level concepts and showcase their immense significance in Forex trading. A grasp of these concepts is indispensable for traders aiming to navigate the intricate waters of forex markets adeptly.
Understanding liquidity pools
Liquidity Pools are pivotal points in the market where there is a surplus of buy and sell orders, acting as a reservoir of liquidity. Diving deeper into this concept will allow traders to comprehend its pivotal role in Forex Trading.
Definition and characteristics of liquidity pools
Liquidity Pools are essentially market zones or levels where the price has a high probability of turning around due to an influx of orders. These zones are characterized by a concentration of stop-losses, take-profits, and pending orders. Recognizing these pools is paramount for traders as they hold substantial trade potential due to the high likelihood of price reversals or breakouts.
Delving further, we encounter the impact of Institutional Order Flow, another monumental aspect integral to deciphering advanced market structures in forex trading.
Impact of institutional order flow
Institutional Order Flow refers to the total orders or trades that institutional traders, the whales of the forex market, place in the market. Understanding this can help retail traders to decipher potential market moves and trends effectively.
Explanation of institutional order flow
Institutional Order Flow is essentially the mechanism of how the buy and sell orders from institutional traders influence the price action in the forex market. This influence is substantial as it has the power to create significant market movements. Knowing the direction of the Institutional Order Flow allows retail traders to align their trading strategies with the big players in the market, potentially leading to more profitable trades.
The significance of institutional order flow in shaping market trends
Understanding the directional flow of orders from institutional traders is crucial as it often determines the direction of the market trends. Institutional traders have the capital to move the market significantly, and thus, their trading activities often create new trends or reverse existing ones. Analyzing Institutional Order Flow can provide retail traders with clues about potential upcoming market movements, allowing them to position their trades accordingly.
Now that we've garnered insights into the significance and impact of Institutional Order Flow, it's crucial to understand how to practically analyze it to formulate effective trading strategies.
Analyzing institutional order flow for effective trading strategies
Analyzing Institutional Order Flow involves studying market depth and order book data to determine the direction and volume of the market orders placed by institutional traders. Utilizing tools and indicators that provide insights into market depth and order book data can help traders in identifying potential market movements based on Institutional Order Flow. Recognizing these movements early provides traders with the opportunity to position their trades advantageously before significant market movements occur.
Equipped with a thorough understanding of Liquidity Pools and Institutional Order Flow, let's delve into how traders can strategically apply this knowledge.
Strategic application
Developing strategies that incorporate the analysis of Liquidity Pools and Institutional Order Flow is crucial for trading efficacy. It's imperative to approach this with practical illustrations and cautionary advisories to mitigate risks involved.
Developing strategies incorporating liquidity pools and institutional order flow analysis
Formulating strategies involves identifying Liquidity Pools and analyzing Institutional Order Flow to predict potential market movements. Traders can use market depth analysis tools to observe where the Liquidity Pools are located and align their trading strategies with the observed Institutional Order Flow. By doing so, traders can enter trades that are in sync with the market movements influenced by the large market participants, thereby increasing the probability of their trades being profitable.
Case studies Illustrating practical application of the strategies
To practically comprehend the application of these strategies, let's consider a scenario where a trader identifies a Liquidity Pool where there are a concentration of stop-losses placed above a resistance level. If the Institutional Order Flow is observed to be bullish, the trader can place a buy order slightly above the resistance level, anticipating a breakout due to the triggering of the stop-loss orders.
In another scenario, if a Liquidity Pool is identified near a support level with a concentration of stop-loss orders below it, and the Institutional Order Flow is bearish, a sell order can be placed slightly below the support level, anticipating a breakdown.
Tips and precautionary measures
When applying these strategies, it's imperative to approach with caution and employ risk management techniques, like setting stop-loss and take-profit levels judiciously. Traders should also consider the overall market conditions and economic news releases, which can also significantly influence market movements. Continual learning and adaptation are crucial as the forex market is highly dynamic and constantly evolving.
Conclusion
In conclusion, Liquidity Pools and Institutional Order Flow are intricate elements of advanced market structures in forex trading. Having delved into the depths of these concepts, their practical applications, and the precautionary measures to be considered, traders are better equipped to navigate the ever-evolving forex market.
Understanding and applying these advanced concepts not only bolster trading acumen but also elevate the trading journey, allowing traders to align their strategies with the substantial market movers. The journey doesn't end here; the evolving nature of the forex market necessitates continual learning and adaptation to new strategies and market insights.
With the fusion of knowledge, strategic application, and cautious maneuvering, traders can significantly augment their trading proficiency and venture deeper into the realm of forex trading, unlocking new potentials and opportunities in their trading journey.
Trading foreign exchange, indices and commodities, on margin, carries a high level of risk and may not be suitable for all individuals. The high degree of leverage can work against you as well as for you. Before deciding to invest in foreign exchange or other markets you should carefully consider your investment objectives, level of experience and risk appetite. The possibility exists that you could sustain a loss of some, or all, of your initial investment. Therefore you should not invest money that you cannot afford to lose. Past performance is not a guarantee of future results. No guarantee is being made that any individual will be able to replicate our past performance results.
---
Follow us on Telegram
Stay updated of all the news
Editors' Picks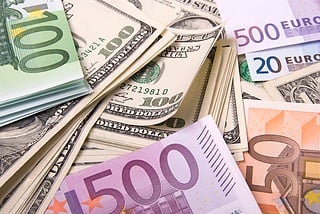 EUR/USD bounced from a fresh weekly low of 1.0827, as the US Dollar lost steam following a weak ISM Manufacturing PMI report and words from Federal Reserve Chair Jerome Powell. Powell reiterated its hawkish message, dismissing potential rate cuts in the near future.
EUR/USD News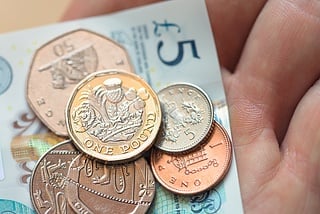 GBP/USD extended its rebound from near 1.2600 and is approaching 1.2700 on the back of a weaker US Dollar. The Greenback accelerated to the downside following comments from Fed's Powell.
GBP/USD News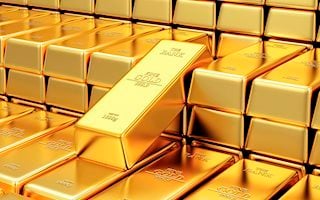 Gold remains near record highs and achieved its highest monthly close ever in November. Global bond yields continue to decline as inflation further cools, supporting the upside in XAU/USD. With central banks expected to remain on hold, the focus will be US labor market data.
Gold News

Solana ecosystem will see airdrops from projects like Jupiter, Marginfi, Drift, Zeta and Jito. Solana users are projected to increase between 30% and 80% from native token launches, according to Messari's latest report. SOL price extends rally, yielding nearly 4% daily gains.
Read more

TSLA stock sinks three days in a row despite Cybertruck unveiling. Analysts conclude that Cybertruck will find it difficult to turn a profit. TSLA stock is the midst of forming a bearish Three Black Crows pattern on the daily chart.
Read more
RECOMMENDED LESSONS
Discover how to make money in forex is easy if you know how the bankers trade!
In the fast moving world of currency markets, it is extremely important for new traders to know the list of important forex news...
Chart patterns are one of the most effective trading tools for a trader. They are pure price-action, and form on the basis of underlying buying and...
The forex industry is recently seeing more and more scams. Here are 7 ways to avoid losing your money in such scams: Forex scams are becoming frequent. Michael Greenberg reports on luxurious expenses, including a submarine bought from the money taken from forex traders. Here's another report of a forex fraud. So, how can we avoid falling in such forex scams?
Trading is exciting. Trading is hard. Trading is extremely hard. Some say that it takes more than 10,000 hours to master. Others believe that trading is the way to quick riches. They might be both wrong. What is important to know that no matter how experienced you are, mistakes will be part of the trading process.
---