Is Forex Trading a Zero-Sum Game?
Q) Hi Ed, I really enjoy your column every week. I have a question; I sometimes hear trading referred to as a zero-sum game. Could you please explain this, what does it mean?
Ed Ponsi) Thank you for your question. There is a misconception among some traders that every trade must have a winner and a loser. There is a great deal of misinformation out there, and there have even been books published recently that incorrectly state that Forex trading is a zero-sum game. In order to clear up the confusion created by these inaccuracies, let's first understand the meaning of that phrase.
Suppose you place a friendly bet with an acquaintance on the outcome of a football match. Each of you puts up an equal amount of money, let's say $100, and at the end of the game, one of you will walk away with $200 and the other will be $100 poorer. That is a zero-sum game in its purist sense; unless the game ends in a tie, there will be one winner and one loser, end of story.
Now let's apply this concept to the currency market; suppose you enter a long position on EUR/USD and at the same time, another trader takes a short position in the same currency pair. The broker simply matches the orders and collects the spread. This is exactly what the broker wants, to keep the entire spread and maintain a flat position.
Does this mean that in the above scenario one party has to win, and one must lose? Not at all, in fact both traders can win or lose; perhaps one has entered a short-term trade and the other has entered a long-term trade. Perhaps the first trader will take a profit quickly, but there is no rule that states the second trader must close his trade at the same time. Later in the day, the price reverses, and the second trader takes his profit as well. In this scenario, the broker made money (on the spread) and both traders did, too. This destroys the oft-repeated fallacy that every Forex trade is a zero-sum game.
By the way, stock trading is not a zero-sum game either. Suppose you buy 100 shares of XYZ at $40, and sell it at $50. Another trader buys it from you at $50 and sells it at $60. Yet another trader buys it at $60 and sells it at $70. Which trader lost money? None of them did, they all made $10 per share. What about traders who are short XYZ? There is no rule that states that anyone has to short XYZ stock, and it is highly unlikely that there are as many shorts as there are longs, or more precisely, that there are as many shares sold short as there are purchased long.
What type of trade can be accurately called a zero-sum game? Options come to mind; suppose you purchase some XYZ call options, where did they come from? In order for you to purchase those calls, someone else has to sell or "write" them. If the price of XYZ stock reaches the strike price and beyond, the buyer wins, and if it fails to do so, the seller wins. While this represents a true zero-sum game, it is clear that this situation is the exception, not the rule. Trading can be a zero-sum game, but that isn't always the case. I just wish people would think about these things a bit more deeply before they state or write that trading is a zero-sum game.
Q) Hi Ed, I very much enjoyed your comments in Micro FX accounts (read the comments here). I have recently been through exactly the same thought process, and an additional argument I made to myself was that with a micro account I can trade, say, 10 micro-lots (instead of 1 mini lot) which would allow me close half my position at a pre-determined profit target and let the rest run.
Follow-up question if you don't mind. There has been much talk amongst my fellow traders of the virtues of trading FX directly (through an ECN perhaps?) or using the broker as the counter-party. I'm guessing that the broker is the counter-party on all Micro accounts. Do you have a view on the pros and cons or do you know where I can find a considered opinion? Thank you as ever for your great articles.
Ed Ponsi) Thank you for your question, you are right on the money concerning mini and micro lots. Consider the above scenario where the broker matches the orders of two traders who take simultaneous opposing positions. The broker gets to keep the spread while remaining flat; this is a risk-free position for the broker. In the Forex market, most brokers have their own proprietary platform, and therefore can collect the spread (or at least a portion of it) on all of the trades that pass through their platform. In a sense, you could say that each Forex broker has their own little monopoly, and it's not surprising that they like it that way.
What about an ECN-style Forex broker? ECN stands for Electronic Communications Network, and it would give Forex traders a portal by which they could enter trades alongside the "big boys." An ECN for Forex traders would be fantastic for traders, and there is nothing I'd rather see than all of the big Forex brokers jockeying for position in a Level 2 style environment. The problem is, there is no incentive for the brokers to give up their own little fiefdoms. While the ECN model has been tried, it has never really succeeded – at least not yet. It won't work unless most or all of the big Forex names decide to participate, so while I would love to see it happen, I'm not holding my breath.
Education feed
Join Telegram
---
Editors' Picks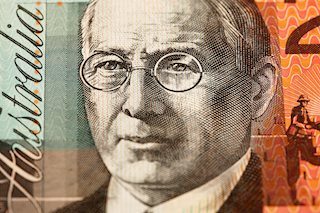 The AUD/USD pair has witnessed a minor pullback after hitting a high of 0.7072 in the New York session. Earlier, the aussie bulls displayed a firmer rally after recording a fresh yearly low of 0.6829 last week.
AUD/USD News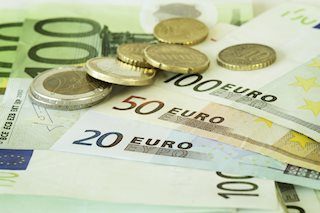 The shared currency is rallying on Thursday due to a weaker US dollar, despite a risk-aversion environment that usually benefits the greenback, but not this time, as the EUR/USD rose more than 1%.
EUR/USD News

Gold bulls have been taking control due to a weaker US dollar. The price is trapped between daily support and resistance but the W-formation could hamstring the bulls. The US dollar is pressured, dipping to a 2-week low, as measured by the DXY index.
Gold News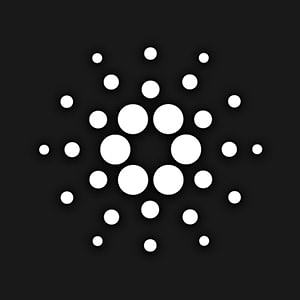 Cardano is on professional traders' urgent watchlist as the digital asset could enter a mid-term bottom in the $0.45 zone before rallying upwards towards $0.60. ADA, like several cryptos, has been in a steep bear rally, which demands the need for balance and proportion.
Read more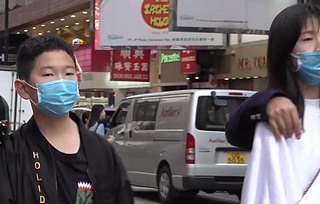 New variables both within and outside of China in 2022 have placed the country's economy under new pressure. In the first quarter, its economic growth rate was only 4.8%, which was 0.7 percentage points lower than the annual economic growth target of 5.5%.
Read more
RECOMMENDED LESSONS
Discover how to make money in forex is easy if you know how the bankers trade!
In the fast moving world of currency markets, it is extremely important for new traders to know the list of important forex news...
Chart patterns are one of the most effective trading tools for a trader. They are pure price-action, and form on the basis of underlying buying and...
The forex industry is recently seeing more and more scams. Here are 7 ways to avoid losing your money in such scams: Forex scams are becoming frequent. Michael Greenberg reports on luxurious expenses, including a submarine bought from the money taken from forex traders. Here's another report of a forex fraud. So, how can we avoid falling in such forex scams?
Trading is exciting. Trading is hard. Trading is extremely hard. Some say that it takes more than 10,000 hours to master. Others believe that trading is the way to quick riches. They might be both wrong. What is important to know that no matter how experienced you are, mistakes will be part of the trading process.
---