A Person's a Person, No Matter How Small
A while back, I was in Southern California for a trading event. One evening, I drove down to Laguna Beach and walked around the area, enjoying the art studios and the beach. I happened to walk into one studio and saw a large painting of "The Cat in the Hat" painted by Dr. Seuss himself. I am a huge Dr. Seuss fan so I was very excited and looked on. What I found was a treasure of Dr. Seuss artifacts unlike anything I had seen before. There were pictures of "The Lorax," a Statue of "Yurtle the Turtle," a "Green Eggs and Ham" plaque and muchly much much more, as the good Dr. would put it. Just when I thought I had found the Seuss treasure of treasures, I turned the corner and there he was, my favorite Elephant (and book) in the whole world. Yes, it was a statue of Horton. Ever since I was a kid, I have always tried to live every part of my life as Horton would. At times it has got me into some trouble but in the end, most decisions end up being the right ones.

The sales woman in the store saw how excited I was when I saw him. She also knew I was not a local and likely had a credit card in my pocket. She then proceeded to tell me that Horton was $7,800 and that they were only selling a few of them. Next, she told me that as soon as I bought him, I could easily sell him for $9,000 because of the demand for the collectable. While Horton is worth every penny, even he would never pay that because he has a logical mind that makes the proper logical choice.
The chart above is the S&P futures and represents not only a great trade our students were able to take this week but also represents my exact experience in Laguna. Notice the S&P supply level of 1439 – 1442 on the Supply / Demand grid October 11th. This was a price level our market timing strategy told us institutions were selling at. Later that morning, price rallied up to our supply level which means people were willing to buy at that level. OTA students are instructed to sell at that price. Who would buy at that level in the circled area when institutions and OTA students are selling? Someone who knows what they are doing or someone who doesn't? If we stick to what we know to be true, the answer becomes clear. In that circled area, the buyer is making two key mistakes that almost guarantee they will lose money. First, they are buying after a rally in price and second, they are buying at a price level where supply exceeds demand (our supply/demand grid and strategy already told us that). Only a novice trader would make those two mistakes. The buyer is buying either because of good news, the strong rally uptrend, or both. In either case, they are making an "emotional" decision to buy, not a logical one. The logical trader at that supply level is the seller. The seller realizes that prices are at retail levels and when that is the case, you want to be the seller.

Logical Reason for Shorting: We sold short to a buyer who was buying AFTER a rally in price and in the context of a downtrend. The only type of mind that would take this action is someone who makes decisions to buy and sell anything based on EMOTION, not simple and proper logic.

As bad as it sounds, our job in trading is to find the novice trader as I have written about so many times who makes decisions based on EMOTION and simply take the other side of his or her trade. This is all the woman in the store was doing. If she really thought I could sell Horton for $9,000 minutes after buying him for $7,800, she would NEVER be selling him to me for $7,800. While she was very convincing and my connection to Horton is very strong, the woman didn't know one thing. She was talking to a trader who gets paid the same way she does. I use my simple logical mind and set of simple and logical rules to get paid from those who make decisions based on emotion in the financial markets. At Online Trading Academy, I teach people how to do this to attain short term income and long term wealth.

So for all you "Whos" down in "Whoville" who want to succeed, I have something to say, so take careful heed… Whether you're Horton or Mazie, Thing One or Thing Two, you must use simple logic to do what you do.

Hope this was helpful. Have a great day.
Education feed
---
Editors' Picks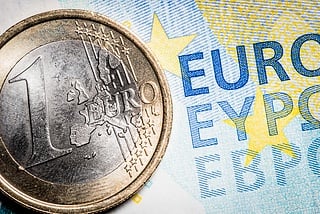 EUR/USD fails to cheer greenback weakness, stays depressed around 1.1310 during the initial Asian session on Friday. While portraying the sober mood of the major pair traders, the quote remains below 200-SMA for the first time in a fortnight.
EUR/USD News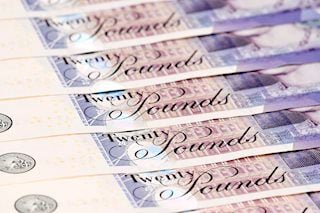 GBP/USD tested 1.3600 earlier in the day but managed to stage a recovery in the early American session. The greenback is having a hard time gathering strength as investors assess the mixed macroeconomic data releases from the US.
GBP/USD News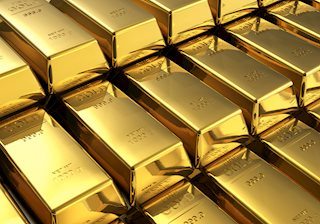 Gold resumed its advance after a short-lived consolidative stage, reaching a fresh two-month high of $1,847.92 a troy ounce. The dollar came under renewed selling pressure after the US released mixed economic figures.
Gold News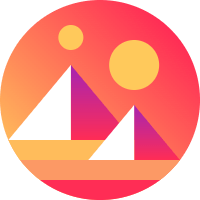 Decentraland price action is, at present, very indecisive. However, while the overall outlook is bearish – especially within the Ichimoku Kinko Hyo system, there is evidence that a turnaround to the upside may be coming soon.
Read more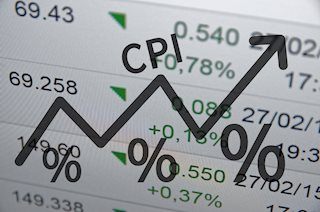 We agree that inflation should moderate this year due to the money side of things, but worry that monetary policy is powerless against most of the supply chain issues, commodity prices, greedy consumer goods companies, and that weird labor shortage.
Read more
RECOMMENDED LESSONS
Discover how to make money in forex is easy if you know how the bankers trade!
In the fast moving world of currency markets, it is extremely important for new traders to know the list of important forex news...
Chart patterns are one of the most effective trading tools for a trader. They are pure price-action, and form on the basis of underlying buying and...
The forex industry is recently seeing more and more scams. Here are 7 ways to avoid losing your money in such scams: Forex scams are becoming frequent. Michael Greenberg reports on luxurious expenses, including a submarine bought from the money taken from forex traders. Here's another report of a forex fraud. So, how can we avoid falling in such forex scams?
Trading is exciting. Trading is hard. Trading is extremely hard. Some say that it takes more than 10,000 hours to master. Others believe that trading is the way to quick riches. They might be both wrong. What is important to know that no matter how experienced you are, mistakes will be part of the trading process.
---