Is There a Slow Down in the Real Estate Market?
I've been through three big boom and bust cycles in my Real Estate Investing career (yes, I'm showing my age). The fact is, cycles are part of any market or economy and will always be. However, down turns like the Great Recession are fewer and farther between. So, when talk starts circulating about a slowdown in the real estate market, possibly even leading to a bubble burst, don't panic; instead, let's take a realistic look at the health of the housing market.
Currently, there are many healthy economic indicators: the job market is strong with the lowest unemployment in 18 years, mortgage regulations are still tight, there is decent stability in the financial markets, foreclosures are at the lowest level in 13 years and the economy is growing. Considering all these factors and a few areas of strength in the real estate market itself, I don't believe we are poised for a big bubble that would include a 50% loss in equity. On the other hand, I do see some areas of concern in the real estate market we should keep an eye on.
Where Are We Seeing Strength in the Real Estate Market?
Housing prices expected to increase 3.1% nationally this year

We are seeing historically low home foreclosures which indicates people are living within their means

Millennial's are moving into the middle class
Where Are We Seeing Weaknesses in the Real Estate Market?
A decline in housing affordability due to the possibility of higher interest rates and the cap on mortgage interest and state and local tax deductions.

Labor and material cost for building single family homes are expensive and unpredictable

Impending rise in interest rates (every time I think interest rates have to rise, they go down)

Pull back from foreign investors – With the Chinese at the top of the list

Decrease in real estate sales volume

Increasing DOM (Days on Market)

A slowdown in the construction of rental units
What Do Real Estate Institutions Say About the Market?
National Association of Realtors
The NAR expects sales to increase 1 percent to about 5.4 million and the median home price to rise 3.1 percent to around $266,800 in 2019. 'The forecast for home sales will be very boring — meaning stable,' said Lawrence Yun, NAR Chief Economist. 'Home-price appreciation will slow down. The days of easy price gains are coming to an end, but prices will continue to rise, Yun said. Yun also added, 'All indications are that we have a housing shortage. If you look at population growth and job growth, it is clear that we are not producing enough houses.'
Realtor.com
According to an article on TheRealSource.com, Danielle Hale, chief economist for Realtor.com state, 'Inventory will continue to increase next year, but unless there is a major shift in the economic trajectory, we don't expect a buyer's market on the horizon within the next five years.'
National Association of Home Builders
As published in Professional Builder, the NAHB expects new-home sales to be around 628,000, which is the same as 2018. Single-family home construction is expected to increase nearly 2 percent to around 900,000 units. Based on demographics, that's 200,000 to 300,000 less than the market could absorb and well below the average number of starts pre-housing crash where the average was 1.3 million.
'The market has been moving away from higher-end, higher-priced, larger homes over the last two or three years to more entry level,' said Robert Dietz, Chief Economist for the National Association of Home Builder. 'Our surveys show we've gone from a new construction market that had been less than 20 percent dedicated to first-time home buyers to now closer to 30 percent, which is closer to historic norms.'
Bankrate.com
On the impact of interest rate hikes, Greg McBride, bankrate.com Chief Financial Analyst said. 'Each rate hike means the minimum payment on a $30,000 home-equity line increases by $6. I expect the Fed to raise rates twice in 2019, bringing the increase in minimum payments to $12.50 per month by year end.' If that is the case, interest rates should not have a huge impact on mortgage payments or home sales.
Read the original article here - Is There a Slow Down in the Real Estate Market?
---
This content is intended to provide educational information only. This information should not be construed as individual or customized legal, tax, financial or investment services. As each individual's situation is unique, a qualified professional should be consulted before making legal, tax, financial and investment decisions. The educational information provided in this article does not comprise any course or a part of any course that may be used as an educational credit for any certification purpose and will not prepare any User to be accredited for any licenses in any industry and will not prepare any User to get a job. Reproduced by permission from OTAcademy.com click here for Terms of Use: https://www.otacademy.com/about/terms
Education feed
---
Editors' Picks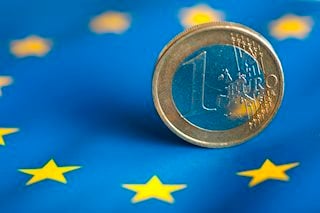 EUR/USD is flat in the open this week at 1.1645 at daily resistance with the US dollar trying to hold up. Investors have taken profits since the dollar index hit a one-year high last week as they build expectations for sooner rate increases in other currencies.
EUR/USD News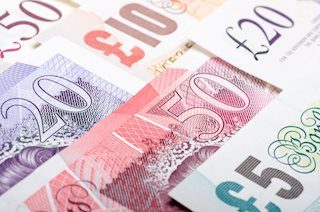 GBP/USD edges higher on the first trading day of the week in the Asian trading hours. The pair faces strong resistance near 1.3850 below the bearish sloping line. MACD signals sideways momentum with the underlying neutral sentiment.
GBP/USD News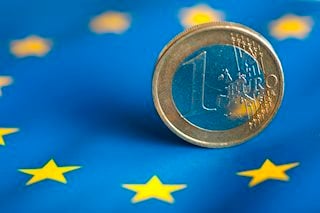 EUR/USD is flat in the open this week at 1.1645 at daily resistance with the US dollar trying to hold up. Investors have taken profits since the dollar index hit a one-year high last week as they build expectations for sooner rate increases in other currencies.
EUR/USD News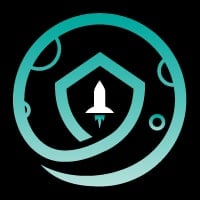 SafeMoon price coils up under a crucial resistance level at $0.00000239. A sudden burst in buying pressure that shatters this barrier can kick-start a 35% ascent. In some cases, SAFEMOON could pull back to $0.00000198 or $0.00000175 support floors.
Read more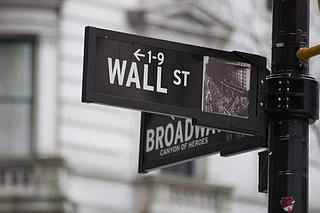 Equity markets remain elevated with more all-time highs on Thursday for the broader S&P 500 while the Dow registered new highs on Wednesday and Thursday. So far late into Friday's session, the markets are seeing some profit-taking to end a solid week.
Read more
RECOMMENDED LESSONS
Discover how to make money in forex is easy if you know how the bankers trade!
In the fast moving world of currency markets, it is extremely important for new traders to know the list of important forex news...
Chart patterns are one of the most effective trading tools for a trader. They are pure price-action, and form on the basis of underlying buying and...
The forex industry is recently seeing more and more scams. Here are 7 ways to avoid losing your money in such scams: Forex scams are becoming frequent. Michael Greenberg reports on luxurious expenses, including a submarine bought from the money taken from forex traders. Here's another report of a forex fraud. So, how can we avoid falling in such forex scams?
Trading is exciting. Trading is hard. Trading is extremely hard. Some say that it takes more than 10,000 hours to master. Others believe that trading is the way to quick riches. They might be both wrong. What is important to know that no matter how experienced you are, mistakes will be part of the trading process.
---