Why is Shiba Inu going up? Shiba and TAMA looking bullish for 2022
There is a lot going on in the crypto market as we speak, and it seems like the coins that have been somehow forgotten seem to re-emerge and cause quite a stir these days.
Elon Musk, a billionaire with quite a strong opinion about all the happenings in the crypto world, has been quite vocal about Shiba Inu, and people simply cannot fully understand why that is.
Is Shiba Inu the best meme coin to invest in this current bearish market? Or are other crypto like Tamadoge taking over the meme coin market cap. Find out below why Tama could be the best option to invest in 2022.
---
---
How did Shiba Inu evolve?
There has been an announcement that there will be Shiba Inu's metaverse called Oshiverse. What we can see so far is that Shiba Inu is adapting to the demands of the market even faster than expected. With so many projects being announced or already in use, it is no wonder why the founders of Shiba Inu want to offer something new to their faithful audience.
It is one of the most viewed coins on Twitter, the social media platform that has shown numerous times so far that it dictates trends and greatly influences the opinion of crypto enthusiasts looking to invest in a new interesting coin or simply to find out more about some coins that are gaining attention time and time again.
Shiba Inu price prediction
You will find below the price prediction and expectation of the price action for Shiba Inu for the upcoming years.
| | |
| --- | --- |
| Year | Price |
| 2022 | $0.00002954 |
| 2023< | $0.00006 |
| 2025 | $0.00075 |
With all the negative macro and crypto scenarios, it is not likely that Shiba Inu will achieve the price of $1 USD any time soon.
One thing that you can be certain about, though, is that whenever Bitcoin exits the volatility and enters a bullish trend, people jump into meme coins and altcoins right after. And speaking of volatility, Shiba Inu is one of the most volatile meme coins of 2022. After having jumped to the top 20 coins last year, it dipped all the way down, removing itself from the top 20 coins. Now with a recent price boost, it closes up on the top 15 coins by market cap again. Bear in mind that it's very unlikely that you will see potential 10x+ gains when investing in Shiba Inu in the short term.
Other meme coins that have launched recently, however, such as Saudi Shiba Inu and Tamadoge are much more likely to make you top 10x gains. More specifically, Tamadoge is the meme coin that has the highest potential because it's on its presale. Coins that are on presale, are most likely to make bigger gains in the short term. Tamadoge has already raised over $4Million in less than a month.
---
---
What is the best coin to invest in this year?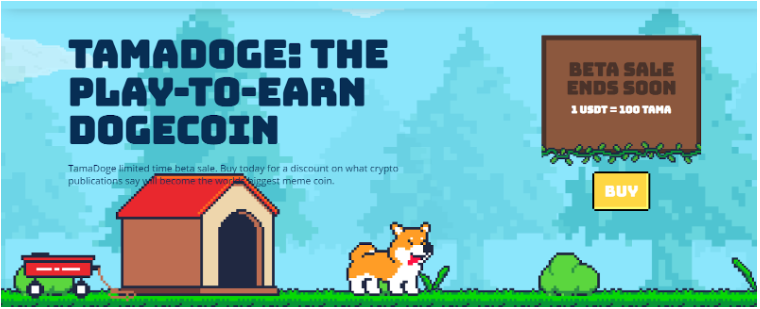 If you are not sure what is going on with Shiba Inu and you want to start investing in something interesting and valuable, there is a new meme coin that is truly attracting the attention of crypto enthusiasts from all over the world. The fact that it raised a million dollars in a matter of weeks during the presale says volumes about the potential that this coin has. It is an interesting project that connects play to earn gaming, metaverse, and NFTs in an innovative way that comes with lots of fun with it. It is surely one of the most exciting projects at the moment.
The new investors who are simply not sure if this is the right moment to invest should know that it is KYC'd on CoinSniper and also audited by Solid Proof. Transparency and fairness are top priorities in this complex ecosystem looking to gather the community of people interested in spending time doing something entertaining while also earning at the same time. The goal of this complex ecosystem is to have a Tamadoge pet and give it food, water, and everything else necessary for raising it. In order to level up your pet and earn Dogepoints, you can buy wanted items from the store on the platform and work your way up on the leaderboard. There are many ways you can personalize your pet and have fun while doing it.
Funnel to Tamadoge means that ultimately one person will get to be on top of the leaderboard and get the most impressive prizes. The presale will end on September 2nd, and now is the perfect chance for the investors to take part in this process and you can easily do it too. Tamadoge is equally interesting for the casual gamers looking to play every now and then or passionate players who won't settle for less than the best.
---
---
How to buy TAMA?
The presale of this token started on 25th July 2022. It should end on 2nd September, or if all tokens are sold out.
Everyone interested can buy TAMA with ETH or USDT, and there is no minimum amount of money required for the purchase. However, the Tamadoge team advised everyone who wants to buy the tokens to make the purchase of a minimum of $150 worth of ETH or USDT.
The price is $0.01 for 1 TAMA or $100 for 10,000 TAMA.
Here is a short guide on how to buy TAMA tokens:
Set up your wallet – Tamadoge uses Metamask or Trust Wallet to store tokens.
Obtain ETH or USDT – You will be able to buy TAMA with these funds
Visit the Tamadoge website – This is where the presale happens.
Make a purchase – Click on Buy, then click on Connect wallet and connect your wallet.
Buy Tamadoge – Enter the amount of TAMA coins you want to purchase and click Convert ETH.
Claim your tokens - Once the presale ends, you can collect your tokens by clicking the Claim button on the website.
---
---
Shiba Inu history
Shiba Inu (SHIB) was created by Ryoshi, and he presented this coin with the recognizable dog as a trademark that we all noticed pretty quickly. It is a widely popular meme coin that many people want to own. If anyone tells you now about the breed Shiba Inu, the first association will be the coin, not the actual thing you're talking about. This says plenty about the kind of interest people have in cryptocurrencies. Every new coin that appears simply gets immediate attention. Holding Shiba Inu coins brings lots of benefits, such as the possibility of trading it for fiat currencies or even exchanging it for Bitcoin.
There are also security features that protect coin holders against all kinds of misuse. Shiba Inu can be bought on the decentralized exchange known by the name ShibaSwap, but it is available on Uniswap, KuCoin, Atomic Wallet, Binance, and many other as well. In November last year, Shiba Inu started being accepted as a regular payment method, which will surely popularize it even more.
What is interesting is the fact that there is also a mobile app where you can look into the number of Shiba Inu coins, and there are numerous languages available, so the app can be used in China, Germany, Russia, and many other countries. Opening an account is very simple, so even inexperienced users can find their way easily.
---
---
What could the future of Shiba Inu look like?
If the trend continues this year too, the price of Shiba Inu will increase up to $0.0001 by the end of this year. It is expected that every year after that, until 2030, its price will continue to rise until it reaches its ultimate high of $0.01. When it comes to the utility, we can expect that at one point, it will act as a bridge in the form of an ecosystem between blockchains. The developers behind the project are even mentioning Shibarium, which is the second stage towards the ultimate goal.
It is expected that once this stage is fully laid out, it will greatly impact Shiba Inu's new price. However, one thing is a cause for concern for many Shiba Inu holders - Ryoshi, the founder of Shiba Inu, has deleted all the social media accounts. That caused various reactions. A certain number of people rationalized the possible reasons for his disappearance, and the others lost interest in investing in the coin. There is even a slight panic around this fact. From this point on, we can expect that it can go in two ways - either Ryoshi is doing this as a way to create hype around Shiba Inu so he can launch his next stage, or he is thinking about slowly decreasing his involvement in the project. Either way, the only thing left to do is to wait and see.
---
---
Conclusion
Shiba Inu is the coin we will hear a lot about in the coming months, and from what we can see so far, it is here to stay. Paying attention to what Elon Musk has to say regarding Shiba Inu will probably bring lots of surprises, and we can't wait to hear his opinion about it. Hopefully, we managed to shed some light on the connection between Elon Musk and Shiba Inu, and now you have a clear picture of what is going on there! On the other hand, if you wish to see how the story unfolds and, in the meantime, invest in something more tangible, then we recommend thinking about investing in Tamadoge. Not only will you get the chance to play an interesting game, but you will also get the chance to participate in an interesting project and cash in later on.
---
This article is sponsored by FINIXIO
---
This is a sponsored post. The opinions expressed in this article are those of the author and do not necessarily reflect the views of FXStreet. FXStreet has not verified the accuracy or basis-in-fact of any claim or statement made by any independent author. You should be aware of all the risks associated with trading and seek advice from an independent financial advisor if you have any doubts.
ETF News provides quality insights in the form of financial guides and video tutorials on buying and investing in stocks. We compare the top providers and provide detailed insight into their product offerings. We do not advise or recommend any provider but want to enable our readers to make informed decisions and trade on their own responsibility. Contracts for Difference ("CFDs") are leveraged products and carry a significant risk of loss for your capital. Up to 67 % of retail investor accounts lose money trading with the brokers compared on this website. Please make sure you fully understand the risks and seek independent advice. By continuing to use this website, you agree to our Privacy Policy.
Join Telegram
---
Follow us on Telegram
Stay updated of all the news
Recommended Content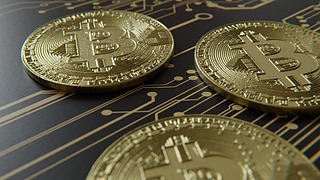 Bitcoin remains steadfast on the higher timeframe, amid news that spot BTC exchange-traded funds (ETF) discussions are now at the technical stage of approval. Specifically, talks with Spot BTC ETF issuers have advanced to key technical details, with Reuters indicating that it could signal a shift toward a potential approval.
More Cryptocurrencies News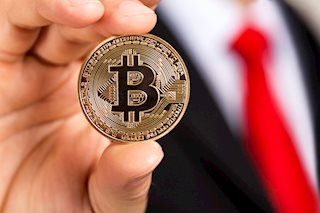 Bitcoin (BTC) price uptrend has sustained since mid-September on the weekly timeframe but has since slowed down following the lack of tailwinds to drive the market. All along, narratives, themes and speculation were the driving factors, inspiring a wave of fear of missing out (FOMO) in the market. As it turns out, FOMO is not enough anymore.
Read full analysis