The term 'shitcoins' has been used to describe popular altcoins that demonstrate price increases due to their strong social media presence. However, many shitcoins are proving to be long-term investment opportunities and are affordable at low prices.

This guide will review some of the best shitcoins to buy in 2022.
8 best shitcoins to buy now
1. Tamadoge
TAMA is the native currency of Tamadoge (TAMA) - a play-to-earn (P2E) project that leverages NFTs and crypto protocols to provide in-game rewards.
With TAMA, investors can purchase Tamadoge pets - NFT avatars that take the shape of dogs. These pets can be used on Tamadoge to compete with other users for points on a monthly leaderboard. The top performers are rewarded with TAMA.
Notably, TAMA tokens are deflationary assets. 5% of all tokens spent are burnt to help increase the long-term demand. With a total supply of 2 billion, 50% of all TAMA tokens are currently trading on presale for only $0.0125, making it one of the best penny cryptos to hold.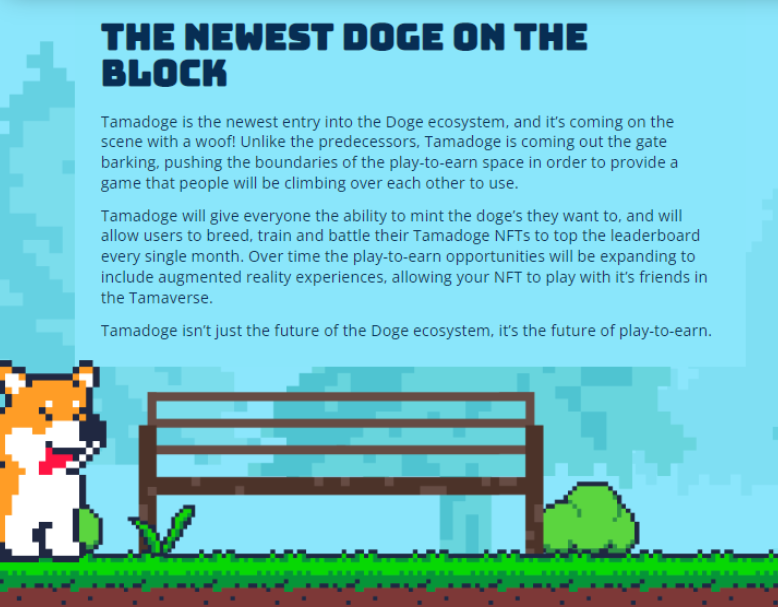 After completing its beta presale hard cap target of $2 million in 10 days, TAMA looks to collect $19 million by the end of the presale. The ongoing round has collected over $7.8 million worth of TAMA.
After the presale ends, TAMA will be launched on LBank and Uniswap - two of the most popular cryptocurrency exchanges in the sector. This can help increase the trading volume and potentially lift the TAMA price in 2022.
Follow the Tamadoge Telegram Channel to stay updated with the latest news and updates surrounding Tamadoge. Telegram admins will never DM you first.
---
---
2. Battle Infinity
Recently launched on PancakeSwap ( decentralized exchange), Battle Infinity (IBAT) is one of the top trending shitcoins to buy in 2022. Battle Infinity is a decentralized platform where players can access various P2E features with IBAT - the native cryptocurrency.
Due to the multiple use-cases that IBAT provides, the token has recently concluded one of the best crypto presales by selling out its 3-month presale cycle in just over 3 weeks. Since then, the token was launched on the PancakeSwap decentralized exchange (DEX) in August 2022.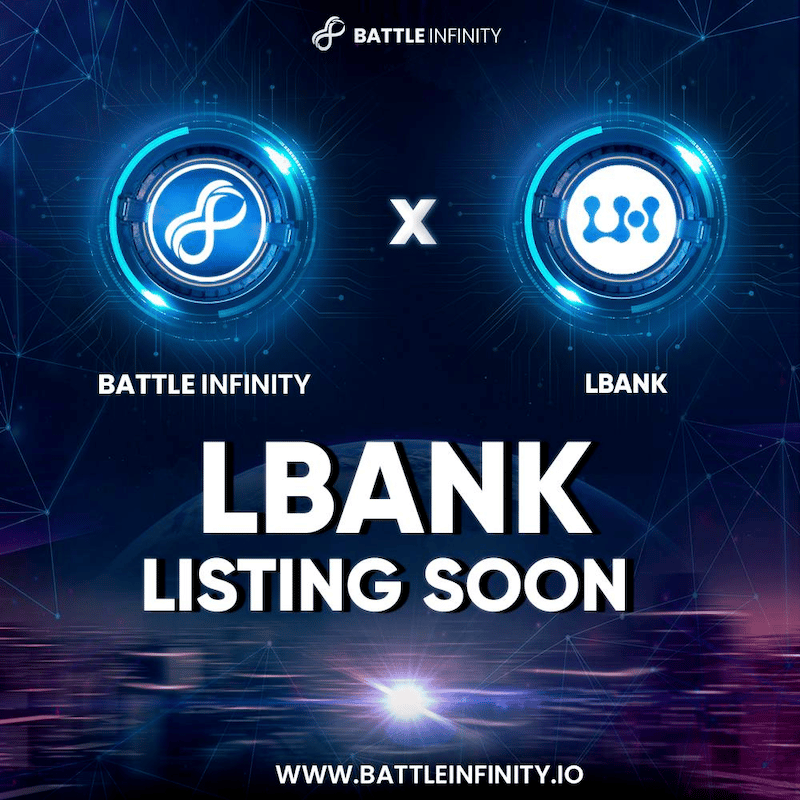 Notably, IBAT can be swapped and purchased from Battle Infinity's DEX - the IBAT Battle Swap. Battle Infinity also uses IBAT to allow players to purchase NFT protocols, designed as playable virtual avatars on their metaverse ecosystem - the Battle Arena.
After listing for presale at $0.0015 per token, IBAT touched the $0.01 levels - marking a near 6x price increase. This trending shitcoin can be purchased at only $0.0058, with a growing market cap of $57 million.
A token with a bright future ahead, IBAT will soon be listed on the popular centralized exchange (CEX) LBank on August 26th.
Join Battle Infinity's Telegram channel to get more updates on the project. Telegram admins will never DM you first.
---
---
3. Lucky Block
LBLOCK is the native cryptocurrency of Lucky Block - an NFT competition platform allowing players to participate in weekly draws to earn crypto rewards. Players can access Lucky Block's own NFT creations, participate in competitions and win rewards with the LBLOCK token.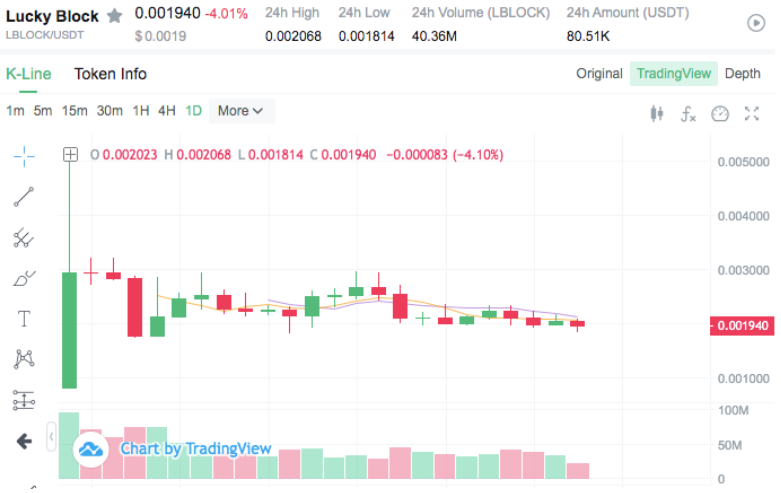 LBLOCK has recently released a new token version (V2) - an ERC-20 protocol supported on centralized exchanges such as MEXC. Moreover, the new token will be listed on Gate.io on September 1st - the 5th largest CEX in the crypto space.
Notably, the V2 token charges no transaction taxes from holders when trading LBLOCK. On the other hand, the original token attracts a 12% transaction charge. Before Gate.io lists LBLOCK's V2 on September 1st 2022, interested readers can choose to invest in the coin for only $0.0019.
---
---
4. Dogecoin
One of the most popular shitcoins to buy in 2022, Dogecoin was trading at less than half a cent in 2013. However, the popular meme token has since developed a strong social media backing and garnered public support from Elon Musk, the owner of Tesla and crypto enthusiast.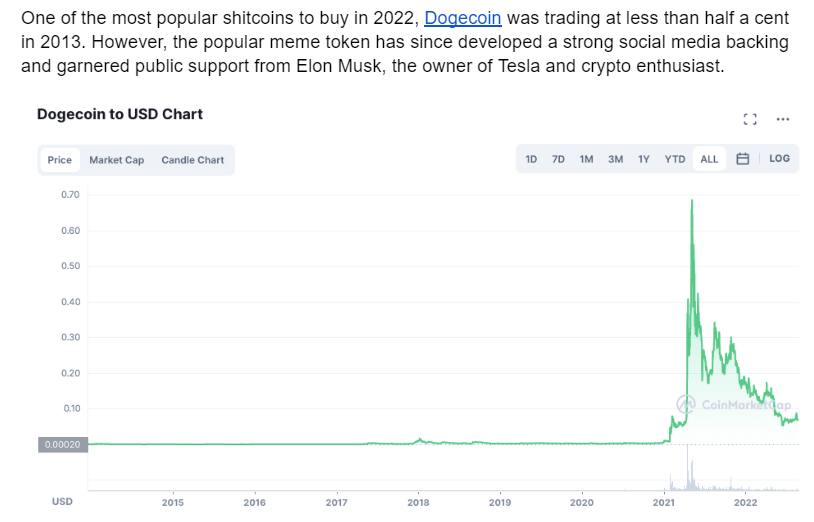 The token experienced a sensational breakthrough in 2021, soaring from $0.009 on January 1st to an all-time high (ATH) of $0.7 in May 2021. This marks a price increase of 7,677%. After the record highs, Dogecoin has plummeted to $0.06 per token.
High-risk investors can review Dogecoin as one of the popular shitcoins to watch in 2022.
---
---
Cryptoassets are a highly volatile unregulated investment product. No UK or EU investor protection.
5. Shiba Inu
Launched in early 2020, Shiba Inu positions itself as the self-proclaimed 'Dogecoin Killer'. Shiba Inu is an ERC-20 token that has become one of the biggest meme tokens in recent memory.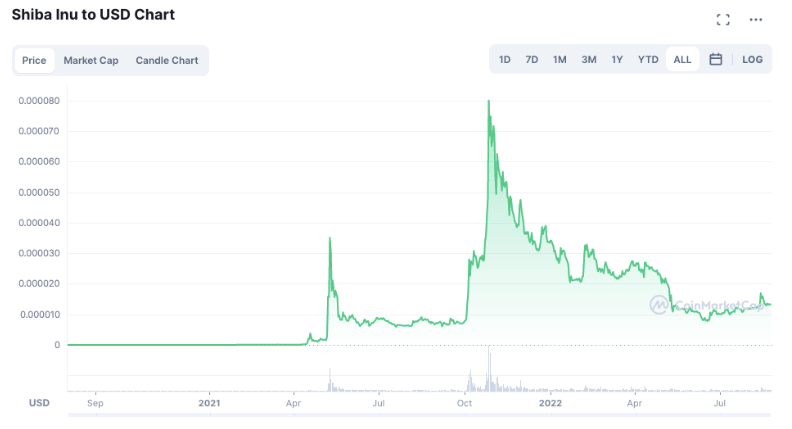 Since its early 2020 launch, the token has rewarded early investors with a monumental return on investment (ROI) of more than 860,000%. In October 2021, Shiba Inu briefly overtook Dogecoin as the leading meme token in the space. However, Shiba Inu currently has a market cap of $7.2 billion, which is 25% lower than Dogecoin's valuation.
---
---
Cryptoassets are a highly volatile unregulated investment product. No UK or EU investor protection.
6. ApeCoin
ApeCoin (APE) is a new cryptocurrency project launched by the team behind the Bored Ape Yacht Club (BAYC) - one of the biggest NFT collections of all time. An ERC-20 token, ApeCoin offers various governance and utility features to the platform members.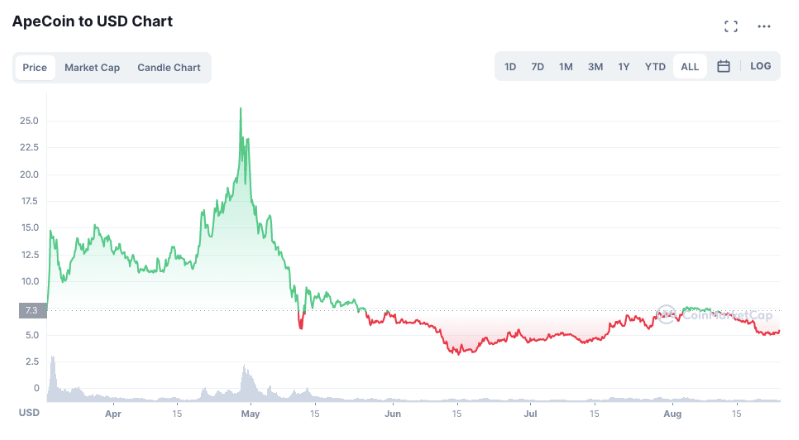 The decentralized platform can be used to conduct online purchases via Shopping.io - including products from Amazon, Walmart and more. Holders of ApeCoin (APE) can get a 2% discount when making these purchases.
After this shitcoin rose from $7 in March 2022 to nearly $40 in April, APE lost almost 90% of its valuation. Investors can purchase APE for $5.3 per token.
---
---
Cryptoassets are a highly volatile unregulated investment product. No UK or EU investor protection.
7. Yearn.finance
Yearn.finance is an aggregator service for various DeFi (decentralized finance) protocols - offering investors the opportunity to maximize their earnings potential. The project builds a range of automated incentives around its cryptocurrency, YFI, and offers yield farming initiatives and staking benefits.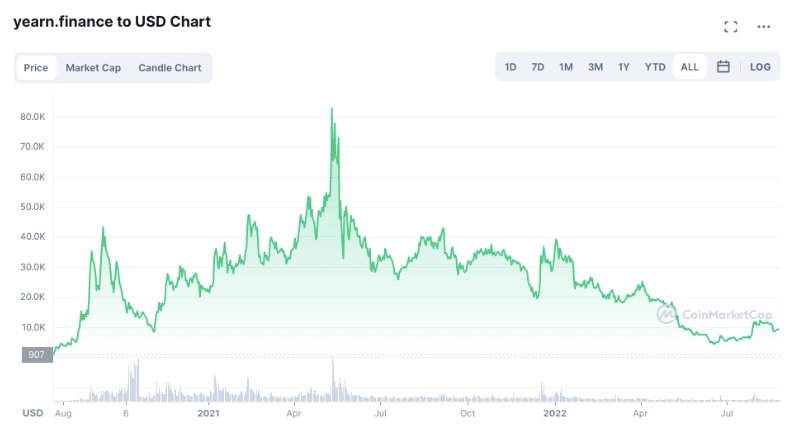 Notably, this popular cryptocurrency has a low total supply of 36,666 YFI tokens. Due to the limited supply, YFI trades at a staggering $9,200 with a current market cap of $339 million.
---
Invest in Yearn Finance via eToro
---
Cryptoassets are a highly volatile unregulated investment product. No UK or EU investor protection.
8. ANKR Network
Like yearn.finance, the ANKR Network is another web-3-based protocol to invest in 2022. This cryptocurrency lets platform users build and manage their own nodes on its proof-of-stake (PoS) blockchain.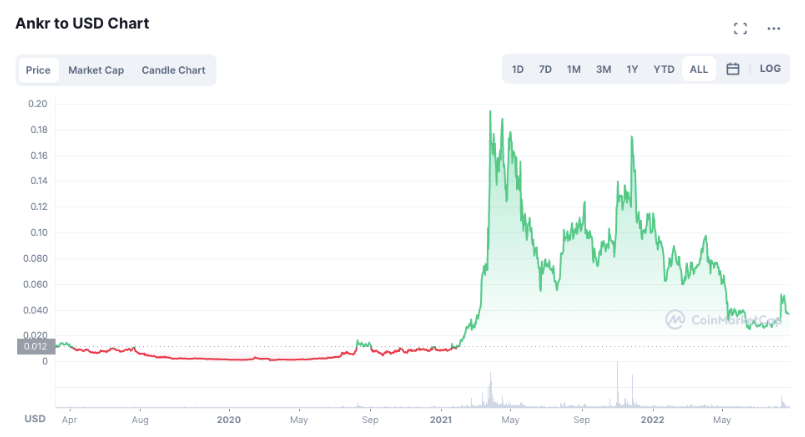 Leveraging ANKR, the native cryptocurrency, the network offers several application programming interfaces (APIs) to help developers communicate. Moreover, investors can access ANKR Earn to generate yield-earning opportunities, staking benefits and higher liquidity. This popular shitcoin is trading at only $0.03 per token, with a market cap over $350 million.
---
---
Cryptoassets are a highly volatile unregulated investment product. No UK or EU investor protection.
How to buy Tamadoge
Follow the steps below to buy Tamadoge - the best shitcoin in 2022.
Step 1: Set up a Cryptocurrency Wallet
Before buying the token, investors need to set up a TAMA-compatible cryptocurrency wallet, such as MetaMask.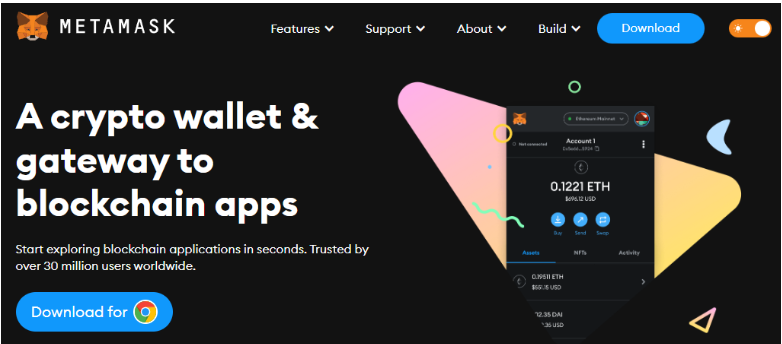 Traders can head over to MetaMask and click on 'Download'.
Step 2: Buy ETH or USDT
TAMA can be purchased directly by swapping ETH or USDT tokens.
Investors who do not hold these assets can buy the tokens from a suitable crypto exchange and transfer them back to their MetaMask wallet.
Step 3: Link MetaMask to Tamadoge Presale Platform
The next step is to visit the Tamadoge website and click on 'buy'. Click 'Connect Wallet' and choose their wallet provider to connect with the presale platform.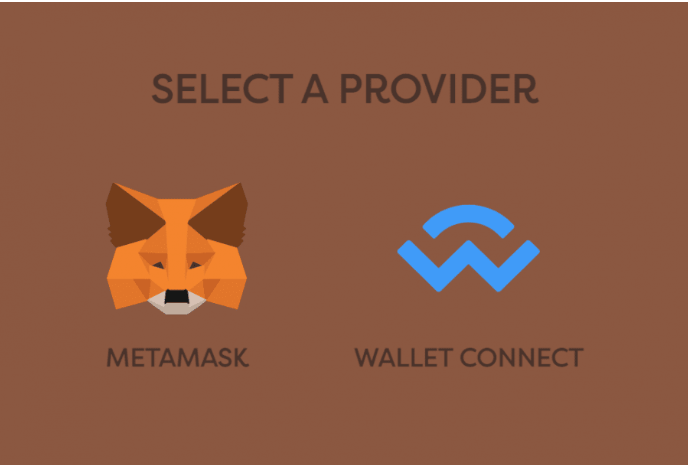 Follow the instructions to officially link the wallet.
Step 4: Buy TAMA Tokens
The final step is to buy TAMA by entering the token amount you wish to purchase (minimum 1,000 TAMA). Select 'Convert ETH' or 'Convert USDT'.
TAMA tokens can be claimed once the presale ends by clicking on 'claim' on the Tamadoge website's homepage.
It's also possible to buy TAMA using a debit/credit card via the popular fiat on-ramp Transak. That option will be available after connecting a MetaMask wallet.
---
Visit the Tamadoge Presale Now
---
---
This article is sponsored by FINIXIO
ETF News provides quality insights in the form of financial guides and video tutorials on buying and investing in stocks. We compare the top providers and provide detailed insight into their product offerings. We do not advise or recommend any provider but want to enable our readers to make informed decisions and trade on their own responsibility. Contracts for Difference ("CFDs") are leveraged products and carry a significant risk of loss for your capital. Up to 67 % of retail investor accounts lose money trading with the brokers compared on this website. Please make sure you fully understand the risks and seek independent advice. By continuing to use this website, you agree to our Privacy Policy.
Cryptos feed
Join Telegram
---
Recommended Content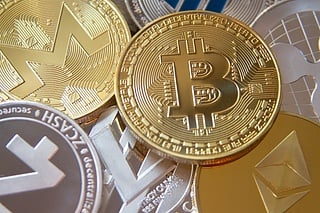 Cardano (ADA) price action is trading in more quiet waters as the spillover effects and aftermath of FTX and BlockFi bankruptcies are finally easing into the background.
More Cardano News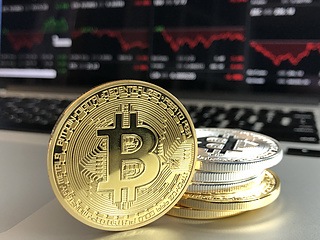 A massive bullish move is coming. In the last two articles, we have taken a look at why this is possible from a technical and on-chain perspective. In this weekly forecast, we will take a look at Bitcoin's monthly performance for the last decade and determine if this bullish outlook is possible.
Read full analysis