Why China Finds it Difficult to Weaponize the Yuan and US Treasuries
It looks so easy on paper. China can sell its holding of US Treasuries and/or weaken the yuan to offset the tariffs and boost exports. It is the first and easy answer from strategists, journalists, and some academics. Often times, it is presented as a novel idea; as if diplomats, investors, and policymakers have not thought it.
The point is not that China cannot sell its Treasury holdings or that it cannot devalue the yuan. The point that has already been explored, arguably ad nauseam, is that the costs are too high. It is these costs that are often under-appreciated by the "no Grandpa, this is the way you drink tea" crowd.
A common refrain is that China can sell its holdings of US Treasuries. Imagine, Xi says to Trump, reduce the tariffs or we are going to sell all of the US Treasuries we own, which is a bit more than $1.3 trillion. What would Trump be advised to do? Nothing. China cannot blackmail the US like that. The dollar bond markets in general and the Treasury market, in particular, is bigger than China.
The market can absorb the selling, and if needed the Federal Reserve could help. Trump has already called on the Fed to resume its asset purchases. The sharp decline in US yields in recent weeks means that there is a strong demand for Treasuries, despite the size of the deficit and lukewarm participation in some recent auctions.
China would not be able to harm the US in this way, but it would be harming itself. As it tried to sell its Treasury holdings, it would move the market in the first instance against it, undermining the value of the rest of its holdings. Ok, so China gets out of its Treasury holdings, which is where much of the analysis ends, what then? What does it do with its proceeds? Yes, it has been buying gold, but it is hardly sufficient. Its Treasury holdings are worth around five years of gold production (~3200 tons at $64 mln per ton).
The People's Bank of China would probably seek another bond market, but it would have to give up yield, security, and/or transparency. Consider that biggest alternative sovereign bond markets, Japan and Germany. Their yields are negative through 10-year maturities. There have been sessions in which Japan's benchmark 10-year bond does not trade. Japanese investors bought almost as many French bonds in March (~$28.5 bln) as they did in the previous 11 months, but the French bond market could not handle a trillion dollar inflow, and the yield curve is already negative out seven years.
Nor are we convinced that China is simply sitting with its Treasury holdings and collecting the coupon. Directly or indirectly, the Treasury holdings, like the PBOC dollar holdings also serve domestic purposes. China's external debt is estimated at around $2 trillion. Short-term debt is about 60%, which means that something on the magnitude of $1.2 trillion has to be refinanced this year and the bulk is thought to be in dollars.
China could drive the value of the yuan down. The costs to do this is also high, which explains why China has not done it for a quarter of a century. A purposeful devaluation would undermine China's other policy goals such as increasing the international use of the yuan and encouraging businesses to move up the value-added chain. A depreciating currency also feeds through to domestic price levels, and rising inflation could limit the PBOC's room to maneuver.
Like other observers, Trump anticipates the PBOC will ease policy in the face of the new tariffs, which do not apply to the goods in transit. Trump used it as a bludgeon in his fight with the Fed to ease rates, claiming if the Fed were to follow suit, the trade war would be won. There is scope for China to reduce its required reserves, which adds liquidity without cutting interest rates (volume not price), perhaps before the end of the quarter. If the yuan falls as a result of real or anticipated changes in monetary policy, or a result of a more significant risk-off shift, it is less problematic than if it was the direct goal.
A slightly weaker yuan has little impact on China's economy or the relative attractiveness of exports. To offset a 25% tariff requires more than a 25% currency devaluation because Chinese exports are import-intensive and the value-added actually incurred in yuan varies of course, but on many consumer goods and electronics, it is estimated at less than a third. We have read Chinese policymakers to signal comfort the dollar trading between about CNY6.70 and CNY7.0. The lower end was frayed a bit, though the dollar closed below CNY6.70 only a handful of times this year. The CNY7.0 area capped the dollar in late 2016/early 2017 and again in Q4 18.
The positions expressed in this material are a general guide to the views of Brown Brothers Harriman & Co. and its subsidiaries and affiliates ("BBH"), and are intended for informational purposes only. The opinions stated are a reflection of BBH's best judgment at the time the material was produced, and BBH disclaims any obligation to update or alter these views as a result of new information, future events or otherwise. Furthermore, these positions are not intended to predict or guarantee the future performance of any currencies or markets.
This material should not be construed as research or as investment, legal or tax advice, nor should it be considered information sufficient upon which to base an investment decision. Further, this communication should not be deemed as a recommendation to invest or not to invest in any country or to undertake any specific position or transaction in any currency. Investment decisions reflect a variety of factors, and BBH reserves the right to change its views about individual currencies at any time without obligation to inform third parties.
There are risks associated with foreign currency investing, including but not limited to the use of leverage, which may accelerate the velocity of potential losses. Foreign currencies are subject to rapid price fluctuations due to adverse political, social and economic developments. These risks are greater for currencies in emerging markets than for those in more developed countries. Foreign currency transactions may not be suitable for all investors, depending on their financial sophistication and investment objectives. You should seek the services of an appropriate professional in connection with such matters.
BBH, its partners and employees may own currencies discussed in this communication and/or may make purchases or sales while this communication is in circulation. The information contained herein has been obtained from sources believed to be reliable, but is not necessarily complete in its accuracy and cannot be guaranteed. Sources used are available upon request. Please contact your BBH representative for additional information.
This material is provided by BBH to recipients who are classified as Professional Clients or Eligible Counterparties if in the European Economic Area ("EEA"). This publication is approved for distribution in member states of the EEA by Brown Brothers Harriman Investor Services Limited, authorized and regulated by the Financial Conduct Authority. Unauthorized use or distribution without the prior written permission of BBH is prohibited. BBH is a service mark of Brown Brothers Harriman & Co., registered in the United States and other countries.
Analysis feed
---
Latest Forex Analysis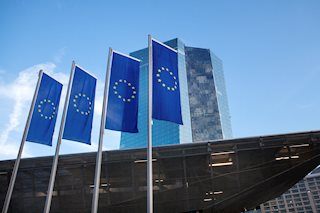 "The ECB is ready to do whatever it takes to preserve the euro." These famous words by Mario Draghi, President of the European Central Bank, are the centerpiece of his legacy.
Read more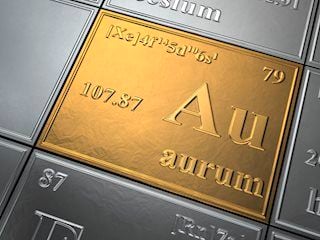 Despite economic challenges from Asia and uncertainty surrounding the Brexit, Gold prices step back to $1,491 amid Asian session on Thursday. An active economic calendar, including ECB, will be the key.
Gold News
---