Review and Preview
"This did not start as a financial crisis, but it is morphing into a major economic crisis, with very serious financial consequences," World Bank Chief Economist Carmen Reinhart told Bloomberg. "There's a long road ahead." – Brie Stimson, "Top World Bank Economist Says Coronavirus Pandemic Morphing Into 'Major Economic Crisis,'" www.foxbusiness.com, October 16, 2020.
The World Health Organization said Friday that Europe's coronavirus outbreak is "concerning" as the number of available intensive care beds continue to dwindle and near capacity in some regions. When adjusting for population, the number of new coronavirus infections in Europe has now overtaken the United States. Berkeley Lovelace Jr., "WHO Concerned About Europe's Coronavirus Outbreak as ICU Beds Near Capacity in Some Regions," www.cnbc.com, October 16, 2020.
The Trickster has returned. Mercury turned retrograde last Tuesday, October 13. His movements related to financial markets or political messaging might be more wily and difficult to predict than usual this time because his retrograde cycle overlaps with that of Mars (September 9 through November 13). Within a week of Mars turning retrograde, many stock markets of the world made multi-year or all-time highs, including the S&P and NASDAQ, on September 2. Last week, within a day of Mercury turning retrograde, many of these same markets have made a secondary high.
There are other geocosmic factors coinciding with the highs of both early September and October 12. In early September, Jupiter also turned retrograde, in a trine aspect to the Sun. Last Monday, October 12, as the DJIA, S&P, NASDAQ and so many other markets of the world made secondary highs, Jupiter was sextile to Neptune. Jupiter and Neptune are the planets of euphoria. Neptune is the planet associated with irrationality. Together they coincide with periods of irrational euphoria in the stock market.
What is most interesting – and perhaps a little irrational – is that the stock markets of the world are rising in tandem with an increase in cases of COVID-19. The highly anticipated and feared "second wave" of COVID-19 is underway. From a geocosmic standpoint, this is right on time, for not only is Mars retrograde, but it is making a waxing square aspect to Saturn, Pluto, and Jupiter from September 28-October 19. This is the first quarter phase of the Mars synodic cycle to these same three planets (known as the Capricorn Stellium, or Grand Conjunctions) that occurred March 20-31, the peak of the first wave of the COVID-19 pandemic and global stock market panic.
The pandemic has returned, but the stock market panic has not – at least, not yet. But note that as world equity markets made a secondary high early last week when Mercury turned retrograde, it was also the midpoint of the current Mars retrograde cycle. That high now serves as important resistance and marks a potentially important critical reversal date, which just happened to also be MMA's 3-star CRD (critical reversal date). Stock markets declined the next three days into a low on Thursday and then rallied again on Friday's new moon in Libra. The battle lines are thus drawn between last Monday's high and Thursday's low in U.S. stock markets.
Other world indices topped out anywhere from the Friday before (October 9) through Wednesday of last week (October 14). It doesn't matter. This is all within two trading days of Mercury turning retrograde and the midpoint of Mars retrograde. It is also the midpoint of the period when Mars retrograde formed its waxing square to the Capricorn stellium. It is the center of tension and stress for much of the world's population It is also a time that requires control of one's primal impulses for, under Mars retrograde, the aggressor is usually the loser. And under Mercury retrograde, decisions are often made that are pre-mature and will require revisions afterward. Financial markets are often indecisive due to contradictions between political announcements and economic reports. What was "on" is now "off" (debates). What was "off" is back "on" (stimulus talks and news about COVID-19 treatments and/or vaccination development). With the Trickster, the focus of attention changes quickly.
Short-term geocosmics and longer-term thoughts
If President Trump loses on November 3, one reason will be his failure to understand when someone who disagrees with him is acting on principle. He views everything in politics as personal – it's always about him. – "Trump's Misguided Swipe at Bill Barr," Review and Outlook, Wall Street Journal, October 12, 2020.
He (Biden) turned introspective when asked what it would say if he lost. "It could say I'm a lousy candidate, that I didn't do a good job. But I think, I hope, that it doesn't say that we are as racially, ethnically and religiously at odds as it appears the president wants us to be." – Jonathan Lemire, Will Weissert, and Darlene Superville, "Trump, Biden Go At It From a Distance in Town Halls," Associated Press, October 16, 2020.
When I look over my shoulder
What do you think I see
Some other cat lookin' over
Over his shoulder at me
He is strange
Very, very, very strange
You've got to pick up every stitch
That punk's out to make it rich
Oh no, must be the season of the witch
– Lyrics from a song by Donovan, Columbia Studios, 1966.
It is hard to believe that this election will end in two weeks. It is hard to believe because it seems as if it has been going on for years. It is hard to believe because both Mercury and Mars are retrograde going into Election Day on November 3 (Mercury turns stationary direct that day). With Mercury and Mars retrograde, or with hard aspects involving Neptune, you cannot believe what you read, see, or hear. It is also hard to believe that the election results will even be known on Election Day because of the retrogrades. It may take time to get anything close to an accurate and complete count. Mail-in voting under Mercury retrograde could be even more challenging than even Trump predicts.
The latest polls from Real Clear Politics show Biden leading Trump by 8.9% as of last week, down from over 10% the week before. And the Rasmussen poll that I watch most closely shows Biden's lead has shrunk from 12% a week earlier to 5% as of Wednesday, October 14.
Mercury, the Trickster, has turned retrograde in Scorpio. The Sun will ingress from Libra to Scorpio this week, October 22. Mercury rules information, news, and communications. Scorpio's nature is to investigate, dig deep and find something to reveal that can be shocking and change the arc of the discussion. Do not be surprised if some very disturbing revelation is announced in the next two weeks. Together, the heavy emphasis of Mars and Mercury retrograde, with Scorpio highlighted, could be an occasion for low-minded politicians to reveal their "dirtiest" tricks, most negative revelations, regarding their opponent, in order to gain power (Scorpio pertains to power).
How this will affect financial markets will also be tricky, for Mercury the Trickster has a way of offering up conflicting messages. Financial markets could either bounce around back and forth like a see-saw between now and the election. Or they could make a big break, consistent with Mars in Aries square Jupiter in Capricorn on Monday, October 19. There are two keys here. First, the high of last Monday, October 12, is critical resistance now. A close above that level eliminates its term as a critical reversal date. Second, we are now headed to the third most powerful geocosmic time band of the year, November 3-19, which contains the third passage of the Jupiter/Pluto conjunction (November 12) and Mars turning direct (November 13-14). Both of these are Level 1 signatures as reported in our research studies published in The Ultimate Book on Stock Market Timing Volume 3: Geocosmic Correlations to Trading Cycles. Jupiter/Pluto has an impressive 88% correlation to primary cycles within 11 trading days. Mars direct has a 75% correlation to primary cycles (crests or troughs) within 11 trading days. These are huge numbers.
If the stock market can get over the Trickster's tendency to reverse directions every 1-4 days and start breaking out one way or the other, we could witness something jaw-dropping in the next 3-4 weeks. It might take an earth-shattering Scorpionic revelation to make this happen, but this is the "Season of the Witch." And, "That punk's out to make it rich." Just don't let it be at your expense.
Disclaimer and statement of purpose: The purpose of this column is not to predict the future movement of various financial markets. However, that is the purpose of the MMA (Merriman Market Analyst) subscription services. This column is not a subscription service. It is a free service, except in those cases where a fee may be assessed to cover the cost of translating this column from English into a non-English language. This weekly report is written with the intent to educate the reader on the relationship between astrological factors and collective human activities as they are happening. In this regard, this report will oftentimes report what happened in various stock and financial markets throughout the world in the past week, and discuss that movement in light of the geocosmic signatures that were in effect. It will then identify the geocosmic factors that will be in effect in the next week, or even month, or even years, and the author's understanding of how these signatures will likely affect human activity in the times to come. The author (Merriman) will do this from a perspective of a cycles' analyst looking at the military, political, economic, and even financial markets of the world. It is possible that some forecasts will be made based on these factors. However, the primary goal is to both educate and alert the reader as to the psychological climate we are in, from an astrological perspective. The hope is that it will help the reader understand the psychological dynamics that underlie (or coincide with) the news events and hence financial markets of the day. No guarantee as to the accuracy of this report is being made here. Any decisions in financial markets are solely the responsibility of the reader, and neither the author nor the publishers assume any responsibility at all for those individual decisions. Reader should understand that futures and options trading are considered high risk.
Analysis feed
---
Latest Forex Analysis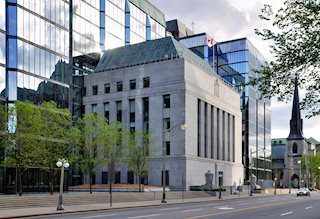 In a widely expected decision, the Bank of Canada (BoC) announced on Wednesday that it left its key rate unchanged at 0.25% following its October policy meeting.
Read more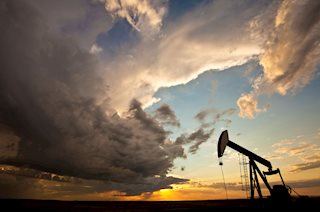 Prices of the WTI remain on the defensive albeit off lows. Demand concerns dragged prices to 3-week lows near $37.00. EIA reported an unexpected 4.3 mb build during last week.
Oil News
---