Weekly Column: Stocks plunged
Review and Preview
Stocks plunged Friday as a rebound in COVID-19 infections began to slow America's reopening from economically wrenching lockdowns meant to curb the pandemic's spread. The U.S., which has the most cases in the world, recorded an all-time high of about 40,000 new ones on Thursday after states and cities began allowing people back in stores, restaurants, and public gathering spots such as beaches. – James Langford, "Stocks Slide as Coronavirus Spike Slows US Reopening,"www.foxbusiness.com, June 26, 2020.
Stephen Roach, Yale University senior fellow and former Morgan Stanley Asia chairman, has a warning for U.S. dollar bulls. The prominent economist says that the era of the U.S. buck may be coming to an end and is forecasting a 35% decline soon in the U.S. currency against its major rivals, citing increases in the nation's deficit and dwindling savings. (He) said that the rise of China and the decoupling of the U.S. from its trade partners is setting the stage for a dramatic weakening of the U.S. currency in the next few years that is likely to end the supremacy of the monetary unit as the world's reserve currency.-Mark DeCambre, "The Dollar is Going to Fall Very, Very Sharply, Warns Prominent Yale Economist," www.marketwatch.com, June 23, 2020.
This is almost the month that was. June 2-30 is one of the most powerful geocosmic time bands of the year, in a year that contains several powerful geocosmic time bands. There are eight geocosmic signatures within the same month (June), which include four Level 1 types (the most consistent correlation to primary cycle highs or lows) marking this as an important period of geocosmic activity. Along with those eight geocosmic signatures, we can add two powerful eclipses, and the wild heliocentric Mercury transiting through Sagittarius (June 16-28). We can reflect on the events of the past month and see that June has indeed been a critical month, from the re-opening of world economies, to the resurgence of record new cases of the COVID-19 in the U.S., to protests against police and racial profiling that has led to riots, looting, and the call to defund the police, to tearing down statues that are part of America's history and culture. It has been a month of civil unrest and collective angst that will be remembered for a long time.
It has also been a month – and a week – that witnessed the NASDAQ make a new all-time high on Tuesday, June 23, along with a new 7-year high in Gold as it reached 1796 on Wednesday, June 24, just one day before Venus ended its retrograde motion on June 25. Neither the NASDAQ nor Gold were accompanied by new highs in related markets. That is, the DJIA and S&P did not make new all-time or even a primary cycle high last week, and Silver did not make a new multi-year or even cycle high either. Thus, both equities and metals are exhibiting a case of intermarket bearish divergence from last week's three-star critical reversal date. Crude Oil also put in a new post-crash high of 40.66 last Tuesday, June 23. Our three-star CRD (geocosmic critical reversal date) was June 19-22.
Equity markets throughout the world either made a new post-crash high June 19-23, or a secondary high then, with cases of intermarket bearish divergence in every region. But now we start a new month, and June's heavily-laden geocosmic time band will come to an end this week with the second passage of the powerful Jupiter conjunct Pluto aspect on June 30, a geocosmic signature whose dynamics are symbolic of "extreme measures."
Short-term geocosmics
The IMF said Wednesday that the global economy would shrink 4.9% this year compared to its April estimate of 3%. Among the hardest hit economies will be the U.S., which is forecasted to shrink 8% this year. – Josh Zumbrum, "IMF Sees an Even Sharper Contraction," Wall Street Journal, June 25, 2020.
The triple retrogrades of Saturn, Venus, and Jupiter, May 10-14, correlated with the re-opening of the U.S, and other world economies. But it also correlated to the resurgence of COVID-19. And now here we are in another triple planetary station period (Mercury and Neptune turn retrograde and Venus turns direct), June 18-25, and we are right back to the fears and rising number of outbreaks of the coronavirus that were present in March and April.
The concept of "panic and hysteria" (the other side of "irrational exuberance") belong to the planetary themes of Jupiter in hard aspect with either Uranus, Neptune, or Pluto. And sure enough, the second passage of the Jupiter/Pluto conjunction is also upon us this week, June 30. The first passage was April 4, the height of the panic +/- 2 weeks. Not only that, but Saturn will now retrograde back into Capricorn on July 1, after its brief fling in Aquarius March 30-July 1. We are returning to the days of late March again, except the economies are open this time (or will they be closed again?). We are back to the cosmic challenge of the "Capricorn Stellium," where Jupiter, Pluto, and Saturn are transiting through Capricorn.
People ask: "How long will this threat of the pandemic last?" Well, matters began improving shortly after Saturn departed Capricorn for Aquarius on March 21 and the first passage of Jupiter and Pluto on April 4. That period was the peak of lethality. Now that Saturn is retrograding back into Capricorn, where it will stay until December 17, the contagion could remain around until then. We also note that: 1) the third and final passage of the Jupiter/Pluto conjunction in Capricorn will occur November 12, 2) Mars will make a three-passage square to Jupiter, Pluto, and Saturn August 4, 2020 through January 23, 2021, and 3) the transit of Neptune will move off its opposition to the super-degrees of 15-19 degrees of Virgo in February 2021. Thus, from the cosmic perspective. it continues to look as if this health threat will have a second peak October 2020-February 2021. And then it consumes less and less of our attention.
With this in mind, it also stands to reason that international travel bans could remain in effect through the end of this year, which doesn't bode well for airlines, hotels, and travel and tourist -oriented businesses. Jupiter and Sagittarius rule long-distance travel, and both Saturn and its ruler Capricorn pertain to restrictions. Thus, when you consider that Jupiter (travel) is in Capricorn (restriction) and moving towards its conjunction with Saturn (restriction) on December 21, you can see the astrological correlation to "travel bans." Jupiter and Saturn begin to separate after December 21, and Jupiter will have ingressed out of Capricorn and into Aquarius then as well. It will be time for international travel again after that.
Shorter-term, this week is important because Jupiter will conjoin Pluto on Tuesday, June 30, and Mercury will meet the midpoint of its retrograde cycle on Wednesday, July 1. In the first case, Jupiter/Pluto aspects can correlate to an exaggerated fear that everything is falling apart, that the country or the world is spiraling out of control. But it is in Capricorn, so it is unlikely that it is really spinning out of control. This is more on irrational fear. With Capricorn, the forces demanding law and order will be every bit as loud as the demand to tear things down and invite chaos. Jupiter and Pluto may like chaos, but Capricorn doesn't, and these planets are in Capricorn's house. Capricorn says you are welcome into my home, but this does not give you the right to paint my walls. You must obey my rules (laws) or pay the consequences.
The middle of Mercury retrograde is also important from a market-timing consideration. Any market that did not reverse within 2-3 days of the retrograde (June 18) is a likely candidate to make a reversal from a high or low that happen on the midpoint of the retrograde cycle, +/- 1 day (July 1).
There is another important time band approaching in which the Sun will be in opposition to Jupiter, Pluto, and Saturn, July 14-20. Mercury also turns direct on July 12. Oppositions represent turning points. The combination suggests that the situation starts to get clearer and decisions are likely to be made with a new sense of awareness. Each of these oppositions is a Level 1 correlation to primary cycle highs or lows. Thus, markets are apt to change directions then. But this could also be a time of new political directives. Decisions will likely be made that can affect the economy and financial markets, and possibly the message of "Law and Order" will be very loud.
That's seems to be the theme of the next 2-3 weeks: Law and Order. New laws or rules to deal with the lack of order. This principle can prove to be of value to those who strive to apply discipline to their work. With discipline (all those Capricorn and Cancer planets!), there can be great success and accomplishment during this time. Without discipline and sticking to the plan and/or schedule, one is inviting conflict, chaos, and losses. This is not a hard choice to make for those who are aware of the choice.
Disclaimer and statement of purpose: The purpose of this column is not to predict the future movement of various financial markets. However, that is the purpose of the MMA (Merriman Market Analyst) subscription services. This column is not a subscription service. It is a free service, except in those cases where a fee may be assessed to cover the cost of translating this column from English into a non-English language. This weekly report is written with the intent to educate the reader on the relationship between astrological factors and collective human activities as they are happening. In this regard, this report will oftentimes report what happened in various stock and financial markets throughout the world in the past week, and discuss that movement in light of the geocosmic signatures that were in effect. It will then identify the geocosmic factors that will be in effect in the next week, or even month, or even years, and the author's understanding of how these signatures will likely affect human activity in the times to come. The author (Merriman) will do this from a perspective of a cycles' analyst looking at the military, political, economic, and even financial markets of the world. It is possible that some forecasts will be made based on these factors. However, the primary goal is to both educate and alert the reader as to the psychological climate we are in, from an astrological perspective. The hope is that it will help the reader understand the psychological dynamics that underlie (or coincide with) the news events and hence financial markets of the day. No guarantee as to the accuracy of this report is being made here. Any decisions in financial markets are solely the responsibility of the reader, and neither the author nor the publishers assume any responsibility at all for those individual decisions. Reader should understand that futures and options trading are considered high risk.
Analysis feed
---
Latest Forex Analysis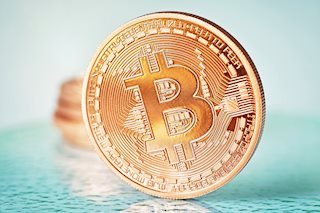 Bitcoin tried to regain market share and activated sales in the Altcoin segment. BTC/USD, ETH/USD and XRP/USD are looking for supports and a rebound to push them to new elative highs. The current compression on the XRP/USD chart could trigger an exploding movement.
Read more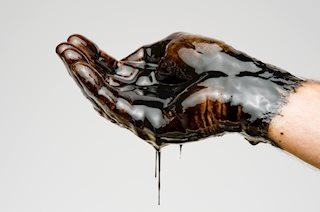 WTI (August futures on Nymex) extends the steep declines seen on Thursday to drops over 1.50% in the European session this Friday. The oil bears breach the 39 level to hit the lowest levels in eight days at 38.76.
Oil News
---