Time for divorce between Catalonia and Spain?
So what would the U.S. do if Wisconsin decided to secede to Canada, or their own country with their own currency and they could finally use their own language! HA! Just kidding… But think about that for a minute, how would that effect the overall economy of the U.S.? Well, it would take away about $200 Billion of GDP, but when a country has a GDP of nearly $20 Trillion, does $200 Billion even count as a hill of beans? I know, I know, we've all become Comfortably Numb when it comes to the size of dollar amounts these days, and $200 Billion isn't anything to snub your nose at, but think about this for a minute, there would be some hand wringing, so sweaty foreheads, and some sawdust left on the floor, but eventually, other states of the U.S. would make up for the loss of Wisconsin..
And so that brings me to Spain and the potential loss of Catalonia… Now, granted, Spain is not as large as the U.S. in terms of GDP, but Spain is a part of the Eurozone, which has a GDP that rivals that of the U.S. So, keep that in mind as we go along here…
Catalonia has been attempting to secede from Spain for many years… And then The region was granted a degree of autonomy once more in 1977, when democracy returned to the country after having it taken away from them by Francisco Franco (Spain's leader) in 1938.
The Catalans did not give up though, and independence grew steadily until July 2010, when the Constitutional Court in Madrid overruled part of the 2006 autonomy statute, stating that there is no legal basis for recognizing Catalonia as a nation within Spain.
That was like opening Pandora's Box, and the wheels of motion for Catalonia's independence from Spain got rolling. And then the straw that stirs the drink, the proverbial straw that broke camel's back, and so on happened. The 2011 discovery of all the hidden debt in the Eurozone, and Spain was a part of the infamous PIIGS… (Portugal, Ireland, Italy, Greece & Spain) The people of Catalonia had always figured that they were propping up the rest of Spain, and thought that they would have no more of this!
In 2014, the Catalans voted by an 80% margin to secede from Spain, but that vote was quickly dismissed by Madrid. But that didn't stop the Catalans, and they tried again, and again. And finally a referendum was put on the ballot in Catalonia for the last week of September. The Spanish Constitutional Court suspended any talks of seceding, and Gov't troops stormed the polling places and seized the ballot boxes. There were ugly scenes, of Govt. force. But before the ballot boxes were seized, the Catalan election officials said that 2.26 million votes had been counted with 90% voting Yes to leave Spain.
Catalan President, Carles Puigdemont, ( I know I did a double take on his first name too, thinking that he either left out an "h" or needed to change an "e" to an "o"!) said that the results are a mandate for Catalan independence, and that he was looking forward to negotiating with Madrid..
So, what does this mean for Spain, the Eurozone and more importantly the euro? Well, if we go back to our example at the top, and ask, what would happen to the U.S. if Wisconsin were to leave? I think we all agreed that initially it would be a blow to the gut of the U.S. economy, but eventually other states would take up the slack, and then things would be back to normal..
I think that same applies here… As far as the Eurozone as a whole is concerned, but we do that question of what does Catalonia's leaving does to Spain' economy? Well, if it gives the Eurozone as a whole blow to the gut, then it really kicks the stuffing out of Spain's economy, but to leave the Catalan's would have to pay Spain $52.5 Billion that it owes the Central Gov't of Spain. So, that does ease the burden a bit the first year, and give the other regions in Spain a chance to pick up the lost pieces.
I think that for the most part, most of the negativity has been traded with the euro, as the single unit had risen to 1.20 just last month before this election fiasco. This and the political uncertainty in Germany, where a new Coalition Gov't. must be formed, and there's been no news on this front in two weeks, so the euro has given back some of its 2017 gains VS the dollar, as it trades with a 1.17 handle as I write.
Having said that though, the euro could see more downward movement when the vote becomes official and the two parties agree to meet and negotiate the exit from Spain…
Some side facts about Catalonia… Should this all come to fruition, and I don't see why it wouldn't, Catalonia would have the 34th Largest Economy in the world… Just goes to show you what $200 Billion in GDP can get you at the table… In this case I don't think that Catalonia would even have a seat at the "kids table"… But, it's a place in the world, and that counts…
Its GDP per capita would be $35,000, which would make it wealthier than South Korea, Israel or Italy.
And finally… did you know that in Catalonia, they speak their own language, and not Spanish like the rest of the country? The proportion of the population that understand Catalan, the region's primary language is 95% An estimated 10 million speak Catalan worldwide - primarily in Catalonia, the Valencian Community, the Balearic Islands and France… So, there you have it… Can you believe that a marriage brought the two countries together in the first place? And now Catalonia wants a divorce… Seems the Catalans believed they were doing too much of the heavy lifting in the marriage… And had watched their partner go out and spend his way into mountains of debt. No, no, no, it was time for a divorce…
Feed news
Join Telegram
---
Recommended Content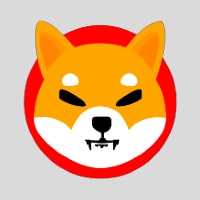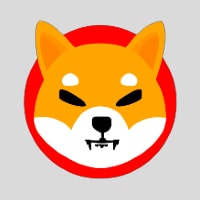 Shiba Inu price shows a resilience that has not only kept it above a significant support level but also managed to slowly catalyze a move that could result in a 60% upswing.
Read more

Tap into our 20 years Forex trading experience and get ahead of the markets. Maximize our actionable content, be part of our community, and chat with our experts. Join FXStreet Premium today!
BECOME PREMIUM
---