Technology stocks continued to soar last week
Technology stocks continued to soar last week, rising nearly 3% as the broader tone of the markets settles down. Robust US economic data also added to the "feel good" mood and "better than expected" earnings in the financials (big banks) reinforced the fact that the consumer is alive and well. Toss in the better Chinese economic data* and you just can't believe it! So the algos just couldn't get enough and the market surged, repeatedly setting new highs, with the Dow adding 50 pts, S&P added 12 pts, the Nasdaq tacked on 31 pts, and the Russell lost 5 pts. Remember, it is only January 21st and the indexes are all up on the year: The Dow +2.8%, the S&P up 3%, the Nasdaq is up 4.5%, and the Russell is ahead by 3.2%. Are we in for another +30% year, or is the market (and investors) just a bit too happy at the moment?
(See my appearance on CNBC Friday morning on Squawk on the Street)
(*Chinese economic data: Industrial production rebounded to 6.9% in December, beating all the forecasts while marking the fastest pace of economic expansion in 9 months. This helped GDP come in at 6.1% for the year, in line with expectations but was defined as "slow" by the street. All of this while the "trade war" was sure to cause the global economy to circle the drain, which it has not.)
That is really the question. I mean, what is really going on here? Most analysts/strategists have been expecting a return to normal (defined as the longer term average: 8% – 10% maybe 12% all in) and it's not even the end of January and the indexes are up 3+%! I mean, are we all getting lulled into this sense of calm that is sure to bite us all in the "arse?" And while the market doesn't have to do anything (like back-off), the "odds" tell us that after weeks of nothing but up, there has to be a day of "down." The concern is that if we get some innocuous headline that suddenly checks a box, the move lower will be swift, as the retreats always happen twice as fast. Then you'll hear everyone say "I told you so..."
I mean, there is a lot on the menu in the weeks ahead that could derail this ongoing rally. More earnings news, (can it all be as good as last week?) more economic news, and more political news (think impeachment and Iowa caucuses just 13 days away). That is sure to add excitement to the picture if not some risk re-adjustment as we begin to get an idea of which Democrat is the one really appealing to the masses and which sectors of the economy should we be on guard for.
The impeachment trial begins in earnest in the Senate today with the seven Democrats arguing that Trump committed "high crimes and misdemeanors" by withholding aid to Ukraine, hoping to get some dirt on Joey Biden ahead of the election as well as blocking a congressional investigation. This trial is due to run every day (except Sunday) beginning at 1 pm. Sure to be full of pictures and documents, it is sure to demand the attention of investors both at home and abroad, more so for the intrigue versus anything else. But we must ask, could there be anything that becomes exposed that could cause the markets to stir? What does Lev Parness really know? We are about to find out. But in the end, this is all about the drama of it all, the coming primaries will affect risk and pricing more than this trial.
Yesterday, while we were celebrating MLK Day in this country, the rest of the world was trading. Markets ended mixed to slightly lower on Monday. Moody's cut its rating on Hong Kong from Aa3 to Aa2 (see below), the PBoC left the five-year prime rates unchanged (expected) and the BoJ (Bank of Japan) kept its short term rates at -0.1% while keeping the 10 year bond a 0%, in line with expectations.
The IMF (International Monetary Fund) made some commentary about global growth saying:
"Global growth will accelerate this year to 3.3% from 2.9% last year..."
Now while 3.3% is good, it is down from the original 3.4% forecast. It was a bit of downgrade to the outlook as they cited continued unrest in the Mideast and the potential for ongoing trade tensions between Donny and Xi Xi. On the other hand, they did upgrade China on the back of the Phase One trade deal, but did say that both sides need to "push on and come up with a more durable agreement." You can be sure that global GDP will be one of the topics (besides climate change) of discussion this week at the World Economic Forum (WEF) in Davos, Switzerland.
Speaking of climate change, did you see the Bloomberg article about Tesla and Lonnie Musk? He is mowing down a forest in the German hillside (outside Berlin) to build a Gigafactory. Where is the outrage? Is there nowhere else, barren land, that would work? He has to destroy the environment to save the Earth by building electric cars and in the process destroy the Earth? But it is Lonnie Musk, and apparently he can do as he pleases, as the environmentalists look the other way.
Overnight, the coronavirus in China has killed six people so far and has infected at least another 200 ahead of the lunar new year which will see millions of people travelling as the virus has entered a new phase. Airports around the world on alert and markets are lower (Recall the SARS virus, also out of China that rocked the markets back in 2002/2003). After the Moody's downgrade on Monday, markets in Asia took a break. Hong Kong got smacked while the others traded lower. While the downgrade is a negative, the sense is that it should not really have an impact on activity. Could this be that "innocuous event?" I mean, first the Moody's downgrade, then the IMF downgrade, now an unexplained virus. What's next?
By the end of trading on Tuesday Japan was -0.9%, Hong Kong -2.80%, China -1.71% and ASX -0.19%.
European stocks are lower as well, as investors there react to the Moody's downgrade and the coronavirus. UBS misses on the top and bottom lines sending banking stocks lower and retailers also retreating as concern over the spreading virus is now expected to disrupt spending in the region during this big holiday period.
In addition, let's not forget DAVOS, which begins today. Expect all of the cable business channels to be broadcasting live from there as they all fight the "first" interviews. 17-year-old Greta Thunberg will be sure to point out that so many attendees came in by private jets (further destroying the climate) and will be joined by world and business leaders. Trump to offer the keynote address at 5:50 am est.
In early trading, FTSE -1.15%, CAC 40 -1.08%, DAX 0.45%, EUROSTOXX -0.83%, SPAIN -0.93% AND ITALY -1.68%.
US futures are DOWN (yes you read that correctly). Dow futures off 86 pts, S&P's down 14, Nasdaq down 48, and the Russell off by 8 pts. Futures were off more but appeared to have rallied a bit as Trump took to the podium. There is no US economic data today, so the focus will be on earnings, (HAL, IBM, NFLX, UAL, AMTD, COF and IBKR to name a few), Davos and DC.
The S&P ended Friday at 3329, even further into the new century as earnings and trade talk continued to ignite the flames. This morning it feels like the market wants to re-group a bit, maybe we did hit a bit of resistance. Even if we did, do not expect it to fall out of bed (just yet). Trend line SUPPORT (in the event of a down day) is at the 3250 level, while the 50 day moving average is down is even lower at 317. While I do not expect us to test it just yet, it is good to know where the bodies lie.
Linguine w/Artichokes and Pancetta
Here is a dish that incorporates the great tastes of Artichokes and Pancetta... this is a classic Italian dish that I first had years ago at the home of very dear friends... This is easy to make and always, always a great first dish to serve at a dinner party...
For this you need: 8 Small Artichokes (use frozen but thaw first) cut into Pieces, Olive Oil, 1 diced yellow Onion, 2 Cloves Garlic - minced, Pancetta Diced, Dry White Wine, s&p, Chopped Fresh Parsley, 1 Pound of Linguine, splash of lemon juice and fresh grated Parmigiana.
Bring a pot of salted water to a rolling boil.
In a sauté pan, heat the oil and add the onion and pancetta. Cook over medium heat until the onion is soft and the pancetta is cooked maybe 10 minutes. Now add the garlic and cook another minute or two.
Next add the artichokes, some white wine and a squeeze of fresh lemon juice - bring to a boil.
Reduce the heat to low and cook until the artichokes are tender - maybe 10 minutes. Season with s&p. Toss in the chopped parsley and mix.
Now cook the linguine until al dente - like 8 mins or so... drain - always reserving a mugful of the pasta water. Toss the linguine into the large sauté pan and mix well. Keeping the heat on low. If the pasta absorbs all of the liquid - add in some of the reserved water to remoisten. Toss - add in a handful of cheese - toss again and serve immediately in warmed bowls. Have extra cheese on the table for your guests. Serve with your favorite chilled white wine
General Disclosures
Information and commentary provided by ButcherJoseph Asset Management, LLC ("BJAM"), are opinions and should not be construed as facts. The market commentary is for informational purposes only and should not be deemed as a solicitation to invest or increase investments in BJAM products or the products of BJAM affiliates. The information contained herein constitutes general information and is not directed to, designed for, or individually tailored to, any particular investor or potential investor. This report is not intended to be a client-specific suitability analysis or recommendation, an offer to participate in any investment, or a recommendation to buy, hold or sell securities. Do not use this report as the sole basis for investment decisions. Do not select an asset class or investment product based on performance alone. Consider all relevant information, including your existing portfolio, investment objectives, risk tolerance, liquidity needs and investment time horizon. There can be no guarantee that any of the described objectives can be achieved. BJAM does not undertake to advise you of any change in its opinions or the information contained in this report. Past performance is not a guarantee of future results. Information provided from third parties was obtained from sources believed to be reliable, but no reservation or warranty is made as to its accuracy or completeness.
Different types of investments involve varying degrees of risk and there can be no assurance that any specific investment will be profitable. The price of any investment may rise or fall due to changes in the broad markets or changes in a company's financial condition and may do so unpredictably. BJAM does not make any representation that any strategy will or is likely to achieve returns similar to those shown in any performance results that may be illustrated in this presentation. There is no assurance that a portfolio will achieve its investment objective.
Definitions and Indices
The S&P 500 Index is a stock market index based on the market capitalization of 500 leading companies publicly traded in the U.S. stock market, as determined by Standard & Poor's.
UNLESS OTHERWISE NOTED, INDEX RETURNS REFLECT THE REINVESTMENT OF INCOME DIVIDENDS AND CAPITAL GAINS, IF ANY, BUT DO NOT REFLECT FEES, BROKERAGE COMMISSIONS OR OTHER EXPENSES OF INVESTING. INVESTORS CAN NOT MAKE DIRECT INVESTMENTS INTO ANY INDEX.
BJAM is an investment advisor registered in North Carolina and Arizona. Such registration does not imply a certain level of skill or training. BJAM's advisory fee and risks are fully detailed in Part 2 of its Form ADV, available upon request.
Analysis feed
---
Latest Forex Analysis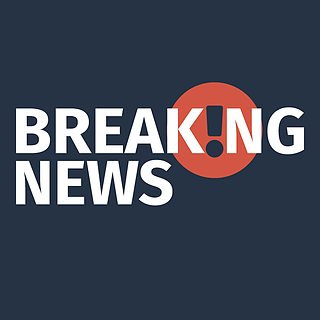 The cryptocurrency holders might have a hard time trying to hide their Bitcoins or other digital assets. IRS considers changing the standard 1040 form by including a bold question on the front page: At any time during 2020, did you sell, receive, send, exchange, or otherwise acquire any financial interest in any virtual currency?
Read more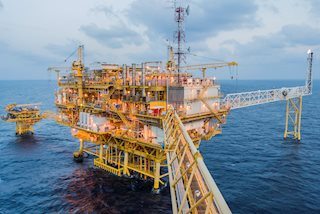 It has been a mixed Friday for WTI as the price is moving sideways heading into the weekend. All of the excitement was last week when the OPEC+ JMMC decided to keep output levels at their current rate until December.
Oil News
---