Tale of Two Economies: Industrial Production vs Retail Spending
Retail sales in July rose more than expected albeit from negative revisions. Industrial production is another matter.
Tale of Two Economies - Retail Sales
Earlier today, in Eat, Drink, and Be Merry Shopping at Amazon I noted retail sales unexpectedly surged 0.7% in July fueled by Amazon, food, and drinks.
Tale of Two Economies - Manufacturing
The Fed's Industrial Production and Capacity Utilization for July shows a completely different picture.
Industrial production declined 0.2 percent in July.
Manufacturing output decreased 0.4 percent last month and has fallen more than 1-1/2 percent since December 2018.
In July, mining output fell 1.8 percent, as Hurricane Barry caused a sharp but temporary decline in oil extraction in the Gulf of Mexico.
The index for utilities rose 3.1 percent.
Capacity utilization for the industrial sector decreased 0.3 percentage point in July to 77.5 percent, a rate that is 2.3 percentage points below its long-run (1972–2018) average.
Utilities
Utilities are a function of the weather, heat in the winter and air conditioning in the summer.
The key item above is point number two.
Consumer Spending as Percent of GDP
Some maintain that consumer spending is 67% of GDP and therefore the economic driver.
It's a reporting illusion.
Please see Debunking the Myth "Consumer Spending is 67% of GDP".
GDP Illusion
In The GDP Illusion Tenebrarum writes …
Sure enough, in GDP accounting, consumption is the largest component. However, this is (luckily) far from the economic reality. Naturally, it is not possible to consume oneself to prosperity. The ability to consume more is the result of growing prosperity, not its cause. But this is the kind of deranged economic reasoning that is par for the course for today: let's put the cart before the horse!
In Is the US Economy Close to a Bust, Pater Tenebrarum at the Acting Man Blog points out:
One thing that we cannot stress often enough is that the manufacturing sector is far more important to the economy than its contribution to GDP would suggest. *Since GDP fails to count all business spending on intermediate goods, it simply ignores the bulk of the economy's production structure. However, this is precisely the part of the economy where the most activity actually takes place.*The reality becomes clear when looking at gross output per industry: consumer spending at most amounts to 35-40% of economic activity. Manufacturing is in fact the largest sector of the economy in terms of output.
Industrial Production vs Retail Spending
Despite a strong retail sales report, bond yields fell again. The Industrial production report explains why.
It's a far more accurate measure of the real economy than consumers going deeper in debt to buy things. Notably, cars aren't one of those things.
Global Manufacturing PMI
Global Manufacturing Recession
A Global Manufacturing Recession Started and Trump's China tariffs make matters much worse.
So does the Brexit situation in Europe.
Markit reports Germany Manufacturing PMI at seven-year low as downturn gathers pace.
Industrial Production vs Recessions
Don't Expect a Warning
If you think you are going to get a recession warning, you are probably wrong unless you consider this the strong warning.
For discussion, please see Manufacturing Recessions vs Real Recessions: How Much Lead Time Do You Expect?
Those banking on "no recession" are banking on a second consecutive false signal smack in the midst of a trade war, multiple currency wars, and a bond market that is literally screaming recession as the 30-Year Long Bond Yield Crashes Through the 2% Mark to Record Low 1.98%.
Those conditions were not all in place on that last false signal.
This material is based upon information that Sitka Pacific Capital Management considers reliable and endeavors to keep current, Sitka Pacific Capital Management does not assure that this material is accurate, current or complete, and it should not be relied upon as such.
Analysis feed
---
Latest Forex Analysis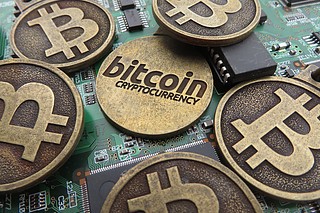 Most cryptocurrencies are experiencing a significant sell-off after Bitcoin fell below $9,000. BNB/USD has suffered the most with a 4% drop towards $15 and needs to hold $14.8 support.
Read more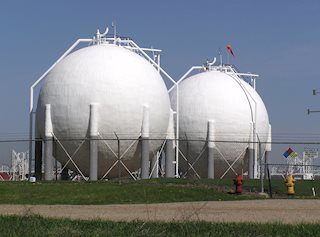 WTI has continued to move higher on Thursday but the price action seems pretty lacklustre despite volatility elsewhere. There have been some decent news stories in the past few sessions as it was confirmed OPEC output reached a two-decade low after over compliance from Saudi Arabia.
Oil News
---