PM Modi to address nation today – The rupee may align with the global dollar more closely
Today is the last day of RBI's financial year. If the theory linking RBI's FX purchases to the new economic capital framework is true, we may see the RBI step off the gas going forward as far as Dollar buying is concerned. The Rupee may align with the global Dollar more closely.
The PM is going to address the nation today at 4pm. The address would most likely be centered around unlock 2.0 but there is a chance he may outline India's stance on recent Indo-China tensions. We expect a sideways, flow driven session in the Rupee ahead of the address.
The German parliament has backed ECB's bond buying and is likely to accept is at as being "proportionate", thereby fulfilling the criteria of the German constitutional court and letting the Bundesbank continue participating in ECBs asset purchases. This is a positive development for the Euro.
The RBI yesterday announced a special OMO (Operation Twist) of Rs 10000cr. The RBI would sell T-bills and buy longer dated securities. This would help the market absorb the duration supply and reduce the term premium. USDINR pair is likely to trade in 75.30-75.60 range.
Strategy: Exporters have been advised to cover on every uptick. Break of 75.40 level will be crucial as it may initiate a fresh downside move. Importers have been advised to cover partially at spot levels. The 3M range for USDINR is 74.50 - 77.50 and the 6M range is 74.00 – 80.00.
This report has been prepared by IFA Global. IFA Global shall not be in any way responsible for any loss or damage that may arise to any person from any inadvertent error in the information contained in this report. IFA Global nor any of directors, employees, agents or representatives shall be held liable for any damages whether direct, indirect, special or consequential including lost revenue or lost profits that may arise from or in connection with the use of the information. No liability whatsoever is accepted for any loss arising (whether direct or consequential) from any use of the information contained in this report. This statement, prepared specifically at the addressee(s) request is for information contained in this statement. All market prices, service taxes and other levies are subject to change without notice. Also the value, income, appreciation, returns, yield of any of the securities or any other financial instruments mentioned in this statement are based on current market conditions and as per the last details available with us and subject to change. The levels and bases of, and reliefs from, taxation can change. The securities / units / other instruments mentioned in this report may or may not be live at the time of statement generation. Please note, however, that some data has been derived from sources that we believe to be reliable but is not guaranteed. Please review this information for accuracy as IFA Global cannot be responsible for omitted or misstated data. IFA Global is not liable for any delay in the receipt of this statement. This information is strictly confidential and is being furnished to you solely for your information. This information should not be reproduced or redistributed or passed on directly or indirectly in any form to any other person or published, copied, in whole or in part, for any purpose. This report is not directed or intended for distribution to, or use by, any person or entity who is a citizen or resident of or located in any locality, state, country or other jurisdiction, where such distribution, publication, availability or use would be contrary to law, regulation or which would subject IFA Global to any registration or licensing requirements within such jurisdiction. The information given in this report is as of the date of this report and there can be no assurance that future results or events will be consistent with this information. IFA Global reserves the right to make modifications and alterations to this statement as may be required from time to time. However, IFA Global is under no obligation to update or keep the information current. Nevertheless, IFA Global is committed to providing independent and transparent information to its client and would be happy to provide any information in response to specific client queries. Neither IFA Global nor any of its directors, employees, agents or representatives shall be liable for any damages whether direct, indirect, special or consequential including lost revenue or lost profits that may arise from or in connection with the use of the information. The information provided in these report remains, unless otherwise stated, the copyright of IFA Global. All layout, design, original artwork, concepts and other Intellectual Properties, remains the property and copyright IFA Global and may not be used in any form or for any purpose whatsoever by any party without the express written permission of the copyright holders.
Analysis feed
---
Latest Forex Analysis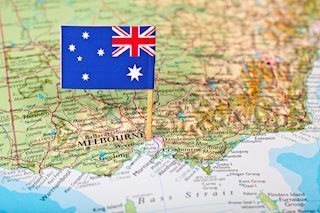 AUD/USD kick-starts the week with a gap-down, seesaws around 0.6930 afterward. A surge in the virus cases, hospitalizations in the US, escalating Sino-American tension question market sentiment.
AUD/USD News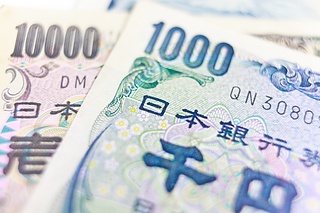 The yen has picked up a start of the week bid across the board, moving up against the US dollar by 5 pips to a low of 107.42 from high of 107.47, falling further away from the end of week 107.50s.
USD/JPY News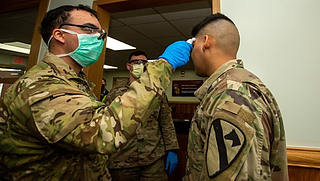 AUD/USD is the currency pair in focus for this week. Coronavirus developments vs economic recovery are on every trader's playbook. Key data for the week will kick in with US jobs updates, ISM Manufacturing and the RBA meeting.
Read more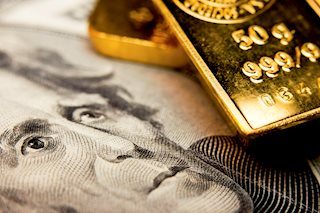 Gold prices offered a downside gap near $1,774 to kick-start with the week on a back foot. Pandemic fears, geopolitical tensions keep safe-haven buyers strong amid global policymakers' fight against economic suppression.
Gold News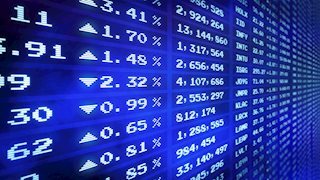 S&P 500 Futures prints mild loss of 0.10% while declining to 3,126 during the initial hour of Tokyo session on Friday. In doing so, the risk barometer fails to extend the previous four-day winning streak.
Read more
---