The lead-up to Christmas is proving to be a busy time for policymakers in New Zealand. Last week saw the Reserve Bank hand down its final decisions on its long-running review of bank capital, which saw only modest changes from the original proposal. This Wednesday the Government delivers its half-year fiscal update, which has been enlivened by the promise of a big lift in infrastructure spending.
Capital raising...
The final outcome of the RBNZ's bank capital review was broadly as we expected: a modest softening compared to the initial proposal, but banks will still have to increase their levels of capital significantly over the coming years. The current requirement is 10.5% of risk-weighted assets; this will be increased to 18% for the four largest banks and 16% for the smaller local banks, to be phased in over a seven-year period.
The stated aim of the capital review was to ensure that banks could endure up to a 1-in-200-year shock to the system. While major bank failures are rare, they have the potential to inflict significant harm on the economy, so there's value in taking out some additional insurance against such a risk. But like any insurance policy, this comes with an ongoing cost during normal times. Higher required levels of capital will increase banks' overall cost of funding, resulting in higher interest rates on loans, reduced lending, and a lower level of economic activity than otherwise.
The RBNZ has estimated that the effects of the new bank capital requirements would increase bank lending rates by 0.2% relative to the OCR. Our own analysis suggests that the impact could be twice that much.1 Either way, these estimates relate to the end of the phase-in period in 2027, so they don't suggest a need to adjust the OCR lower in the near term. Indeed, the RBNZ's most recent projections show that it expects to be hiking rates long before then. The more likely response on the monetary policy side would be to keep the OCR low for longer.
All information contained on this website is given in good faith and has been derived from sources believed to be accurate. However, the information is selective and neither Westpac nor any other company in the Westpac Group have verified the information, which may not be complete or accurate for your purposes. Those companies make no representation or warranty of any kind as to the accuracy or completeness of the information. It is general information only and should not be considered as a comprehensive statement on any matter and should not be relied upon as such. Neither Westpac nor any other company in the Westpac Group nor any of their directors, employees and associates guarantees the security of this website, gives any warranty of reliability or accuracy nor accepts any responsibility arising in any other way including by reason of negligence for, errors in, or omissions from, the information on this website and does not accept any liability for any loss or damage, however caused, as a result of any person relying on any information on the website or being unable to access this website. This disclaimer is subject to any applicable contrary provisions of the Australian Securities and Investments Commission Act and Trade Practices Act.
Analysis feed
---
Latest Forex Analysis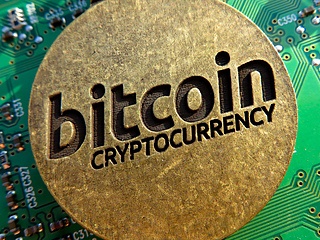 Second-line Altcoins take turns offering explosive price hikes. Bitcoin is giving up ground in the struggle for dominance, but it is not Ethereum that collects the profits. Ripple manages to enter the safe zone and bets on the upward continuity.
Read more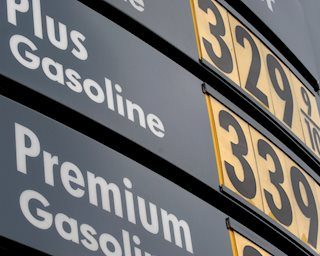 WTI stays mildly bid above $41.00 while remaining above 100-HMA. Multiple failures to cross $41.15 confront a bullish chart formation on a short timeframe. June month's top, February low will be on the buyers' radar after a successful break.
Oil News
---