Global stocks: A strong Uranus signature can coincide with a reversal of the trend
REVIEW
Global stock markets were up sharply last week, with several making new all-time or multi-year highs. This was more a reflection of the bullish side of Uranus turning direct on January 10 than it was of the Saturn/Pluto conjunction on January 12. As readers know, a strong Uranus signature can coincide with a reversal of the trend, or a breakout and acceleration of the trend. No resistance or support line is safe under a prominent Uranus signature, for Uranus just loves to break through any boundaries or limits. In this case, it broke through resistance to new all-time highs in the U.S., Australia, India, and Switzerland. The Netherlands AEX also moves to a new 18-year high, while the DAX of Germany and Nikkei of Japan are closing in on either new all-time records or multi-year highs respectively.
Of course, such strong market moves are usually the result of strong economic or political news. And last week exhibited a dual dose of good economic news with the trade pact signings of the United States with its neighbors (USMC) and with China.
Yet, all that good economic news for the U.S. was dampened by the twin daggers of Saturn and Pluto - assassination and impeachment. Even though the new year and new decade is only two weeks old, we have already experienced not just the signing of two significant trade deals, but we are also immersed in an effort to impeach the president, and we are the subject of international alarm caused by the president's order to assassinate Iranian General Qasem Soleimani on Iraq's soil. World renowned Mundane Astrologer Claude Weiss shared an interesting astrological insight in last week's powerful Saturn/Pluto conference in Zurich: Osama Bin Laden, who was Barack Obama's highest profile assassination trophy, was born March 10,1957. Soleimani, who is now Trump's highest profile assassination trophy, was born one day later, on March 11, 1957. If you are born March 10-11, 1957, it might be a good idea to avoid choosing terrorism as a career path.
In other market news, Bitcoin rallied back above 9000 late last week, while the U.S. Dollar rose to its highest level against the Japanese Yen since May. Gold ended a sharp selloff at 1536.40 on Tuesday, January 14, following its explosion to 1613.30, a new 6-year high, the prior week on January 8. Silver and Crude Oil followed a similar path.
SHORT-TERM GEOCOSMICS
The single passage of Saturn conjunct Pluto took place last weekend. However, the "orb of influence" of this 32-37-year cosmic event will be present for several months, maybe even as much as this next two years. This new "era of political assassinations" to get rid of one's enemies or threat to power has been with us for the last couple of years (think North Korea, Russia, Saudi Arabia, a couple of South American countries). This is but one of the ways that a strong Pluto can manifest. But our concern is how Pluto will correspond to economics and financial markets, and here we need to look at another Pluto category: debt and deficits. I have written about the greatest threat to this very mature bull market being that of the political arena, but I suspect we will soon start seeing attention being diverted to another threat, the exploding worldwide debt. We will delve further into this matter as the news starts to unfold – after the impeachment proceedings and the tensions still surrounding the U.S. and Iran.
Shorter-term, we have an interesting cosmic development arising. On January 23-24, the new moon will square Uranus. This is an indicator of something sudden and unexpected arising that may potentially disrupt market trends. It involves Uranus, so it can also correspond with another "melt-up" to new alltime or multi-year highs in world stock indices if there is not a reversal. Then, January 26-28 will find Venus and Neptune conjunct in Pisces. Ah! How sweet it is to fall in love (Venus, Neptune, and Pisces are all about infatuation disguised as true love). The problem is that Mars will square these two planets, so what was thought to be a torrid love affair may quickly turn into a torn love affair. In the mundane world, this refers to agreements gone awry. One side is prone to violate the terms agreed upon or assumed (Neptune likes to assume), and the other side is not very pleased about this. That could turn the markets down for, once again, the biggest risk to the markets is still the political risk, where there are many new agreements underway, and actors who have a tendency to over-react to... anything.
But let's look a little further down the road (or, cosmic highway) and we will see that transiting Mars is just beginning to strike that critical 17-25 degree sector of Sagittarius. This will take place January 27- February 9. Mars will touch off the lunar eclipse with Uranus in President Trump's natal chart (TMI – the "Trump Mars Indicator"). It will also activate the Mars square Neptune (forming a grand square) in the founding charts of both the U.S. and Iran. According to Mars, it's not over until its over. According to Saturn/Pluto, warring factions are not interested in a win-win result. Someone has to win, and someone has to lose - badly. Mars can be so macho. And Neptune with Venus in Pisces just wants peace. It's going to be a very interesting next three weeks, and financial markets will likely reflect this dynamic.
LONGER-TERM THOUGHTS
The uncertainty resulting from trade tensions with China and other trading partners has probably contributed to falling business investment in the United States. The deal with China and the USMC Agreement ought to help resolve that uncertainty. But given the Trump Administration's record of mercurial policymaking, trade tensions could again flare up at the president's whim, undermining the certainty businesses need before making decisions about their investments and supply chains. This, in turn, would have a negative impact on labor productivity, employment, and wages. - Eswar Prasad, "China Gets the Big Win in the End," The New York Times, January 17, 2020.
How have trade taxes (tariffs) hurt the world economy? US trade taxes created four costs. 1) Nearly all the US trade taxes are paid by US companies. This squeezes profits. 2) Supply chains have been rerouted. About half the taxed Chinese goods lost US market share. This hurts Chinese exporters. It is also a cost to US importers (who may pay more for their second choice supplier). 3) Some US firms may relocate production. US production using Chinese parts stops. Firms import Chinese parts into (say) Canada. They export the finished product from Canada to the US. This is negative for US employment. But it does not seem to have been very common. 4) The largest cost is the uncertainty trade policy caused. After twenty-five years of investing in global supply chains, companies' trust in trade has been damaged. Slower investment was the main reason for slower US and global growth. The US-China trade deal is unlikely to change trade uncertainty. Paul Donovan, "The Costs of Trade Policy," UBS Weekly Blog, January 20, 2020.
Today, the Trump Administration and much of America is celebrating the two trade deals that are being signed this month. This indeed is great news for the future of the U.S. and even the world economy. Or is it? The problem is that the tariffs remain in place, with no assurances that additional tariffs will not be enacted at any time the President wishes. As pointed out in the quotes above, such uncertainty is a major cause of withholding investment that is truly needed in order to get the economy to grow at the promised 3% rate. New estimates by agencies outside the U.S. project America's growth rate as only 1.8% now.
With Jupiter now past Sagittarius (sign of hope, optimism and trade) and recently into Capricorn for most of 2020, the cosmic indicators suggest less growth than promised or expected. In fact, the possibility of severe market selloff starting sometime before the middle of 2021, and ending sometime in 2021-2023, is supported by the back-to-back hard aspects between Saturn/Pluto (2020) and Saturn/Uranus (2021). The five most severe market selloffs since 1900 have occurred under this combination (most recently in 2008-2009, 2000-2002, 1973-1974, 1930-1931). Pinpointing the exact date for that to start is never easy, for no one rings a gong when the bull market is over. But this will be one of the subjects we will address in our annual worldwide webinar taking place on February 9 (three weeks from now). We will also discuss how to protect oneself in the event of such a financial crisis, as suggested by the history of these aspects.
I will be looking forward to sharing with many of you then. In the meantime, enjoy this Venus/Neptune conjunction in Pisces next week. Find love, or let it find you. But try not to blow it up with petty arguments where wrongs can be greatly exaggerated. It is too easy to exaggerate with Mars in Sagittarius, which is in force January 3-February 16. Better to use that aspect for sports, exercise, and outdoor activities, and consciously avoid areas (and people) where possible danger may lurk. People can be either very trigger happy, or just happy. Let's go for just happy and have a good time with friends.
ANNOUNCEMENTS
NOTE 1: The first issue of the MMA Monthly Cycles Report for 2020 will be released this week, Tuesday, January 21. With both Gold and the stock market making new multi-year and all-time highs respectively, this is a very important time for financial markets. Every issue provides MMA's intermediate-term outlook for the U.S. stock market, Gold and Silver, Treasuries, Euro Currency, Crude Oil and Soybeans. Each issue also contains MMA's original geocosmic critical reversal dates (CRDs) and Solar/Lunar reversal dates over the next several weeks for DJIA, Gold, and Silver, complete with trading strategies for position traders during the next month. If you are not a subscriber to the monthly MMA Cycles Report and wish a copy of our outlook for financial markets, consider trying the January issue for only $35. Or, consider the special BUNDLE package now in effect where you can get both the January MMA Cycles Report AND the Forecast 2020 Webinar for only $70, a savings of $20!
NOTE 2: Only three more weeks to sign up for The MMA Forecast 2020 Webinar which will take place on Sunday February 9, 2020 at 2:00 PM EST (that's 11:00 AM PST and 7:00 PM GMT). This once-a-year broadcast will address subjects covered in the Forecast 2020 Book, with updates on financial markets since the book was written in November 2019. Outlooks will include the U.S. stock market, Gold and Silver, crude oil, and currencies will be discussed. With all the concerns involving a potential stock market crash in 2020-2023, this webinar will also discuss how one may protect their capital and even take advantage of such a bearish possibility (and when to look for it). Cost is $55.00, and includes the slides of the presentation, plus a downloadable MP4 recording of the event. If unable to attend live, you can still sign up and receive the video recording on the next day following the live event.
SPECIAL BUNDLE PACKAGES NOW AVAILABLE!!! Start the New Year, 2020, by saving $20 on a January Monthly Report of your choice + the Forecast 2020 Webinar. Choose from the MMA Monthly Cycles + Webinar Bundle, ICR: Financials + Webinar Bundle, or ICR: Commodities + Webinar Bundle.
NOTE 3: MMA'S DAILY AND WEEKLY SUBSCRIPTION REPORTS CONTINUE TO BE HOT! Especially the daily reports! If you are an active short-term trader, or even if you are an investor who likes to keep up with our current thoughts on financial markets, you will be interested in MMA's Weekly or Daily Market reports. The weekly reports give an in-depth analysis of the DJIA, S&P and NASDAQ futures, Euro currency (cash and futures), Dollar/Yen cash and Yen futures, Euro/Yen cash, TNotes, Soybeans, Gold and Silver, and Crude Oil, and Bitcoin. The daily reports cover all stock indices listed above, as well as the Euro Currency, Japanese Yen, Bitcoin, T-Notes, Gold and Silver, plus GLD and SLV (the Gold and Silver ETF's). Both reports provide trading strategies and recommendations for position traders and shorter-term aggressive traders. Subscription to the Daily report also includes the Weekly report.
NOTE 4: NEW MMA CRUDE OIL REPORT SPECIAL INTRODUCTORY PRICE STILL IN EFFECT! MMA's new Crude Oil Report by MMA Analyst and MMTA Graduate Gianni Di Poce is doing very well, having gone short on January 8 and taking some nice profits late last week, in his first full week of editing this new report. For those who sign up before February 10th, the special introductory rate (save several hundreds of dollars!) will apply.
Crude Oil is once again becoming a very hot market. This is no surprise to readers of MMA reports over the past several years, for Mars is now entering Sagittarius and Capricorn, a time when our studies have shown Crude Oil prices tend to be most volatile and vulnerable to large price swings. This time band began again on January 3, concurrent with the assassination of Iranian General Qasem Soleimani that sent Crude Oil to a new multi-month high. We see more steep price changes coming up in the next three months while Mars transits these two signs. In this new report, Gianni will analyze Crude Oil from a daily, weekly and monthly perspective, and each report will conclude with trading strategies for each type of trader or investor. For those who don't know Gianni Di Poce, we have posted an interview with him, conducted by MMA President Raymond Merriman on our website.
And one of the best parts of this is the new rate for this report. We have reduced the price from $2,500/ Year to $1,800/ Year. AND WE ARE OFFERING A 20% SPECIAL INTRODUCTORY DISCOUNT ON THE NEW RATE!
EVENTS
February 9, 2020: THREE MORE WEEKS!!! MMA'S FORECAST 2020 WEBINAR will take place on Sunday, February 9, 2020, 2:00 PM EST (note the date has changed to Sunday from Saturday). In the comfort of your own home or office, you can tune into Raymond Merriman's annual worldwide Forecast 2020 Webinar. This broadcast will address subjects from next year's Forecast 2020 Book, with updates on financial markets since the book was written in November 2019. Outlooks for the U.S. stock market, Gold and Silver, crude oil, and currencies will be discussed. Cost is $55.00, and includes the slides of the presentation, plus a downloadable MP4 recording of the event. If unable to attend live, you can still sign up, as everyone who orders the Webinar will receive the MP4 recording, on the next day following the live event.
September 9-14, 2020: The ISAR 2020 Conference in Colorado on "Reimagining the Future." The largest and most exciting international astrological conference taking place in 2020. With a faculty of over 100 of the world's top astrologers from 25 different countries, and very dynamic tracks on Financial Astrology, Mundane and Political Astrology, and other topics, this is an event you will not want to miss. On Wednesday, September 9, I (Ray Merriman) will be conducting a 4-hour workshop on "Astrology and the Art of Financial Market Timing: How to Forecast Market Trends and Market Reversals." This course will provide research studies showing the correlation of astrological factors to short- and longer-term financial market timing in stock markets, precious metals, and Bitcoin. It is the only workshop I plan to conduct in 2020.
Saturday, September 12, I will be presenting a lecture on "The Times, They Are a Changin' – The Political, Economic, and Monetary Revolution." It's not just the convergence of the 20-, 200-, and 800- year long-term Jupiter/Saturn cycles. It is also Saturn in Aquarius, squaring its ruler, Uranus, in Taurus. The convergence of the Jupiter/Saturn cycle in air sign Aquarius symbolizes the dawn of a new socioeconomic- political era; the waning Saturn/Uranus square, the demise of an older order. What does this bode for financial markets of the world, and what can you do? We will discuss that in this lecture.
Disclaimer and statement of purpose: The purpose of this column is not to predict the future movement of various financial markets. However, that is the purpose of the MMA (Merriman Market Analyst) subscription services. This column is not a subscription service. It is a free service, except in those cases where a fee may be assessed to cover the cost of translating this column from English into a non-English language. This weekly report is written with the intent to educate the reader on the relationship between astrological factors and collective human activities as they are happening. In this regard, this report will oftentimes report what happened in various stock and financial markets throughout the world in the past week, and discuss that movement in light of the geocosmic signatures that were in effect. It will then identify the geocosmic factors that will be in effect in the next week, or even month, or even years, and the author's understanding of how these signatures will likely affect human activity in the times to come. The author (Merriman) will do this from a perspective of a cycles' analyst looking at the military, political, economic, and even financial markets of the world. It is possible that some forecasts will be made based on these factors. However, the primary goal is to both educate and alert the reader as to the psychological climate we are in, from an astrological perspective. The hope is that it will help the reader understand the psychological dynamics that underlie (or coincide with) the news events and hence financial markets of the day. No guarantee as to the accuracy of this report is being made here. Any decisions in financial markets are solely the responsibility of the reader, and neither the author nor the publishers assume any responsibility at all for those individual decisions. Reader should understand that futures and options trading are considered high risk.
Analysis feed
---
Latest Forex Analysis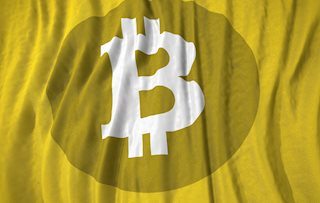 Ethereum takes the brunt of the falls and gives market share to Bitcoin. Pause in the falls before looking for key supports at lower prices. Ripple plays dangerously and risks looking for support at the $0.20 level.
Read more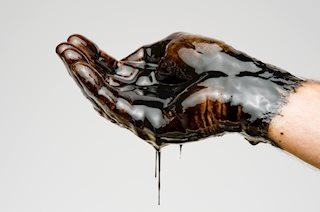 WTI (futures on NYMEX) consolidates the bounce above the $40 barrier, having regained the 21-hourly Simple Moving Averages (HMA), currently at $39.75.
Oil News
---