Markets in Rally Mode, Trade Talks in Beijing, 2019 Estimates Slashed
What You Need to Know Today
Mkts get slammed last week but found support at trendline

Trade Talks kick off in Beijing this week

2019 1st Qtr earnings estimates get slashed – profits now expected to show a decline

Italian Banks get a reprieve
On Thursday - Stocks get punched in the face! News out of Germany- 4th straight month of declining factory output - suggesting that that they and the European Union community as a whole have a lot going on set the tone. The European commission (EC) slashing its forecast across the region with Italy now expected to go into stagflation. Weaker demand for Europe's exports to countries around the world – think China – the ongoing battle/divorce between the UK (United Kingdom) and the EU (European Union) and the building political discord affecting nearly all the developed world. Not to be left out of the story – the BoE (Bank of England) reiterated their view that on the UK as well as the global economy saying that they 'expected to see a sharper more persistent slowdown.' The culprit? (mostly) China...do I need to say more?
And then – the WH comes out with THAT statement saying that the 'US and China remain far apart'(again) as we head into this week's trade talks between Stevey (Mnuchin) and Bobby (Lighthizer) and their Chinese counterparts and if that wasn't enough to spark the flames – Donny then tells us that it is unlikely that he and President Xi Xi will meet BEFORE the self-imposed March 1st deadline which that we would see an additional 15% increase on tariffs on top of the 10% tariffs that Donny imposed on China more than 1 year ago. The Dow, S&P, Nasdaq and Russell all got slammed as the tone suddenly changed from hopeful to woeful.....
Then on Friday – stocks continued to get hit – as the negative story continued......stocks were under pressure from the opening bell and remained lower for most of the day as growing unease over the state of the global economy and the ongoing trade 'dispute' continues to hammer investor psyche. Add in the growing list of analysts who are now predicting an even bigger slowdown in 1st qtr 2019 earnings and you have a recipe for concern as the days tick by.....Weaker forward guidance by companies that have reported all point to the same story.........slowing China and Europe and ongoing trade concerns – Look, FactSet now tells us that since earnings season began – analysts have been listening to and then adjusting their forecasts for 2019.....and the 1st qtr of 2019 is NOW expected to show a 1.9% y/y decline in profits vs. the 7% increase that was predicted as of last September and this clearly suggests that momentum is slowing. The multinationals will find it the most challenging to generate robust earnings IF the global macro data is correct.
Cuts to 2019 1st qtr earnings have hit almost all of the 11 S&P sectors – with Tech (XLK), Energy (XLE) and Basic Materials (XLB) getting hit the hardest – but with the FED and other central banks around the world signaling a more dovish tone it is easing some of the pressure on stocks – although it may be time to consider rebalancing/reallocating your portfolio and become a bit more defensive – think Utilities (XLU), Healthcare (XLV) and Consumer Staples (XLP) stocks. (Remember 'Defensive stocks' – not to be confused with Defense Stocks - are stocks that provide constant dividends and stable earnings during all stages of the business cycle because of the constant demand for their products – they are not the sexy 'growth names' that provide all the excitement – but they do provide stability).
But look – it is not unusual for the mkts to have ebb and flows – and a 16% move higher off the December lows after the 20% move lower in the 4th qtr can still be classified as a mkt trying to find it's CHI. (Pronounced: CHEE – and is defined as its unique energy). So any headline – positive or negative will have an outsized dramatic effect on moves.....so the point is – depending on who you are – will dictate how you also respond...long term investors need to eliminate the noise and stay focused on the long game while the trader types and quant boxes will focus on the short game.
This morning global mkts appear to be 'less concerned' as S&P futures are up 11 pts in the early morning – (after being lower overnight), Dow futures are up 100, Nasdaq futures up 33 and Russell futs up 5.....Global investors clearly attuned to what is happening in Beijing this week as the trade talks get under way – say all you want about earnings – but the focus will be on trade. Look last week – we were told that we are still far apart, and that Donny and Xi Xi will not meet prior to the March 1 deadline – so the question is – With trade talks being held in Beijing this week - Will the US impose those add'l tariffs on China or will any progress allow for some wiggle room since March 1 is unlikely to bring a deal. Look – Donny has said that there will no deal until he and Xi Xi meet – and they are not meeting prior to March 1st (according to Donny) so that assures us that there can be no deal – which flies in the face of his (Donny's) earlier tweets saying that he was optimistic about trade – so which is it? And THAT confusion is what adds to the chaos in the mkts. One day its yes, the next day its no.
On Friday – the S&P tested support at 2702 and closed above it – suggesting that that is a level that the buyers are willing to support for now. And if the mkts rally today – that leaves us solidly in the middle of the range – 2702/2742. (support and resistance) – expect the mkts to tread water until there is more clarity on trade. Negative news will send the algo's into a tailspin, while any positive news will cause them to surge higher. There is no eco data today to drive the conversation but we will get CPI., PPI, Retail Sales, Ind Production and Capacity Utilization later in the week. In this country we have the possibility of another gov't shutdown on Friday – and while that won't price stocks in the long term – it can add to some short term volatility.
Overnight Asian mkts were mostly higher with China leading the way closing up 1.8% - after that mkt had been closed all week last week. Japan closed for a holiday – Hong Kong +0.71%, Australia -0.17%, Taiwan +0.72% and South Korea +0.17%.
European mkts are all up (quite nicely). News that the ECB (European Central Bank) has set new capital requirements for the Italians has caused the Italian banks to rally – Banco BPM, Ubi Banca and Unicredit all up by more than 2%. There was not eco news to drive the other mkts – so the focus is on trade and after all of the mkts came under pressure at weeks end - Anything positive at all – will cause the mkts to rally. FTSE +0.853%, CAC 40 + 1.07%, DAX + 1%, EUROSTOXX +1.04%, SPAIN +1.04% and ITALY +1.6%.
OIL – down 45 cts at $52.27/barrel - came in a bit as the talk of a global slowdown heats up and the dollar strengthens. Remember – commodities are priced in $'s so as the $ gets stronger it puts pressure on commodities and in this case – OIL. In addition US firms announced an increase in the rig count – which means we have more rigs producing oil (think supply) and that is helping to keep oil rangebound. Earlier last week – we kissed $55/barrel and failed – falling back to $51.82 /barrel – which is just about the trendline – where it found support. We remain in the $51/$55 range.
The dollar index – DXY is up 12 cts at $96.75 – and is 2% higher since February 1 and that is keeping commodities under pressure with both the BCOM and CRY commodity indexes toying with their short term supports.
General Disclosures
Information and commentary provided by ButcherJoseph Asset Management, LLC ("BJAM"), are opinions and should not be construed as facts. The market commentary is for informational purposes only and should not be deemed as a solicitation to invest or increase investments in BJAM products or the products of BJAM affiliates. The information contained herein constitutes general information and is not directed to, designed for, or individually tailored to, any particular investor or potential investor. This report is not intended to be a client-specific suitability analysis or recommendation, an offer to participate in any investment, or a recommendation to buy, hold or sell securities. Do not use this report as the sole basis for investment decisions. Do not select an asset class or investment product based on performance alone. Consider all relevant information, including your existing portfolio, investment objectives, risk tolerance, liquidity needs and investment time horizon. There can be no guarantee that any of the described objectives can be achieved. BJAM does not undertake to advise you of any change in its opinions or the information contained in this report. Past performance is not a guarantee of future results. Information provided from third parties was obtained from sources believed to be reliable, but no reservation or warranty is made as to its accuracy or completeness.
Different types of investments involve varying degrees of risk and there can be no assurance that any specific investment will be profitable. The price of any investment may rise or fall due to changes in the broad markets or changes in a company's financial condition and may do so unpredictably. BJAM does not make any representation that any strategy will or is likely to achieve returns similar to those shown in any performance results that may be illustrated in this presentation. There is no assurance that a portfolio will achieve its investment objective.
Definitions and Indices
The S&P 500 Index is a stock market index based on the market capitalization of 500 leading companies publicly traded in the U.S. stock market, as determined by Standard & Poor's.
UNLESS OTHERWISE NOTED, INDEX RETURNS REFLECT THE REINVESTMENT OF INCOME DIVIDENDS AND CAPITAL GAINS, IF ANY, BUT DO NOT REFLECT FEES, BROKERAGE COMMISSIONS OR OTHER EXPENSES OF INVESTING. INVESTORS CAN NOT MAKE DIRECT INVESTMENTS INTO ANY INDEX.
BJAM is an investment advisor registered in North Carolina and Arizona. Such registration does not imply a certain level of skill or training. BJAM's advisory fee and risks are fully detailed in Part 2 of its Form ADV, available upon request.
Analysis feed
---
Latest Forex Analysis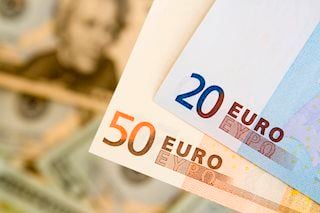 EUR/USD has is trading below 1.0950, under pressure. ADP's private-sector jobs report has shown a loss of only 27,000 jobs, far better than expected. The ISM Manufacturing PMI also beat with 49.1 points.
EUR/USD News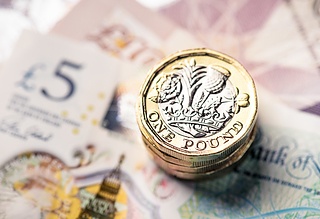 GBP/USD is trading around 1.24 The market mood is gloomy as coronavirus continues spreading. The UK's death toll jumped by 31% to 2,352. Markets are digesting US data.
GBP/USD News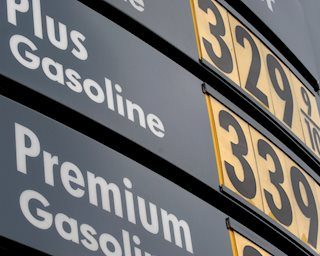 Crude price movement before last five recessions are ambivalent. WTI has fallen 66% since January 7 to its lowest price in 18 years. Previous sharp drops in oil did not anticipate downturns.
Read more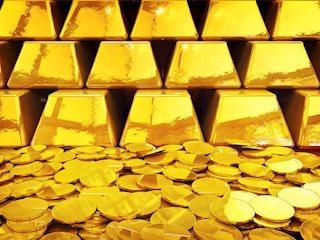 Gold has been pulling back up since the recent low on March 16th. It's amazing to think that in these uncertain times the price fell to hit a low to USD 1451.32.
Gold News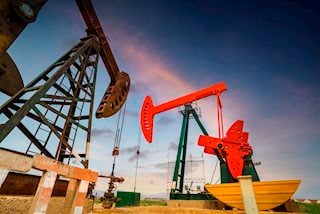 Crude oil prices came under renewed selling pressure in the last hour after the weekly report published by the US Energy Information Administration (EIA) showed a huge build-up in crude oil stockpiles.
Oil News
---