Market Talk: Phase two trade talks next
ASIA:
The Trump administration is looking to make progress in phase two trade talks with China, according to a statement made today by White House trade adviser Peter Navarro. The US wants to work on preventing China from subsidizing its state-owned enterprises. "It's just insane that Chinese government officials continue to hack into American businesses and steal trade secrets," he stated. "It's very destructive to our businesses."
Amazon's founder Jeff Bezos has pledged to invest $1 billion in small businesses in India, despite a backlash against the online retailer by the country's local traders. During a three-day visit to India, where Amazon has its sights set on dominating the burgeoning e-commerce market, Bezos laid out his ambitious plans for Amazon's investment in India over the next five years, including helping to digitize millions of small businesses.
India is planning a new law to safeguard foreign investment by speeding up dispute resolution, aiming to attract more capital from overseas to boost stuttering domestic growth, two officials with direct knowledge of the matter told Reuters. In a 40-page initial draft, India's finance ministry has proposed appointing a mediator and setting up fast-track courts to settle disputes between investors and the government. The draft proposal is aimed at diffusing investor mistrust around the sanctity of agreements, which has worsened recently after some state governments decided to review approved projects, or threatened to cancel contracts.
The Supreme Court of India on Thursday dismissed review petitions of top telecom firms including Bharti Airtel and Vodafone Idea seeking review of its earlier order asking them to pay USD 2.07 billion in past statutory dues by January 23 saying it did not find any "justifiable reason" to entertain them. The apex court had on October 24 ruled that the statutory dues need to be calculated by including non-telecom revenues in what is known as adjusted gross revenues (AGR) of telcos. Bharti Airtel, in its plea, had sought review of the directions on aspects of levy of interest, penalty and interest on penalty relating to AGR.
The major Asian stock markets had a mixed day today:
Shanghai decreased 15.96 points or -0.52% to 3,074.08
Kospi increased 17.07 points or 0.77% to 2,248.05
ASX 200 increased 47.00 points or 0.67% to 7,041.80
NIKKEI 225 increased 16.55 points or 0.07% to 23,933.13
Hang Seng increased 109.45 points or 0.38% to 28,883.04
SENSEX increased 59.83 points or 0.14% to 41,932.56
The major Asian currency markets had a mixed day today:
AUDUSD decreased 0.0010 or -0.14% to 0.6896
NZDUSD increased 0.0020 or 0.30% to 0.6636
USDJPY increased 0.2090 or 0.19% to 110.0860
USDCNY decreased 0.01215 or -0.18% to 6.87815
Precious Metals:
Gold decreased 7.49 USD/t oz. or -0.48% to 1,545.41
Silver decreased 0.1073 USD/t. oz or -0.60%% to 17.9398
Some economic news from last night:
China:
House Prices (YoY) (Dec) decreased from 7.1% to 6.6%
South korea:
M2 Money supply (Nov) increased from 7.40% to 8.10%
Japan:
Reuters Tankan Index (Jan) remain the same at -6
Core Machinery Orders (MoM) (Nov) increased from -6.0% to 18.0%
Core Machinery Orders (YoY) (Nov) increased from -6.1% to 5.3%
PPI (YoY) (Dec) increased from 0.1% to 0.9%
PPI (MoM) (Dec) decreased from 0.2% to 0.1%
Australia:
Home Loans (MoM) decreased from 2.0% to 1.8%
Invest Housing Finance (MoM) increased from 2.0% to 2.2%
New Zealand:
Electronic Card Retail Sales (MoM) (Dec) decreased from 2.9% to -0.8%
Electronic Card Retail Sales (YoY) (Dec) decreased from 5.1% to 3.9%
Indonesia:
Loans (YoY) (Dec) decreased from 7.05% to 6.08%
Some economic news from today:
China:
M2 Money Stock (YoY) increased from 8.2% to 8.7%
New Loans decreased from 1,390.0B to 1,140.0B
Outstanding Loan Growth (YoY) decreased from 12.4% to 12.3%
Chinese Total Social Financing increased from 1,994.0B to 2,103.0B
EUROPE/EMEA:
Angela Merkel described Brexit as a wake-up call for the European Union. She stated that the union must become more competitive, creative, and attractive. Merkel also said Germany cannot go alone as they will be too small to exert global persuasion and needs the help of the bloc to do so.
The European Union trade commissioner Phil Hogan is not opposed in giving Chinese firm Huawei access to the EU 5G market, despite the US threatening to not provide intelligence sharing if they go ahead with plans to do so. Phil Hogan also grabbed some headlines criticizing the first phase of the US and China trade deal, stating it was more for politics than the economy.
Germany confirmed they were threatened by the US to impose a 25% tariff on cars if they were to not exercising proceedings against Iran for breaching the 2015 nuclear deal. Recent data shows that Iran is now enriching more uranium than prior to the nuclear deal.
Turkish President Erdogan has confirmed that Turkey has started deploying troops to Libya in order to maintain order in the region.
Russian President Putin made a speech yesterday regarding the sweeping constitutional changes the country has planned. He praised the way Russia has progressed on a global stage, stating their opinion cannot be ignored anymore. "I truly believe that it is time to introduce certain changes to our country's main law, changes that will directly guarantee the priority of the Russian Constitution in our legal framework," Putin said.
The major Europe stock markets had a mixed day today:
CAC 40 increased 6.42 points or 0.11% to 6,039.03
FTSE 100 decreased 32.99 points, or -0.43% to 7,609.81
DAX 30 decreased 2.87 points or -0.02% to 13,429.43
The major Europe currency markets had a mixed day today:
EURUSD decreased 0.0020 or 0.18% to 1.1132
GBPUSD increased 0.0017 or 0.13% to 1.3057
USDCHF increased 0.0007 or 0.07% to 0.9645
Some economic news from Europe today:
UK:
Car Registration (MoM) (Dec) decreased from 9.3% to -4.9%
Car Registration (YoY) (Dec) increased from -1.3% to 3.4%
Italy:
Italian Car Registration (MoM) (Dec) decreased from -4.0% to -7.0%
Italian Car Registration (YoY) (Dec) increased from 2.2% to 12.5%
Germany:
German Car Registration (MoM) (Dec) decreased from 5.1% to -5.3%
German Car Registration (YoY) (Dec) increased from 9.7% to 19.5%
German CPI (MoM) (Dec) remain the same at 0.5%
German CPI (YoY) (Dec) remain the same at 1.5%
German HICP (MoM) (Dec) remain the same at 0.6%
German HICP (YoY) (Dec) remain the same at 1.5%
France:
French Car Registration (MoM) (Dec) increased from -8.6% to 22.3%
French Car Registration (YoY) (Dec) increased from 0.7% to 27.7%
Norway:
House Price Index (YoY) (Dec) decreased from 3.10% to 2.60%
US/AMERICAS:
US indexes peaked this Thursday after the Dow, S&P 500, and Nasdaq all reached historic highs. The Dow advanced 267.42 points (0.92%) to 29,297.64. Today's performance in the Dow was led by gains in Cisco (2.17%), Home Depot (1.88%), Goldman Sachs (1.84%), and Microsoft (1.83%). The S&P 500 peaked to 3,316.81, pushed forward by Morgan Stanley (6.61%), Fox (4.35%), Capri (4.07%), and Charles Schwab (3.99%). Fox's strong performance led the Nasdaq's rally (9,357.13 close), followed by Align Technology (3.99%), Western Digital (3%), and Micron Technology (2.69%).
It has been a historic week in US international trade with phase one of the US-China deal passing on Wednesday and the United States-Mexico-Canada Agreement passing the Senate on Thursday. The United States-Mexico-Canada Agreement (USMCA), intended to replace the existing North Atlantic Free Trade Agreement (NAFTA) from 1994, passed the Senate today in an 89-10 vote. President Trump previously called NAFTA "the worst trade deal ever made" as it encouraged industry to migrate out of the US. The US International Trade Commission expects trade with Mexico and Canada to increase by 5%. The commission also stated that the deal will increase US GDP by 0.35% or $68.2 billion and add 176,000 jobs to the economy. "U.S. exports to Canada and Mexico would increase by $19.1 billion (5.9 percent) and $14.2 billion (6.7 percent), respectively. U.S. imports from Canada and Mexico would increase by $19.1 billion (4.8 percent) and $12.4 billion (3.8 percent), respectively," the commission stated in an earlier published report.
The US Senate is now turning its attention to President Trump's impeachment trial. After a month of deliberation, the House handed the Senate the two articles of impeachment on Wednesday which included presidential abuse of power and obstruction of Congress. House Speaker Nancy Pelosi pushed for the Senate to allow witness testimonies, but her efforts were rejected by Senate Majority Leader Mitch McConnell who said the use of witnesses will be determined after opening arguments are presented. Complicating matters, the Government Accountability Office (GAO), an independent watchdog agency, released information today that claims the Trump Administration withheld military aid from Ukraine last year.
Brazil's President Jair Bolsonaro will visit India next week to discuss strengthening trade ties. The two countries currently have a $7 billion annual bilateral trade agreement, but recent reports state that Brazil is aiming to more than triple trading with India to $25 billion over the next couple of years.
US Market Closings:
Dow advanced 267.42 points or 0.92% to 29,297.64
S&P 500 advanced 27.52 points or 0.84% to 3,316.81
Nasdaq advanced 98.44 points or 1.06% to 9,357.13
Russell 2000 advanced 22.82 points or 1.36% to 1,705.22
Canada Market Closings:
TSX Composite advanced 69.60 points or 0.40% to 17,484.77
TSX 60 advanced 4.26 points or 0.41% to 1,041.37
Brazil Market Closing:
Bovespa advanced 289.86 points or 0.25% to 116,704.21
ENERGY:
US and China trade deal optimism helped push the price of oil up. Meanwhile, Saudi has confirmed they slashed crude production by 300k barrels per day.
The oil markets had a mixed day today:
Crude Oil increased 0.56USD/BBL or 0.97% to 58.5187
Brent increased 0.56 USD/BBL or 0.88% to 64.5685
Natural gas increased 0.0125 USD/MMBtu or 0.60% to 2.1053
Gasoline decreased 0.0045USD/GAL or -0.27% to 1.6550
Heating oil decreased 0.0111 USD/GAL or -0.59% to 1.8765
Top commodity gainers: Lumber (9.65%), Bitumen (7.61%), Cocoa (1.38%), and Crude Oil (0.97%)
Top commodity losers: Steel (-2.63%), Wheat (-2.26%), Corn (-2.18%), and Lean Hogs(-1.94%)
The above data was collected around 11.05 am EST on Thursday.
BONDS:
Japan 0.01%(+0bp), US 2's 1.56% (-1bps), US 10's 1.81%(+2bps); US 30's 2.24%(-0bps), Bunds -0.22% (+3bp), France 0.04% (-1bp), Italy 1.42% (+3bp), Turkey 10.62% (-18bp), Greece 1.42% (-49bp), Portugal 0.40% (+1bp), Spain 0.47% (+2bp) and UK Gilts 0.65% (-1bp).
US 4-Week Bill Auction decreased from 1.490% to 0.000%
US 8-Week Bill Auction increased from 1.515% to 1.530%
Investment and financial consultancy services are offered on behalf of Armstrong Economics. PEI does NOT provide personal guided advice for any individuals regardless of residency or nationality. PEI provides forecasting based upon objective computer models in most leading financial centers worldwide through its affiliates and/or representative arrangements. The information provided is believed to be reliable, however accuracy and completeness are not guaranteed. This information is offered to professional investors and institutions. PEI does trade on a proprietary basis in selected markets around the world. PEI accepts NO managed accounts on behalf of any individuals no matter the country of residence or origin. PEI predominantly engages in hedging contracts and currency overlay business on behalf of business and institutions. Individuals seeking to use the forecasting services of PEI should seek the advice of professionals, as appropriate, regarding the evaluation of any specific information, opinion, advice or other content relative to their personal financial investment situation. Keep in mind that a forecast in the local currency of that instrument may prove to be correct but a swing in the underlying currency can make that same forecast dangerous to someone investing in a different currency.
Analysis feed
---
Latest Forex Analysis
AUD/USD is lacking a clear directional bias on Friday, as the Aussie dollar is struggling to draw bids despite the above-forecast Aussie retail sales data and a rebound in the Chinese Caixin Services PMI. Coronavirus numbers continue rising and keep markets risk-averse.
AUD/USD News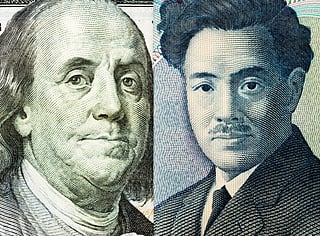 USD/JPY is relatively bid in Asia despite the risk-off tones circulating which would usually keep the yen underpinned. The spot rallied on solid US stocks and a spike in oil prices overnight.
USD/JPY News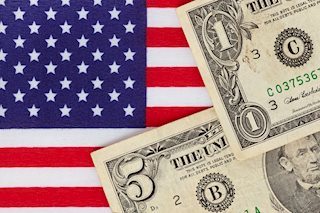 Non-farm payrolls for March will show some of the damage though less than the claims numbers as many of the layoffs did not begin until the latter part of the month.
Read more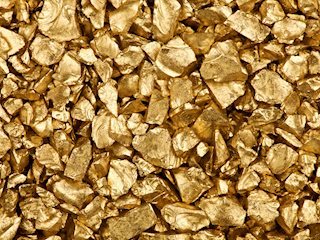 Gold fails to extend the previous recovery gains amid fresh challenges to risk. Wuhan Chief cited coronavirus resurgence risk, Washington Governor extends lockdown. S&P keeps US rating/outlook intact, expects a recovery in 2021.
Gold News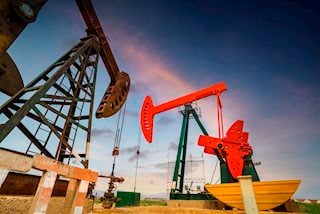 Even if US President Donald Trump reiterated his calls for oil production cuts, WTI remains under pressure around $23.75 amid the Asian session on Friday. The black gold fails to cheer the upbeat signals from the US leader amid risk reset.
Oil News
---