Yanis Varoufakis On Tour: A Pan-European Plan to Fix the Eurozone
Yanis Varoufakis is touring all around Europe explaining his plan to fix the Eurozone. Yesterday, he stopped by in Barcelona to speak in a packed Born Centre Cultural, a former market now a historical site in the city center. The site was unable to host the huge crowd that wanted to listen to the former Greek Finance Minister chat with local journalist Mònica Terribas. In a scene that looked more like a crowd waiting for a rockstar concert rather than a political event, a queue of about 1000 people surrounded the whole building, most of them being left out of the conference.
Once on the stage, Varoufakis didn't disappoint his audience. Using his mastery of speech and the politically unconventional style that has conquered the hearts of depressed left-wingers around Europe, he quickly gained the attention of the crowd. Jokes about buying a Volkswagen or the uselessness of the European Parliament made the audience laugh out loud. He neither forgot to quote Karl Marx when describing the similarities of the ill-designed Euro to the old Gold Standard system: "history repeats itself as a farce".
After this eye-catching introduction and following an apparently pre-scripted questionnaire by Terribas, he proceeded to describe the ills and diseases of the Eurozone and his plan to fix them.
Read:
7 things you should know about Yanis Varoufakis
Varoufakis began by defining the European Union as a political organization that was built as a cartel. "And a cartel needs a common currency at some point", he added, which is not a solid foundation.
"Eurozone is a democracy-free zone. Brussels bureaucrats hate democracy"
His wording escalated quickly and it was not long before he accused the Eurozone of being "a democracy-free zone". He claimed that European institutions as the Eurogroup or the European Commission, as well as Brussels bureaucrats (whom he accused of hating democracy), are outside of any democratic control, as the European Parliament can't dismiss them. From his point of view, this is what makes the Eurozone so inefficient and unfair.
Four current crisis in the Eurozone, four short-term solutions
Then, in a clearly scripted way, Terribas asked for the four crisis Varoufakis sees in the Eurozone. The banking crisis, the public debt one, the lack of investment and the surge of poverty. Varoufakis thinks the only way to solve them is by doing all at once, as an algebra equation. And he went onto explaining his solutions in the short-term, claiming it there was no need to change any rules to apply his proposed measures.
Varoufakis wants the bankers that go bankrupt to be kicked out and replaced by foreign ones. He asked for those failed banks to be nationalized and after one year be re-sold to the private sector: "this would break the corrupt bond between bankers and local governors", he added. Varoufakis also stressed his measure shouldn't be analyzed "from left-right wing, but from a common sense point of view".
In regards to the public debt crisis, he recommend to split the debt in two parts: a blue-good debt until 60% of the GDP mark mandated by the Maastricht treaty and a red-bad one which would be the rest. Varoufakis wants this bad debt to be "institutionalized", with the ECB acting as an intermediary, selling those bonds to foreign capital at low interest rates but with a guarantee that states would pay back. He also claimed his way wouldn't violate any rules, which he thinks is what is happening with the current QE program.
Varoufakis pointed the lack of investment as the reason why Europe is in a big crisis. He explained the "money is stuck" and "the rich don't know what to do with their millions". He mentioned negative interest rates in the bond markets and the lack of confidence in the stocks before dressing up in his tie-less keynesian macroeconomics teacher suit and higlighting productive investment as the only possible solution to this vicious cycle.
"Our model should be the New Deal from Roosevelt in the 1930s"
So what? "Our model should be the New Deal applied in the 1930s in the US by Roosevelt", he answered to himself. Varoufakis explained that the European Investment Bank, funded by the ECB if necessary, should intervene and invest in productive sectors. He mentioned new factories, infrastructures, green energies. That would create quality jobs, strengthen the demand and give confidence to the rich to invest in more productive sectors.
Finally, Varoufakis addressed to more "significant" crisis of all, the rise of poverty levels throughout Europe. He stressed that we Europeans "should be ashamed of ourselves" (also referring to refugees crisis there) and proposed another ECB measure to solve this "humanitarian issue".
In his opinion, Mario Draghi should extend a check to all families facing poverty in Europe using the liabilities between national central banks generated by capital and trade flows. He again mentioned the VW purchase example to explain the German surplus. The effects of that same check to all families, regardless of their country, would have a "very unifying effect in all Europe", preventing the rise of far-right nationalist movements.
A Pan-European movement to end each struggle
After explaining this four-step short-term plan, Varoufakis went on to his mid-long term project: creating a Pan-European movement. He claimed "national politics are dead", as the way Greece "was crashed" demonstrates. Varoufakis indicated he is using this European tour to talk to many people, trying to create a program to democratize Brussels. He ironically recognized this as "a very radical idea: one person, one vote". He wouldn't give names but said after the Greek government surrender he felt worries all around the continent that the same could happen anywhere.
"National politics are dead, the way Greece was crashed demonstrated that"
Before ending his internationalist speech to hold Europe together in a same identity, he still had time to give another wink to the audience. He compared the Catalan struggle for independence to what the Greeks felt when banks were closed in June before the referendum. Or to what the Germans working in minijobs or the French living in the banlieues are feeling. "I felt the same when it was basically me against 18 in the Eurogroup. We need to stop our loneliness and start working together", he claimed.
A strong applause followed and closed the event, as no questions from the public were allowed.
Information on these pages contains forward-looking statements that involve risks and uncertainties. Markets and instruments profiled on this page are for informational purposes only and should not in any way come across as a recommendation to buy or sell in these assets. You should do your own thorough research before making any investment decisions. FXStreet does not in any way guarantee that this information is free from mistakes, errors, or material misstatements. It also does not guarantee that this information is of a timely nature. Investing in Open Markets involves a great deal of risk, including the loss of all or a portion of your investment, as well as emotional distress. All risks, losses and costs associated with investing, including total loss of principal, are your responsibility. The views and opinions expressed in this article are those of the authors and do not necessarily reflect the official policy or position of FXStreet nor its advertisers.
Analysis feed
---
Latest Forex Analysis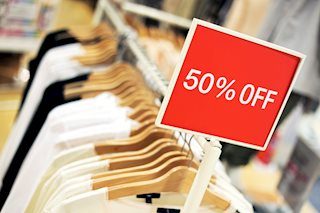 Markets are on the back foot after Biden hinted about tax hikes while introducing stimulus. The safe-haven dollar is edging higher despite Powell's pledge to keep monetary policy accommodative.
Read more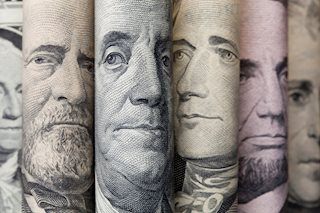 USD has been strongly supported on what has shaped up to be a very much risk off final trading day of the week. Most G10/USD pairs have seen significant weakness, aside from CHF/USD and JPY/USD, given that the two currencies are also considered "safe havens".
US Dollar Index News
---