Currencies get off the mat, but the gains were small!

Chuck dives into his knowledge of Oil… (it won't take long! HA!)
Good day… And a Wonderful Wednesday to you! Well, the team that can't hit, proved once again last night that their lack of hitting causes losses! UGH!, But another day off the calendar, and my beloved Cardinals still hold a 2 game lead on both the Cubs and Brewers… The Cardinals, and their inability to hit the ball, will face St. Louis native, Max Scherzer in the day game today, of which I'm going to be in attendance, sweating pounds off me, because it's been hotter than hades here the past week! But that's OK with me, I'll be at a day game, and longtime readers know I love day games! The Stone Temple Pilots greet me this morning with their song: Interstate Love Song…
Well, it was another day of ups and downs in Gold, the price of Oil slipped, and the currencies moved upward just a smidgen… Today is the day the Fed's FOMC meets… I truly don't believe the Fed heads have it in them to cut rates at two consecutive meetings, and so it'll be up to them to prove me wrong! But like I've said a couple of times now, the important thing will be the Fed Chairman, Jerome Powell's, press conference following the announcement… And since I did so good at mind reading what Mario Draghi was going to say last week, I'll give Powell a shot here…. I think he'll talk about how the economy is still strong in areas, and that the Fed just didn't see the need to cut rates again, but will be watching for signs of weakness, and will be ready at the wheel, to cut rates if needed in the future…
If that's basically what he says, then it won't make the stock jockeys happy, or the bond boys happy, or the markets as a whole… It will make the dollar bugs happy though, as it should be enough to send the dollar higher… the dollar did see some selling, not much, but some yesterday, as we get closer to the Fed decision announcement. The Price of Oil slid a couple of bucks, as the Oil shock fears have subsided… And this I have to question… This attack on the Saudi Oil reserves is going to disrupt the supply line of Oil for a long time before it is restored to normal… And I'm telling you this now, so you can listen to me later… The U.S. Shale Oil Producers are hurting…
I do not vision myself as an expert on Oil... Folks, but I do read about it all the time, and think that Shale oil production has gone flat, the rig-count is down, companies are going bankrupt, and financing for these debt-dependent operations because, as you know, new banking regs require a loan to an entity to be repaid, and these entities are having a difficult time booking profits, much less paying back loans... . Add to that the fact that these Shale Oil fields dry up in about 2 years…
Then there's a difference between Shale Oil and traditional Oil at the refineries, which is a long drawn out explanation, that for this letter is not going to happen, so just know that there are differences and causes Shale Oil to be more expensive to refine...
So, inflation rising with higher gas prices could be in the future, as well as we are entering the heating Oil season… I'm just saying…
OK… Well, speaking of inflation... In the U.K. this morning their August retail price inflation figure was 2.6%, down from 2.8% in July, and that has the pound sterling trading sideways this morning... Yesterday, the German business Confidence as measured by the think tank ZEW was better than expected and experienced a sharp rise in September 2019, making up for the significant decline we saw in August...
The Better than the average bear ZEW helped the euro off the matt yesterday, but today it too is trading sideways VS the dollar... It's funny, not funny ha-ha, that I keep seeing articles this morning that say the dollar is weaker going into the Fed's FOMC meeting today... but you wouldn't really know that to be the truth if you checked the Dollar Index, which today is trading at 98.42, and yesterday morning it was 98.59... So, weaker yes, but by a significant amount... I don't think so!
The price slippage in Oil pushed the Russian ruble weaker overnight and it is trading back over the 64 handle... But I believe this move to be only temporary, folks... There's just too many unknowns in the Oil sector right now, for this leading Petrol Currency to be sitting on the sidelines...
Have you noticed in the currency roundup that the Swiss franc is back above parity with the dollar? I go back once again to my conversation with Rob Vrhijof, last month when he said that he thought that going forward the franc would be a better currency than most... You may recall that I questioned that thought because of the negative deposit rates in Switzerland, but lo and behold, the franc is pushing higher... Go figure!
Here in the U.S. there's been a BIG Problem going on in the Repo market... For those of you not aware what REPO is, it's simply the short version of the Repurchase market, where an entity, mostly banks, lend cash to another entity and the receiver of the cash , delivers U.S. Treasuries to the lender... It's really a riskless business, unless, of course there isn't enough cash, or Treasuries to accommodate the Repo Market...
Well, last week, the Repo market saw a spike in the repo rate of interest that's paid for the loan.. As you would suspect, usually the Repo Market is in line with Fed Funds, with a little wiggle room... But last week rates spiked! The graph shows a straight line that seemed to go to the moon!
So, what's going on here? Well, remember my conversation last week that I said years ago, a good friend asked me what the next problems were for the U.S. and I said, "1. liquidity crisis, and 2. Underfunded Pensions? And what we have here is a good (really bad) old Liquidity problem... There wasn't enough cash around to accommodate the market... The Fed immediately saw this as a HUGE problem and stepped in with a cash infusion of $75 Billion...
I have a problem with this action by the Fed... You see, where does the Fed get its money? Oh, that's right, it doesn't have money, and when it needs money it prints it... OK, there's no actual printing that goes on these days, it's an entry on a computer, but we still say "print" because they produced dollars out of air... Did they ask you, or me if we thought this was a good idea? HAHAHAHAHAHAHA! As if!
The price of GOLD gained a measly $3 yesterday... It seems lately that in the overnight markets Gold rallies, and in the U.S. market it gets sold... Dare I say that this makes sense given the price manipulators are here in the U.S. ?
Well, most of the articles on the internet this morning say that they expect the Fed to cut rates today... I just don't see that as something they are prepared to do... Now, when the calendar turns over to 2020, there will be a few hawks leave the FOMC and a few doves will take their place... This may seem like a no big deal, right? But... think about that... The recession will likely be in full metal in 2020, and the FOMC members will be mostly doves, who like to cut rates... Is this when we go negative? YIKES!
Speaking of the next recession (that may already be here!) I was reading yesterday and came across this quote... check this out... I just loved the quote from publishing guru, and writer extraordinaire, Bill Bonner yesterday in his daily letter… "Many parts of America are already in recession. As for the country as a whole, the geriatric expansion is still dangerously tottering along – like a senile man with a valid driver's license. We don't know what ditch it will end up in… or when… but readers are cautioned to stay off the road." – Bill Bonner
Many years ago, I used the phrase that the economy was like a car traveling on an icy road, the only question was not if but when was the car going to meet a guardrail... I think that's apropos now, eh?
The U.S. Data Cupboard saw the August print of Industrial Production rise better than expected, which was a BIG surprise to me... But then this data can be volatile at times with Airplane purchases and stuff... So, I'll just write this off as a blip, and get ready for another negative print in Sept.
Today's Data Cupboard is really just about the FOMC Meeting... So, we have that going for us, eh?
To recap, The BIG news today is that the Fed's FOMC will meet and according to Chuck they'll bypass a rate cut, but according to most pundits on the internet, the Fed will cut rates today... So, what's it gonna be boy? HA! Gold gained a measly $3 yesterday... The currencies got up off the mat VS the dollar, but the gains were very small, and the price of Oil slid downward, and Chuck has lots to say about Oil this morning...
For What It's Worth... Yesterday, I told you about the 3 JPMorgan metals traders that were being charged with price fixing and manipulation of Gold & Silver... And that news caused some people to think that JPMorgan CEO, Jamie Dimon might be in trouble... And then the GAT folks sent me a note from Pam and Russ Martens about this, and I said, now that's FWIW!
Or, here's your snippet: "Yesterday, three traders at JPMorgan Chase, the bank headed by Jamie Dimon, got smacked with the same kind of criminal felony charge that was used to indict members of the Gambino crime family in 2017. The charge is racketeering and falls under the Racketeer Influenced and Corrupt Organizations Act or RICO. According to the Justice Department, the traders engaged in a pattern of rigging the gold, silver and other precious metals markets from approximately May 2008 to August 2016.
One of the traders, Michael Nowak, was actually a Managing Director at the bank and the head of its Global Precious Metals Desk. The other two traders are Gregg Smith and Christopher Jordan.
RICO is typically used to indict mobsters – which makes its use against employees of the largest bank in America a very disquieting event. But even more disquieting is that two trial lawyers compared JPMorgan Chase to the Gambino crime family five long years ago and recommended in their 2016 book that the bank's officers be prosecuted under the RICO statute. "
Chuck Again... Wow! Ok, yesterday, I made the point that until one of these guys goes to jail the dirty deeds will continue... but IF the head honcho got dragged into the proceedings, that would cause some major disruption in the price manipulation business, don't you think?
Currencies today 9/18/18 American Style: A$.6833, kiwi .6334, C$ .7540, euro 1.1046, sterling 1.2463, Swiss $1.0043, European Style: rand 14.6367, krone 8.9606, SEK 9.7123, forint 301.27, zloty 3.9277, koruna 23.4364, RUB 64.17, yen 108.20, sing 1.3744, HKD 7.8299, INR 71.14, China 7.0885, peso 19.35, BRL 4.0829, Dollar Index 98.42, Oil $59.00, 10-year 1.77%, Silver $17.85, Platinum $936.21, Palladium $1,597.32, and Gold... $1,501.55
That's it for today... Well, I'm excited to get to go to the day game today... I'll be with some good friends, and if the sun doesn't get to us, a grand time will be had by all! I just know it! OK... Yesterday, I made an error when I said that my darling granddaughter was in the final 7 for a the Madeline play, but it was the Matilda play! Hey! I don't know these things, Madeline, Matilda, crazy! I'll go see her in a local production of Okalhoma this weekend... So, I'm getting unindated with literature about Medicare and Medicare supplements... Crazy, like the credit card companies that are relentless when kid turns 18, and so on... I look forward to the process of choosing the right company... And with that... The Who, takes us to the finsish line today with their song: Behind Blue Eyes... I hope you have a Wonderful Wednesday, and please Be Good To Yourself!
Analysis feed
---
Latest Forex Analysis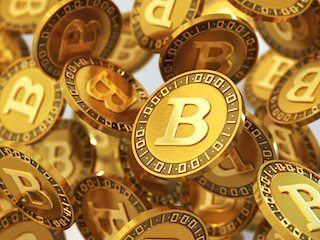 Greyscale floods the market with fresh money to satisfy the demand of its clients. Investors, willing to pay a 29% surcharge for exposure to Bitcoin without suffering the legal and operational inconveniences. Market remains at risk on the verge of new bullish territory.
Read more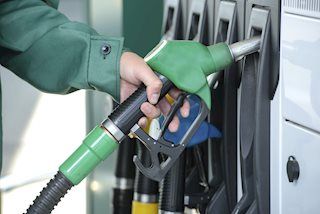 Crude oil prices built on Thursday's modest gains and rose sharply on Friday boosted by the upbeat market mood optimism surrounding Saturday's OPEC+ meeting.
Oil News
---