Is Omicron a Variant of Concern or a Variant of Unconcern and hope?
There's limited knowledge of the Omicron variant of Covod-19, but little we do know suggests fears were overblown.
Glimmers of Hope
In the fight against Omicron, Scientists See Glimmers of Hope
The new evidence is so far largely anecdotal, sometimes contradictory and far from sufficient to draw hard scientific conclusions, but some of it suggests vaccines help prevent serious illness and curb the spread of the variant.

An Israeli probe into the case of a 45-year-old cardiologist who contracted Omicron showed he attended conferences in London and in Israel and came into contact with more than 100 people over several days after returning home.

But so far, there is only one known person to have contracted the Omicron variant from him: another physician, 70 years old, who was in the car with his colleague without a mask, said Gili Regev-Yochay, director of the infectious disease epidemiology unit at Sheba Medical Center in central Israel, where both infected physicians work.

Researchers at the University of Hong Kong's microbiology department said they isolated the Omicron variant from clinical specimens late Monday, a development that could help the Chinese vaccine makers that the team had shared its findings with.

Infectious diseases professor Yuen Kwok-yung, who led the research effort, said the team was planning further lab studies using mice to test the transmissibility of Omicron and its capability for evading the body's immune system.Hong Kong has so far found four patients infected with the Omicron variant, three during their stay in hotel quarantine and another in a transit passenger.

For two of the patients who had been fully vaccinated with mRNA vaccines within six months, their symptoms were very mild, Prof. Yuen said. He added that their antibody levels in blood samples went up 10 times within a few days of their infection being found.

"This is very satisfactory in terms of immunological memory," he said. "It seems to me that if you've received the mRNA vaccines and you get infected by the Omicron virus, the immunological memory and recruitment of the immune response is very fast."

Ugur Sahin, co-founder of vaccine developer BioNTech SE, said Tuesday that, while the new variant might evade the antibodies generated in reaction to the vaccines, the virus will likely remain vulnerable to immune cells that destroy it once it enters the body. "Our message is: Don't freak out, the plan remains the same: Speed up the administration of a third booster shot," he said.
Minor Reaction In Those Vaccinated
The article referenced cases in Israel, Japan, Scotland, Australia, and Hong Kong where the persons infected all were vaccinated.
In every case, symptoms of Omicron were mild and the antibody reaction fast among the vaccinated.
Kids Under 2 Are 10% of Hospital Cases in South Africa
In South Africa, where the vaccination rate is low, Kids under 2 are 10% of the Omicron Hospital Cases.
Children under the age of 2 account for about 10% of total hospital admissions in the omicron epicenter Tshwane in South Africa, according to the National Institute for Communicable Diseases.

More kids are being admitted than during the early stages of the country entering the current fourth wave of infections, although a similar trend occurred during the third wave when delta was dominant, said Waasila Jassat, public health specialist at the institute.

"The very young children have an immature immune system and they are also not vaccinated, so they are more at risk," said Jassat, who was part of developing and managing South Africa's national hospital surveillance system for Covid-19.

She said that part of the increased rate of admissions may reflect extra precaution on the part of parents given the new concern about the mutation. A pediatric report due later this week should provide more information.

In Tswane, the municipality that includes the capital Pretoria, 52 children under the age of 2 diagnosed with the coronavirus have been admitted and one has died, Jassat said. It's not yet clear whether they contracted omicron, currently the region's dominant strain.

"People are more likely to admit children as a precaution because if you treat them at home something can go wrong -- especially very young children because there is a higher proportion of death," Jaffat said.
This material is based upon information that Sitka Pacific Capital Management considers reliable and endeavors to keep current, Sitka Pacific Capital Management does not assure that this material is accurate, current or complete, and it should not be relied upon as such.
Feed news
Join Telegram
---
Recommended Content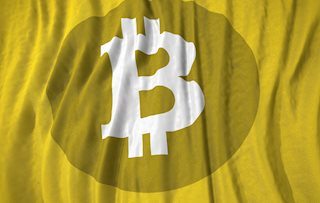 European Central Bank's head stated Bitcoin should not be legalized. The bank's director general Ulrich Bindseil states that regulation of cryptocurrencies is not equivalent to legalization.
Read more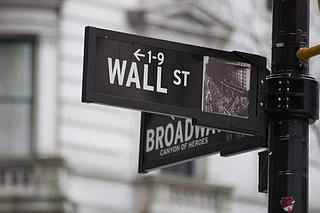 Equities snoozed across the finish line on Tuesday with little catalyst. The Dow closed completely flat almost to the tick. The NASDAQ was lower by 0.7%, and the S&P 500 was also barely changed.
Read more
---