#IPOs In Peak Digital Advertising
Digital advertising is supposed to be the fuel of the future, funding new companies (#IPOs) that provide us with services we never knew we wanted – Facebook, Pinterest, Twitter, etc. – while tearing away at our privacy.
But there's a problem.
Digital advertising is annoying users, and starting to creep us out.
I don't want to see ads for lightweight jackets for the next three months just because I searched for one last November.
And by the way, isn't that a bit backward? If I already bought the jacket, why is it still being marketed to me?
But advertisers aren't deterred! In fact, they're rather emboldened, spurred on by the fact that everyone from Facebook to PayPal will share the most intimate details of their users' data, allowing companies to tailor their message and target their ads in ways that were unthinkable just a decade ago.
Investors get in on the act by extrapolating the digital advertising revenue of behemoths like Google and Facebook to other companies, then estimating that newcomers like Pinterest and Snap could be worth untold billions.
But what if that doesn't happen?
Win for Losing
What if digital advertising has already reached its plateau because consumers can only see so much social media in one day, which means ads are competing for limited viewing time, and consumers are becoming not just immune but hostile to much of the messaging?
Think about this: Do you watch the ads at the beginning of YouTube videos? Or do you click to another window and do something else for the 15 seconds?
The answers to those questions could lead people to either make or lose fortunes.
Twitter should be sending President Trump flowers for the way the Tweeter-in-Chief revived the struggling company's presence before he entered into office. Now Twitter has staunched its loss of users and posted a $250 million profit last quarter.
That's good money, but does it make the company worth its current market cap of $26 billion? Remember, the company has lost users. Can Twitter really drum up enough digital advertising to justify a 26 price-to-earnings ratio?
Seeking Profit
At least Twitter has a profit. Snap, which owns Snapchat, the mobile app famous for delivering pics that disappear in a few seconds, watched its shares soar recently when the company reported a 43% jump in revenue, which cut its losses.
During the conference call, CEO Evan Spiegal said:
"This limited our Q4 losses to just 13 percent of our revenue, compared to just one year ago when our Q4 losses totaled more than 50 percent of revenue."
This company carries a market cap of $15 billion.
And then there's the latest darling, Pinterest. The newly public firm priced its shares at $19, and they shot to $24 when they opened for trading, valuing the firm at roughly $12.5 billion.
Pinterest earns almost all of its revenue from advertising and managed to lose about $50 million on $755 million in revenue in 2018. The numbers have been improving, and Pinterest might earn a full-year profit in 2019.
Or it might not…
Privacy Preferences
At the same time that these firms are banking on higher advertising revenue, consumers around the globe are getting concerned over their lack of privacy.
There's no question that the privacy genie isn't going back in the bottle, but we'd like to see companies share less of our data with marketing groups, or else find a way to pay us for our data.
And that's the rub. We've exchanged our personal details for access to seemingly free platforms like Pinterest and Snapchat, which then monetized the information by selling it to advertisers.
As many people have said: If something appears to be free, then you're the product.
What happens when regulators demand better safeguards on private data as well as prominent disclosures of what information companies are sharing with others? At the same time that social media platforms are competing for our time, they'll be restricted in the ways they can make money off of our demographic information and search history.
The result will be less fuel for the presumed profit machines, which should drive down their share prices. Investors who hold such names could take huge hits to their portfolios even as they regain a tiny bit of privacy.
I'm not wishing for anyone to lose money, but I wouldn't be upset to see some of these companies go down in flames as online advertising takes a hit. If you own stock in Snap, Pinterest, Twitter, or something like it, keep a watch for new privacy regulations, and stay updated on quarterly earnings. If you see warning signs, get out early.
You might leave some gains on the table, but you might also avoid ugly losses.
If that happens, you can tweet about it.
The content of our articles is based on what we've learned as financial journalists. We do not offer personalized investment advice: you should not base investment decisions solely on what you read here. It's your money and your responsibility. Our track record is based on hypothetical results and may not reflect the same results as actual trades. Likewise, past performance is no guarantee of future returns. Certain investments such as futures, options, and currency trading carry large potential rewards but also large potential risk. Don't trade in these markets with money you can't afford to lose. Delray Publishing LLC expressly forbids its writers from having a financial interest in their own securities or commodities recommendations to readers.
Analysis feed
---
Latest Forex Analysis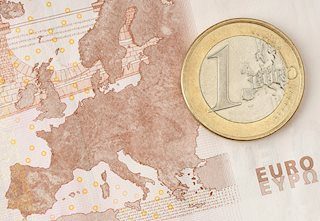 EUR/USD is breaking higher heading into European trading this Friday. The spot conquers the 1.11 handle for the first time since March 30 despite the risk-off market mood amid US-China tensions. Focus on EZ CPI and Trump's response.
EUR/USD News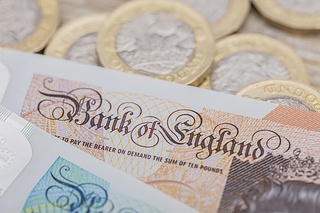 GBP/USD probes intraday high after bouncing off lows near 1.2300. UK increases changes for China's Huawei, offers citizenship to Hong Kong residents. EU's Trade Chief says UK may have given up on Brexit deal. US President Trump's presser will be key.
GBP/USD News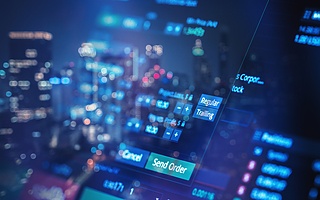 Cardano is among the most active cryptocurrencies in the market this week. ADA/USD is exchanging hands at $0.0666 amid a battle to beat Thursday highs at $0.0680. On the other hand, the price has not been left behind especially after spiking by over 1% in a matter of minutes.
Read more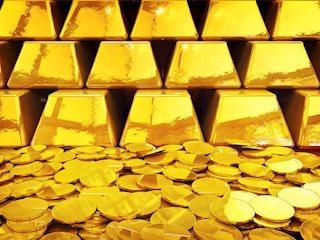 Gold prices extend the latest recovery from $1,711 as DXY refreshes two-month low. A confluence of 10-day EMA, nine-day-old falling trend line probes immediate upside. An ascending trend line from April 21 favors the bulls.
Gold News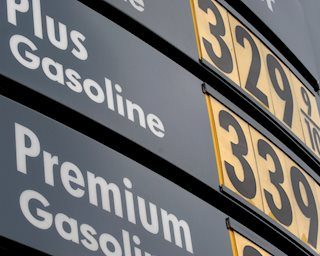 While West Texas Intermediate (WTI) crude's front-month contract has backed off from the 2.5-month highs reached earlier this week due to deteriorating US-China tensions, it is still on track to post its biggest monthly gain on record.
Oil News
---