Gold is showing a very similar pattern to long-term Treasuries
Highlights:
Market Recap: Markets collapsed yesterday as Hong Kong protests continued to escalate. The 10's-2's yield curve inverted for the first time, and the collapse in bond yields has everyone finally talking about slowing economic growth, which we have seen in the data since October of last year. The S&P 500 was down -2.95% on the day. Interest rates collapsed 9 basis points on the U.S. 10-year Treasury note, and long-term Treasuries and Gold rallied.
Economic Data: Trump's Right! In our opinion, President Trump has nailed it as far as the Fed is concerned. The "mid-cycle" adjustment comments from Powell will go down in history as a colossal miscalculation and error in judgement and action. We began discussing the Fed moving more Dovish late last year and hoped they would cut interest rates to below the 2-year Treasury yield. Unfortunately, they did not cut rates enough and now they will have to string together a series of inconsistencies that the market will have to digest. This is not a major confidence booster. As to not be just a complainer and actually point out the solution, here is what I would offer up to Chairman Powell as a suggestion: Cut interest rates to 1.50% in a surprise meeting or at Jackson Hole. This would allow a more data dependent approach going forward.
Volatility - Divergence: The VIX moved up significantly yesterday but failed to make a new high. This is a somewhat positive sign, as volatility tends to peak prior to equity market bottoms. We will be watching this closely over the coming sessions.
Major U.S. Market Indices: Most major broad market indices in the U.S. are below their 200-day moving averages as of the close yesterday. The S&P 500 and Nasdaq are the only indices still above their long-term moving averages. The Dow Jones Industrial Average closed below the 200-day moving average yesterday. Transports, and the Russell 2000 have downward sloping moving average suggesting a long-term negative trend. All major indices are in the same trading range that has governed price action for the last 18 months!
Long-term Treasuries: Long-Term Treasuries are crazy overbought! The move in long-term bonds has gone parabolic and we expect a consolidation at a minimum. We still believe long-term bonds will move higher as the Fed now has to play aggressive to catch up.
Gold: Gold is showing a very similar pattern to long-term Treasuries. A major breakout to the upside, followed by a parabolic move. We still like defensive assets, like Gold as the global economy becomes vastly more deflationary.
Officially Oversold: This may not surprise you, but the stock market is officially oversold in the short-term. Less than 30% of issues in the NYSE index are above their 50-day moving averages. This index has a lot more room to run to the downside, however. In December, less than 12% of the NYSE were above their 50 day moving averages.
Futures Summary:
News from Bloomberg:
China hit back as the trade war again upended markets. The U.S. threat of new 10% tariffs has derailed efforts to solve the dispute via talks, it said. America has violated the Xi-Trump consensus reached at the G-7 meeting, China added, signaling its intention to impose retaliatory measures.
The bond rally marched on as China spoke out. The yield on 30-year Treasuries fell below 2% for the first time after paring early losses and the world's pile of negative-yielding debt surpassed $16 trillion. The 10-year yield resumed its slide after China's comments and the two-year shed three basis points. Rates also fell in Australia, Germany, France and the U.K. Here's a look at why the yield-curve inversion matters.
President Trump praised Xi Jinping as "a great leader" before the latest statement from Beijing and linked Hong Kong protests to the trade war. "Of course China wants to make a trade deal. Let them work humanely with Hong Kong first!" he tweeted. In a less conciliatory tone, the U.S. added four Chinese nuclear entities to a blacklist, accusing them of helping buy advanced technology for military use.
Berkshire Hathaway's stake in Amazon rose 11% to more than $1 billion last quarter, filings show. And Bill Ackman is betting on Warren Buffett, building a $686 million holding in Berkshire. In other disclosures: Coatue Management, Tiger Global and Viking Global bought into Uber, Appaloosa dumped its stake in Alibaba and bought Intelsat, while Elliott Management exited Sempra Energy but entered Marathon.
European stocks reversed gains and U.S. equity futures pared advances. The offshore yuan also gave up gains, while gold drifted higher. Oil dropped around 1%.
WealthShield is a division of Emerald Investment Partners, an SEC Registered Investment Advisor. Advisory services are only offered to clients or prospective clients where WealthShield and it's representatives are properly licensed or exempt from licensure. Past performance is no guarantee of future returns. Investing involves risk and possible loss of principal capital. No advice may be rendered by WealthShield unless a client service agreement is in place. Before investing, consider your investment objectives and WealthShield's charges and expenses.
Analysis feed
---
Latest Forex Analysis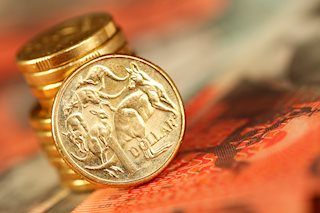 AUD/USD declines to 0.6830 during the initial Friday morning in Asia. The quote stretches losses made on Thursday as the second-tier Aussie data becomes the latest disappointment.
AUD/USD News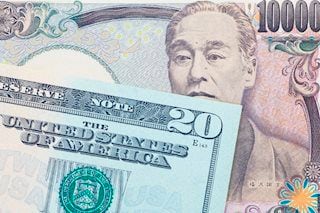 The USD/JPY is ending the day with modest losses, as despite encouraging words from US trade representatives, there's nothing new on a trade deal with China.
USD/JPY News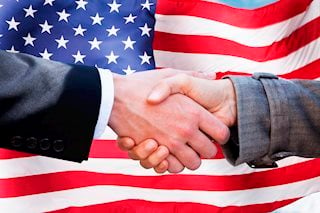 Non-farm payrolls are predicted to rise 180,000 in Nov following Oct's 128,000 increase. The unemployment rate is expected to be unchanged at 3.6%. Hourly earnings will gain 0.3% in Nov after October's 0.2% increase and annual earnings will be stable at 3.0%.
Read more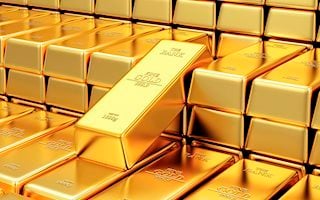 Gold kicked off December with a bullish reversal to the 1480 resistance. Just above the level the 50 and 100-day simple moving averages (SMAs) are also acting as dynamic resistances.
Gold News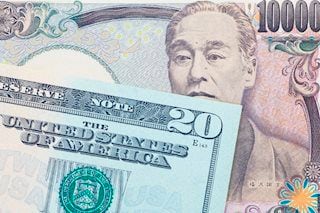 The USD/JPY is ending the day with modest losses, as despite encouraging words from US trade representatives, there's nothing new on a trade deal with China.
USD/JPY News
---