GE? CEO Flannery Left to Clean Up Immelt's Mess
Stocks began the week on a downbeat……GE - leading the charge - falling 7% as a range of street analysts cut their rating on the stock and suggest that they may have to cut their divided to survive this…..CUT THEIR DIVIDEND? …..this is GE….how can they cut their dividend? Dividends are sacred.....FYI - News Flash - It's not good when a company cuts their dividend..........The weakness in GE led the whole industrial complex lower as investors now reconsider the coming rash of earnings releases that are due out this week and next, add in the fact that Fact Set cut their 3Q earnings growth rate to 1.7% (this down from double digits at the beginning of the year) and this sent the major indexes all lower......the Dow lost 54 pts, the S&P lost 10 pts, the Nasdaq gave back 42 and the Russell shed 11 pts......considering where we are - none of these moves is cause for alarm - yet......but could this be the top?
I guess we could say that 'Jeff Immelt is NO Jack Welch' How could Jeff have left GE - the bluest of ALL American Blue Chips in this much of a disaster? I mean - how could this happen? How could GE be in this position after having paid Jeff Immelt in excess of $120+ mil dollars over his tenure for supposedly outstanding management? For his insight and hands on approach? In 2015 - a story detailing Immelt's $37.25 mil pay package for 2014 was supported by comments from GE spokesman Seth Martin as he cited Immelt's accomplishments-
"the unprecedented actions to reshape its portfolio to focus on higher value earnings from core infrastructure businesses by completing the Synchrony Financial (SYF) IPO and announcing the sale of appliances and transactions with Alstom. At the same time, industrial segment profit grew double digits to $17.8 bil, margins expanded 50 basis pts to 16.2%, we generated more than $15 bil in cash from operating activities and we returned $11 bil to shareowner in dividends and buybacks."
Well - that was great....but what happened after? Do you realize what GE's stock price has done under Immelt's leadership - headlines saying that Immelt's tenure was an 'unmitigated disaster for shareholders'.......Yeah...ok - you can blame 911, or the break in the commercial paper mkt or the GFC (Great Financial Crisis) for GE's woe's......but I'm not sure that is fair....
A dividend cut at GE would not send a good message at all….as my friend Eric Ervin - CEO at Reality Shares tells us - (btw - take a look at this group - they are doing great things in the dividend ETF space)
"It's like a window into the health of the business. If they cut the dividend what does that say about the company and the management team running the business.?"
Now to be fair - CEO Flannery just stepped into this role in April - this guy is NOT the one responsible for this disaster - he is though the one chosen to 'clean up this mess' - so don't be so quick to assassinate him - the guy you need to hold responsible for this mess is Jeff Immelt - but by now he is in hiding, hanging out on some beach as he instructs his financial planner to hedge his long position in GE by writing some fancy option spread that insulates him from any decline….a move he most likely made well in advance of the most recent earnings report…. Jack Welch's head must be spinning…but I digress.
Investors are also growing a bit antsy lately over what is going on with Chubby - (Kim Jung On)..... my NK Missile watch data is now suggesting that 'risk signals' are slowing beginning to rise - elevating the risk of a launch within the next 30 days.....
And with Shinzo Abe's re-election on Sunday - Japan is now looking to take steps to ramp up their military given NK's recent threats along with uncertainty over the US commitment to continue to contribute to the regions security like we have done in the past.
Yesterday - Japan's defense minister had this to say:
"North Korea's nuclear and ballistic missile capabilities have grown to an unprecedented, critical and imminent level requiring different responses to the threat"
Revising their constitution to include possible military action is one way to accomplish this....And all of this of this geo-political unrest is causing investors to raise a bit of cash - because you never know......
In the meantime - the mkt is looking a bit stretched...and the McClellan Oscillator index is now below the zero line... and the McClellan summation index - which measures the intermediate trend - is now beginning to turn lower......both suggesting that a correction in the mkt is ahead of us....Look the mkt is up a stunning 24% since the election......all on the hope of change - none of which we have seen yet....lots of talk, but not cigar.....and what if there is a slowdown in the economy.....and what if Yellen is replaced by Powell? What if she is replaced by Warsh or Taylor? Each of these scenarios will produce very different results....and what if the ECB announces (on Thursday) the end of their stimulation and the beginning of their taper - are the mkts really prepared for this? I mean we know that Uncle Mario will announce something - speculation is running rampant, but in the end - how will investors vote in an environment of rising rates around the world?
Now to be clear - the ECB's stimulus program runs thru the end of this year.....Uncle Mario has maintained that stimulus is still required and that interest rates will remain at or below current rates for the foreseeable future....so maybe we get nothing on Thursday...and if that is the case - then the mkts will find their reason to go higher...but if Uncle Mario surprises us with a change to policy in early 2018 - then watch what happens next.....
Yesterday I said that
" The S&P is now in the stratosphere - currently trading at 2576.....well above any resistance levels as it surges higher...If you draw a line from February 2017 - you will find that the mkt should find support at 2540 while there is no resistance at all.....If you draw the trend line from December 2016 you will find what should be resistance right here at 2580.........but by the way it feels - I wouldn't bet on that...."
Now 2580 is exactly where we hit resistance (yesterday) in what felt a bit like exhaustion....and while GE suffered - the broader mkt didn't collapse under the weight of GE's weakness.
This morning mkts around the world are a bit higher -but there is no conviction either way...........Investors/traders keeping their eyes on Thursday's ECB meeting, more tax cut talk, more FED chair talk and more individual earnings talk.....Spain continues to come under pressure as the crisis in Catalonia continues but that is a Spanish issue.........
And while there is no timeline on any FED chair announcement and nor any imminent tax deal....those are the two most important data points besides the deluge of earnings...so in the end - you must pay attention.
S&P futures are UP 2.5 pts as the mkt re-groups. Flash PMI's were in line to slightly disappointing, but not threatening......the ECB revealed that loan demand is increasing across the European continent...the 10 yr is pushing back towards 2.4% a level that remains critical to the next move.... Gold is lower by $1, Oil is bouncing back at $52.33/barrel and the dollar index (DXY) is off 0.08 cts.
Earnings today include: CNC, LLY, UTX and BIIB - all reported and all beat their estimates....IPG and SHW - both reported and missed their estimates....watch as we wait for CAT, MMM, JBLU, GM and LMT.
Eco data today includes Markit US Manf PMI - exp of 53.5 and Markit Services PMI at 55.2 along with the Richmond Fed Survey - exp of 17.
---
Bolognese Sauce
What exactly is Bolognese sauce? It is a meat based thick, hearty sauce for pasta – and guess where it comes from? Bologna of course. Now Bologna is the largest city in the region of Emilia-Romagna in Northern Italy and is the 7th largest city in all of Italy. It is a very cosmopolitan city rich in art, history, music, culture and food. It is also home to many of Italy's finest universities. This particular sauce has numerous variations – but no matter how you make it – you cannot go wrong at all….

For this you need:

Equal parts, ground beef, veal & pork, lg can of plum tomatoes, fresh basil, olive oil, s&p, onions, carrots, celery and garlic.

Begin by sautéing sliced garlic in some olive oil over med hi heat. Next add in the sliced onions, diced carrots and diced celery - stir and cover – allow to cook thru and soften up, stirring every 5 mins or so. Once the veggies have softened run them thru the blender to puree - set aside. Now add in the equal parts of meat…and brown nicely. Season with s&p.

Next run the plum tomatoes thru the blender – quickly – you want some chunk left to them…..so do not liquefy. Add to the meat along with the pureed veggies and simmer. Now you want enough tomatoes so that you have sauce and not all just meat – capisce? But this is supposed to be a hearty sauce - so keep that in mind. Add in some fresh chopped basil – taste and adjust if necessary. Once you bring it to a boil - reduce to simmer. Add in 1/2 stick of butter and let it melt into the sauce.

Bring a pot of salted water to a boil and add the pasta.
Before straining – remove a mugful of the pasta water to remoisten. Drain the pasta and return to the pot….add back ¼ c of the pasta water and stir. Allow the pasta to absorb the water – do not make a puddle on the bottom of the pan….Add a ladle or two of the sauce to the pot and mix well to coat.

Next – serve in warmed bowls…..add a ladle of the Bolognese sauce on top and sprinkle with fresh grated Parmegiana cheese. Always have more cheese on the table for your guests.

Buon Appetito.
General Disclosures
Information and commentary provided by ButcherJoseph Asset Management, LLC ("BJAM"), are opinions and should not be construed as facts. The market commentary is for informational purposes only and should not be deemed as a solicitation to invest or increase investments in BJAM products or the products of BJAM affiliates. The information contained herein constitutes general information and is not directed to, designed for, or individually tailored to, any particular investor or potential investor. This report is not intended to be a client-specific suitability analysis or recommendation, an offer to participate in any investment, or a recommendation to buy, hold or sell securities. Do not use this report as the sole basis for investment decisions. Do not select an asset class or investment product based on performance alone. Consider all relevant information, including your existing portfolio, investment objectives, risk tolerance, liquidity needs and investment time horizon. There can be no guarantee that any of the described objectives can be achieved. BJAM does not undertake to advise you of any change in its opinions or the information contained in this report. Past performance is not a guarantee of future results. Information provided from third parties was obtained from sources believed to be reliable, but no reservation or warranty is made as to its accuracy or completeness.
Different types of investments involve varying degrees of risk and there can be no assurance that any specific investment will be profitable. The price of any investment may rise or fall due to changes in the broad markets or changes in a company's financial condition and may do so unpredictably. BJAM does not make any representation that any strategy will or is likely to achieve returns similar to those shown in any performance results that may be illustrated in this presentation. There is no assurance that a portfolio will achieve its investment objective.
Definitions and Indices
The S&P 500 Index is a stock market index based on the market capitalization of 500 leading companies publicly traded in the U.S. stock market, as determined by Standard & Poor's.
UNLESS OTHERWISE NOTED, INDEX RETURNS REFLECT THE REINVESTMENT OF INCOME DIVIDENDS AND CAPITAL GAINS, IF ANY, BUT DO NOT REFLECT FEES, BROKERAGE COMMISSIONS OR OTHER EXPENSES OF INVESTING. INVESTORS CAN NOT MAKE DIRECT INVESTMENTS INTO ANY INDEX.
BJAM is an investment advisor registered in North Carolina and Arizona. Such registration does not imply a certain level of skill or training. BJAM's advisory fee and risks are fully detailed in Part 2 of its Form ADV, available upon request.
Feed news
---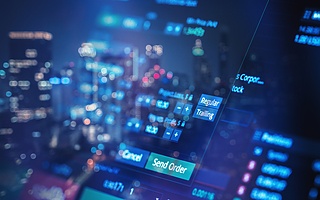 Cardano price is currently hovering below a freshly shattered 6-hour demand zone, ranging from $1.68 to $1.79. This resulting crash could extend to the immediate and critical foothold at $1.40.
Read more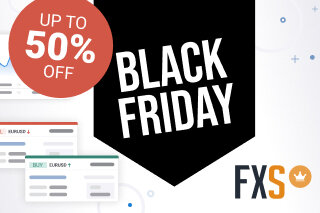 Do you want to take your trading skills to the next level? Now you have a chance of leaping forward at attractive introductory rates. For Black Friday, FXStreet is offering discounts of up to 50% on its upgraded Premium plans.
Subscribe now!
---