GBP/USD Bearish Reversal After Wave 5 Hits 1.25 Target?
The GBP/USD has made another bullish push higher as expected but price has now arrived at a strong 1.25 resistance zone. A bearish reversal is now likely, although the price action will depend on the US and UK interest rate decisions on Wednesday 18 September and Thursday 19 September.
GBP/USD
4 hour
The GBP/USD seems to have completed a wave 5 (green), which could be part of a larger ABC (blue) correction of wave 4 (purple). In any case, a divergence pattern (dotted purple line) plus the round 1.25 level could cap a bullish continuation and in fact, send the GBP/USD lower if price is able to break below the support trend lines.
1 hour
The GBP/USD seems to have completed its 5 wave (orange) extension of wave 5 (green) after completing a deep wave 4 (orange) retracement at the 61.8% Fibonacci level. The Cable has now reached a reversal territory and could make a move lower if price breaks the support (blue) of the channel.
---
The analysis has been done with the CAMMACD.MTF template.
For more daily technical and wave analysis and updates, sign-up up to our ecs.LIVE channel.
Elite CurrenSea Training Program(s) should not be treated as a recommendation or a suggestion to buy or sell any security or the suitability of any investment strategy for Student. The purchase, sale, or advice regarding any security, other financial instrument or system can only be performed by a licensed Industry representative; such as, but not limited to a Broker/Dealer, Introducing Broker, FCM and/or Registered Investment Advisor. Neither Elite CurrenSea nor its representatives are licensed to make such advisements. Electronic active trading (trading) may put your capital at risk, hence all trading decisions are made at your own risk. Furthermore, trading may also involve a high volume & frequency of trading activity. Each trade generates a commission and the total daily commission on such a high volume of trading can be considerable. Trading accounts should be considered speculative in nature with the objective being to generate short-term profits. This activity may result in the loss of more than 100% of an investment, which is the sole responsibility of the client. Any trader should realise the operation of a margin account under various market conditions and review his or her investment objectives, financial resources and risk tolerances to determine whether margin trading is appropriate for them. The increased leverage which margin provides may heighten risk substantially, including the risk of loss in excess of 100% of an investment.
Analysis feed
---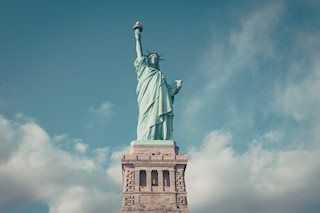 According to Cristina Alesci, business and politics correspondent for CNN, China has officially invited the United States (US) Trade Representative Lighthizer and Treasury Secretary Mnuchin and their teams for additional trade talks in China ahead of next month's APEC summit in Santiago.
Read more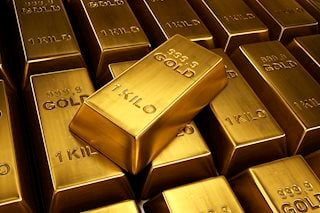 The bearish pressure surrounding the XAU/USD pair on Friday intensified in the last hour as markets continue to price a possible trade deal between the United States (US) and China.
Gold News
---