FX weekly — DXY and 30 currency pair levels and targets
GBP/JPY and EUR/JPY trade to exorbitant levels in a weekly series from overbought to more overbought is explained by Correlations. GBP/JPY and EUR/JPY switched correlational loyalties from USD/JPY to GBP/USD and EUR/USD.
GBP/JPY correlations to GBP/USD runs +78% and - 16% to USD/JPY while EUR/JPY correlates to EUR/USD at +86% and - 32% to USD/JPY.
The positive to GBP/USD and GBP/JPY correlations is both begin the week severely overbought. GBP/JPY overbought at 171.00's and EUR/JPY at 150.00's trades at overbought extremes. Both will trade short this week based on EUR/JPY and GBP/JPY correlations at +98%.
USD/JPY's only correlational power is found with CAD/JPY and NZD/JPY as CAD/JPY correlates to USD/JPY at 98% and NZD/JPY to USD/JPY at +81%.
AUD/JPY is the lost currency price in the JPY cross pair line up as AUD/JPY correlates to USD/JPY at +83% but also to AUD/USD at +44%. Add USD/CAD as another confused currency as USD/CAD correlates to USD/JPY at - 38% and an acceptable -56% to CAD/JPY.
USD/JPY 's power is found when Correlations run positive to all JPY cross pairs particularly to GBP/JPY and EUR/JPY as wide range movers among JPY cross pairs. A currency especially an anchor pair that lacks correlation power to its cross pairs is sold as it lacks the capability for upward momentum.
How high and to what degree is GBP/JPY and EUR/JPY overbought is seen in Correlations to AUD/JPY, CAD/JPY and NZD/JPY.
AUD/JPY correlates to EUR/JPY at -70% and -60% to GBP/JPY while NZD/JPY correlates to EUR/JPY at -75% and -65% to GBP/JPY. CAD/JPY shares a negative effect to correlations but not as solid as AUD/JPY and NZD/JPY. CAD/JPY correlations to EUR/JPY run -36% and -20% to GBP/JPY.
While correlations among AUD/JPY, NZD/JPY and CAD/JPY run at high +80% and +90%, EUR/JPY and GBP/JPY not only divorced from USD/JPY but also to remainder JPY cross pairs as AUD/JPY, NZD/JPY and CAD/JPY.
EUR/JPY and GBP/JPY only trade choice is miles lower in order to re Correlate at normal levels to USD/JPY, AUD/JPY, NZD/JPY and CAD/JPY to form 1 trade block. EUR/JPY and GBP/JPY separated from the trade block.
The week
GBP/JPY first target is 163.74. Easier to address the target at the 200 day average upon the break of 5, 10, 20 and 50 day averages. Shorts to 167.00's and 166.00's will achieve easily. Holding GBP/JPY progress lower is 165.06. This line will continually drop as GBP/JPY trades lower.
EUR/JPY first target at 143.16 is located at the 100 day average. Trade to 147.00's and 146.00's achieves easily. EUR/JPY's 145.00 line will also drop as EUR/JPY trades lower.
USD/JPY overbought at 136.00's targets easily low 135.00's for the week while 134.57 must break to target 133.06 then 132.00's.
GBP/USD and EUR/USD both negatively correlate to USD/JPY at a solid -75% and -74% to reveal USD/JPY trades oppoiste to GBP/USD and EUR/USD.
GBP/USD big line break is now 125.90 and Friday, GBP/USD traded to 1.2583. The target at 1.2700's has been reported since last December and January when GBP/USD traded at 1.1800's. The trade runs maximum 700 pips and 200 pips yet to travel.
Trades run by pure numbers and not by stops, charts or the latest market phenomenon.
GBP/USD and USD/JPY both begin the week overbought. USD/JPY's direction and targets are straight down while GBP/USD trades long at lower levels to break 1.2590.
EUR/USD longs hold as EUR/USD trades above low 1.0800's and 1.0883. EUR/USD trades 183 pips between 1.0954 to 1.1137.
Wide range currencies
The common trade theme for wide range currencies is 300 and 600 pip targets. The mis alignment as 300 and 600 pips is attributed to the 2 year cycle at every 2 years. The 300 and 600 pips is perfectly in line with past 2 year cycles in the January to April/ May periods. See btwomey.com for trades in the last 2 year cycles beginning in 2018.
GBP/NZD and EUR/NZD
EUR/NZD target at 1.7200 is held by vital 1.7400. The 1.7200 target from 1.7800's or 600 pips at 2 ranges at 300 pips.
GBP/NZD's next big lines at 2.0357 and 2.0397 trades overbought at the open price at 2.0318. GBP/NZD targets 1.9734 and the same 600 pips lower as EUR/NZD.
GBP/NZD and EUR/NZD contain short only trade strategies.
EUR/AUD and GBP/AUD
EUR/AUD targets 1.6021 then 1.5938. EUR/AUD traded to 1.6700 highs or 700 pips and just prior to the big lines at 1.6800's.
GBP/AUD must trade lower to 1.8553 then caution at the line at 1.8300's.
Best trade is EUR/AUD as no significant levels exist to target.
GBP/CAD's top is located at 1.7060 and 1.7099. Overall, GBP/CAD trades 1.7099 to 1.6940 then 1.6836.
USD/EM
USD/CZK targets 21.2468 easily. USD/MYR break 4.4465 targets 4.4224.
USD/TRY ranges from 19.5503 to 19.3461. Overbought GBP/NOK targets 13.2122.
USD/BRL ranges from 5.0150 to 4.9642.
Trading currencies and other financial instruments carries a degree of loss and possible loss of entire investments. Please managed your own risks, stop loss, and margins requirements.
---
Follow us on Telegram
Stay updated of all the news
Recommended Content

Bone ShibaSwap, also known as BONE, is one of the few meme coins that had a positive run on Monday. The meme coin is slowly emerging into an entity of its own, provided it can attract enough users to fuel its long overdue recovery.
Read more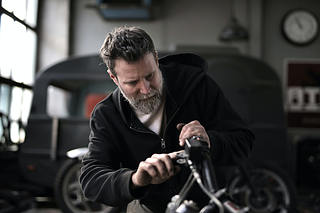 Mullen Automotive (MULN), the micro-cap electric vehicle manufacturer out of Brea, California, has witnessed its stock enter a bullish uptrend for the first time since July 20.
Read more
---