FOMC: The impossible needle to thread
The FOMC meeting was less about the decision and more about the Fed's ability to restore investor confidence in the banking sector. Still, markets sense the Fed might have broken something by delivering a dovish rate hike. And with the rates markets pricing in more cuts, it validates that view. Not only are investors losing confidence in the process, but they are probably more certain than ever that the US economy is headed for a recession.
After all, it is evident for anyone to see that the recent events confirmed that a rapid rate hiking cycle had an excessively negative impact on the real economy and, perhaps, the most crucial structural foundation of all, Main Street lenders.
Ultimately the Fed was in a no-win position with an impossible needle to thread. Had they paused, the market would have thought, what do they know we don't and could have triggered a worse outcome. The good news is the Fed is unlikely to hike again any time soon; the bad news is the problems in Main Street lenders will most certainly impinge on the real economy.
When I went back to the drawing board at the start of this year, I had a hard time paying 18x for 0% expected earnings growth, and that was before the market plumbing sprung a leak and foundations cracked. So now, with rates markets back to signalling recession imminent, stocks should start to buckle as investors grow increasingly nervous that the regional banking story doesn't subside, and we lurch from crisis to crisis.
And now that Pandora's box has been opened, investors remain on high alert about other risky rate-sensitive assets lurking on banks' balance sheets, specifically regarding commercial real estate loans, which could be the next domino to fall.
We are amid the biggest confidence game in history, which the Fed and the US administration may have lost. However, I will note that we are only a fortnight into a new chapter, but the balance of risk appears to be shifting to the downside once again.
SPI Asset Management provides forex, commodities, and global indices analysis, in a timely and accurate fashion on major economic trends, technical analysis, and worldwide events that impact different asset classes and investors.
Our publications are for general information purposes only. It is not investment advice or a solicitation to buy or sell securities.
Opinions are the authors — not necessarily SPI Asset Management its officers or directors. Leveraged trading is high risk and not suitable for all. Losses can exceed investments.
---
Follow us on Telegram
Stay updated of all the news
Recommended Content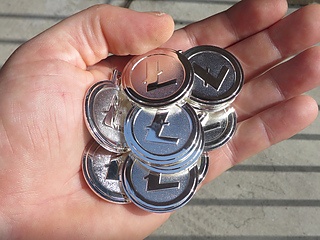 Litecoin price was showing some signs of recovery about two weeks ago, but it failed to sustain the bullish momentum, resulting in minor corrections. While broader market cues are to be blamed for this, a lot of the credit goes to the whales, too, whose disappointing performance has impacted the altcoin.
Read more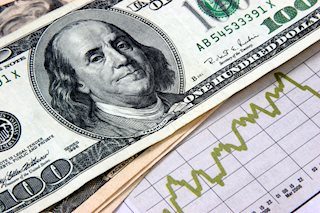 A potential U.S. government shutdown that could start October 1st looms, the chances of which are more or less seen as a coin flip at this point. Should a shutdown transpire, there could be a negative impact of the U.S dollar, albeit one that is likely to be modest and short-lived.
Read more
---