Financial astrology for the successful investor and trader
1.JANUARY MARKETS
2. UP STARS/DOWN STARS
3. GOLDEN OPPORTUNITIES
4. QUOTES
5. ON THE WEB
6. LETTERS
1. 2020 ASTROLOGERS FUND FORECASTS
DID THE MARKET BEGIN TO LOSE ITS MOJO FRIDAY?
After January 15, there is more likely to be little fresh "good news" to support current stock market levels.
DJIA 28K before 30K?
Hence the new 64K QUESTION: HOW LOW IS LOW?
As long as markets remain above SP 3150, MOMO BULLS are not worried unless/until DJIA 28K becomes a firm ceiling! Currently, it seems 29K maybe the new market ceiling
Should market drop below SPX 3150 next support levels are circa 3125, 3065-3070, and 3025-3030. Will markets be higher in March? I don't believe so. Will they be higher in [July to] August 2020- almost DEFINITELY NOT!
OUR VIEWS
Stock valuations are generally unappealing [not cheap] for most stocks.
OUR CASH POSITIONS ARE CURRENTLY MAXIMUM!
Fresh IRA money should be left in cash.
Proper Valuations:
US$ 96.80-97.80

CNY < 7

SILVER 16.80-18.50

US 10 Year Bond ~ 1.80

Oil 58-63
IMHO "Improper" Valuations
DJIA > 28000

SP > 3069-3150

NASDAQ > 8500-8800

TIPS > 116

COPPER < 3.20

BITCOIN >1200

GOLD > 1425

VIX < 15
FIRST EPISODE OF YOU BETCHA YOUR LIFE (SAVINGS):
Sell SP 2954, Sell 2945 KACHING: Both Covered 2840!

SECOND EPISODE OF YOU BETCHA YOUR LIFE (SAVINGS):
Sell SP 2888, Sell 2880 KACHING: 2812 & 2750 Buy Gold 1286, 1280 KACHING 1400, 1410

THIRD EPISODE OF YOU BETCHA YOUR LIFE (SAVINGS)
Sell SP 2954, Sell 2964, & 3000; KACHING Closed 2940 & 2925 & 2925
Buy Copper 270, 266 & 260 KACHING Sold on stop 280
2019 POSITIONAL TRADING:
Copper 274, 266 & [292 Copper open from H1 2019] Still open
Buy SPX 2860, 2900; KACHING SOLD 3030 & 3058
Short SPX 3057 & 3088 & 3149 Still Open
2020 POSITIONAL TRADING
Short SPX 3230, 3240 &3275
HYDE PARK SOAPBOX: What Really Matters For Markets In 2020
MARKERS
DJIA
SPX
NASDAQ
SILVER
GOLD
COPPER
BONDS
OIL
BITCOIN
CNY
2019 CLOSE
28508
3231
8823
17.92
1523
2.80
1.86
61.06
7229
6.96
1/10/2020
28823
3265
9178
18.13
1563
2.81
1.82
59.12
8054
6.91
PIVOTS
28800
3260
9000
18
1525
2.78
1.86
60
7500
7.02

RESISTANCE

SUPPORT

29000

28000

3300

3155

9000 - ?

8600

18.28

16.80

1568

1480

2.85/292

2.72

2.00

1.75

66

58

8000?

6000

7.18

6.88
KEY DATES: January 13, 15
DJIA: 28800 PIVOT
SPX: 3260 PIVOT S1 3200 S2 3150 S3 3100 R1 3250 R2 3300
NASDAQ: 9000 PIVOT
GOLD: 1550 PIVOT S1 1540 S2 1500 S3 1480 R1 1568 R2 1608 R3 1650
SILVER: SUPPORT 16.50-16.80 RESISTANCE 18.20-18.80
OIL: 60 PIVOT 66 RESISTANCE
COPPER: STEADY ACCUMULATE à 3.11+
US 10 year WATCH
BITCOIN: S1 7500 S2 6500 S3 5000 8000 RESISTANCE?
2019 CLOSE: DJIA 28508 SPX 3231 & NASDAQ 8823
2018 CLOSE: DJIA 23327 SPX 2506 & NASDAQ 6635
2017 CLOSE: DJIA 24719 SPX 2673 & NASDA 6903
2016 CLOSE: DJIA 19762 SPX 2238 & NASDAQ 5383

AFUND Fair Value: GOLD $1425
Reduce risk and Focus on Capital Preservation: THINK TRADITIONAL SWISS AND PRESERVE CAPITAL: HEDGE AND PROTECT AGAINST DOWNSIDE RISK.
2. We are largely standing aside until we gauge the reaction of the markets to January 15th US/China accord- largely built-in?
AFUND SHORT WATCH:
Netflix (NFLX) $325+, Tesla (TSLA) $450+, Bitcoin (BTC)
AFUND BUY WATCH: After a (near) correction Prices TBD
Chewy (CHWY), Disney (DIS), Microsoft (MSFT),
With the exception of special situations, we would rather exit markets or at least continue to rotate stock sectors into value.
Favorite 2020 Sectors:
Entertainment, Mining, Selective Health Care (lower cost/better outcome) & TECHNOLOGY (Undervalued & Highly Scalable)
CONSIDER BUYING SOME QUALITY "JANUARY EFFECT' SMALL CAP JUNIORS THAT WERE FUNDAMENTALLY UNJUSTIFIED BEING HIT BY TAX LOSS SELLING IN DECEMBER.
Stock selection is important. When possible, we prefer to recommend stocks sporting strong cash flows, sound balance sheets & growing dividends.
Active well-managed portfolios should continue to outperform index funds in 2020.
3. Copper remains HIGHLY undervalued. It is very much a pawn of the US/China trade spat.
The CNY is currently 6.91: Below 7.02 is positive, while IF above 7.08, it would again be negative for Copper & other markets.
However, we note gold is generally under favorable astrological influences in 2020.
Gold bugs are happy now that more generalist investors are beginning to join the party: However, we still see it as slightly expensive just now, albeit short term "justified" due to Astro, seasonal strength & Iran
We believe gold valuations will largely sport at or above Fair Value into the Year of the White Metal Rat (2020).
Just as it was undervalued for a long time, it CAN and is likely to be overvalued for a LONG time. While fundamentally gold is currently overvalued, in much of the Fall, the astro is positive for gold.
We advise precious metal investors to pay attention to stock selection and only selectively add Q1 2020.
Gold remains cheap geopolitical crisis insurance.

For investors who cannot or will not buy the $US currency as well as investors who wish to safely and cheaply hedge their US$ exposure, ONLY GOLD IS AS GOOD AS GOLD!
NEW: Some investors have been hedging record equity prices by buying gold.
Gold FV $1425 = Commodity FV: 1368 + Currency FV: 1388 + Inflation Metal FV: 1388 + Crisis FV: 1556.
INVESTORS:
However, as traders we may periodically short gold above $1525. For silver, our current selling numbers remain $18.20 - $20.
We will be happy to reBUY Gold < 1440 & Silver < 16.80 in Q2 2020.
4. "Clearly geopolitical risks are negatively impacting equity prices. It's reason for equities to trend off some, until markets get greater visibility in terms of what the next sequence of events will be in that region."
Terry Sandven, chief equity strategist, U.S. Bank Wealth Management
HW: Yes many unknowns.
"Investors are becoming comfortable with the notion that equities valuations can re-rate higher in an environment of benign inflation, accommodative Fed, stable to improving growth outlook, along with significant cash on the sidelines."
Tom Lee, co-founder, Fundstrat Global Advisors
HW: That is, until things change!
"I just think that price appreciation is just moving well above fundamentals."
Joseph Davis, Chief Economist, Vanguard Global
HW: I agree with you that equity valuations have become detached from economic reality.
5. Most Overvalued Market Ever? A Valuation Review
Which currency will come out on top in 2020?
Why experts are fearing a recession in 2020
6. READER: When is the Bubble going to burst?
HW: No later than Summer. I will begin to sell now and/or leave fresh IRA money in cash not buy more stocks until lower prices.
The Astrologers Fund (AFUND) is not a registered broker dealer, CTA or a registered investment advisor. Past performance does not ensure future results, and there is no assurance that any of the Astrologers Fund's recommendations achieve their investment objectives. The Astrologers Fund Inc. makes no claims concerning the validity of the information provided herein, and will not be held liable for any use thereof. If you are dissatisfied with the information found on this website, your sole and exclusive remedy is to discontinue use of the information. No information or opinion expressed here is a solicitation to buy or sell securities, bonds, futures or options. Opinions expressed are not recommendations for any particular investor to purchase or sell any particular security or financial instrument, or that any security or financial instrument is suitable for any particular investor. Each investor should determine whether a particular security or financial instrument is suitable based on the investor's individual investment objectives, other security holdings, financial situation and needs, and tax status. Past performance is not indicative of future results. Contact The Astrologers Fund, Inc. 310 Lexington Avenue Suite #3G, New York, N.Y. 10016 Email hw@afund.com 212 949 7275 Twitter@tafund
Analysis feed
---
Latest Forex Analysis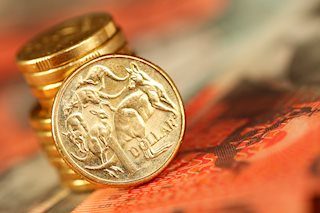 AUD/USD remains above 0.6300, despite stepping back from the monthly high of 0.6363 to currently around 0.6330, at the start of Friday's Asian session. Markets in Australia/US are closed for Good Friday, Chinese markets are up with March month inflation data on the cards.
AUD/USD News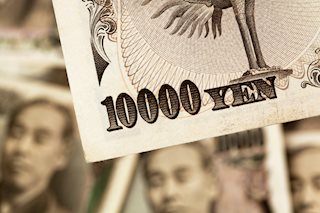 USD/JPY consolidates gains above the 108.00 figure. The level to beat for buyers is the 109.50 resistance. USD/JPY bull trend stays intact as the spot trades above the 108.00 handle and the 50/200 SMAs on the four chart.
USD/JPY News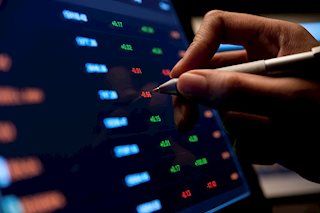 The S&P 500 index has recovered around half the losses it suffered due to the coronavirus pandemic. Is bad news priced in? How much credit does the Federal Reserve deserve? Where next for equities?
Read more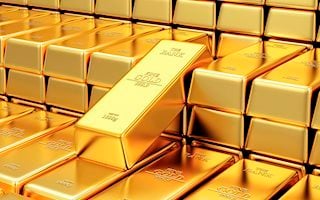 Despite probing the multi-year high, marked on Thursday, Gold prices near the key resistances while taking rounds to $1,685 at the start of Friday's Asian session. The Good Friday holidays in major markets are expected to limit the yellow metal's moves.
Gold News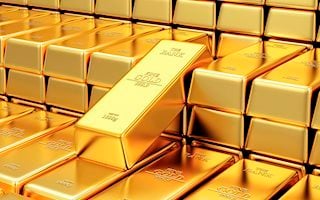 Despite probing the multi-year high, marked on Thursday, Gold prices near the key resistances while taking rounds to $1,685 at the start of Friday's Asian session. The Good Friday holidays in major markets are expected to limit the yellow metal's moves.
Gold News
---